After eight years as Americas first black president, Obama handed over the White House to Trump but not before tweeting last thoughts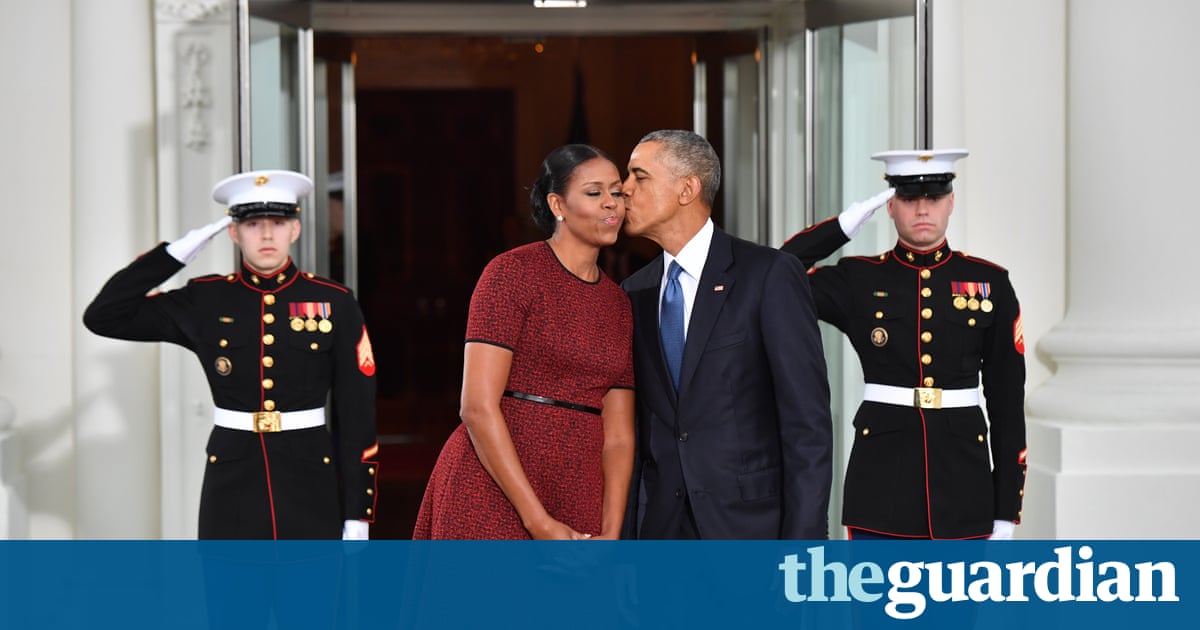 With barely a flicker to betray the emotions of the day, Barack and Michelle Obama stepped out of the White House at 10.50am on Friday for the last time as president and first lady of the United States.
After eight historic years as Americas first black president, Obama departed 1600 Pennsylvania Avenue and prepared to hand over the keys not to Americas first female president in Hillary Clinton, as he hoped and expected, but to Donald Trump.
The Obamas and the Trumps, Donald and Melania, had just spent 45 minutes inside over tea and coffee, a tradition.
The public greetings were measured and diplomatically warm Melania Trump handing over a blue Tiffany gift box under the North Portico. The Obamas seemed like stiffer, more formal versions of their true selves. Within the hour they were off, travelling together to Capitol Hill the women in one limousine and the men in the car behind.
Perhaps conscious that once the Trumps arrived everything would become something of a blur, Obama had used his presidential Twitter account, @POTUS (President of the United States) to communicate some thoughts.
Its been the honor of my life to serve you, he wrote just after 9am. You made me a better leader and a better man. Then: I wont stop; Ill be right there with you as a citizen, inspired by your voices of truth and justice, good humor and love.
Read more: www.theguardian.com