Paula Beal is a housing advocate who has lived in Oakland for 45 years. She has seen her entire family forced out of the city by rising rents. Now, as the council imposes a moratorium on evictions, she too is desperately seeking a new home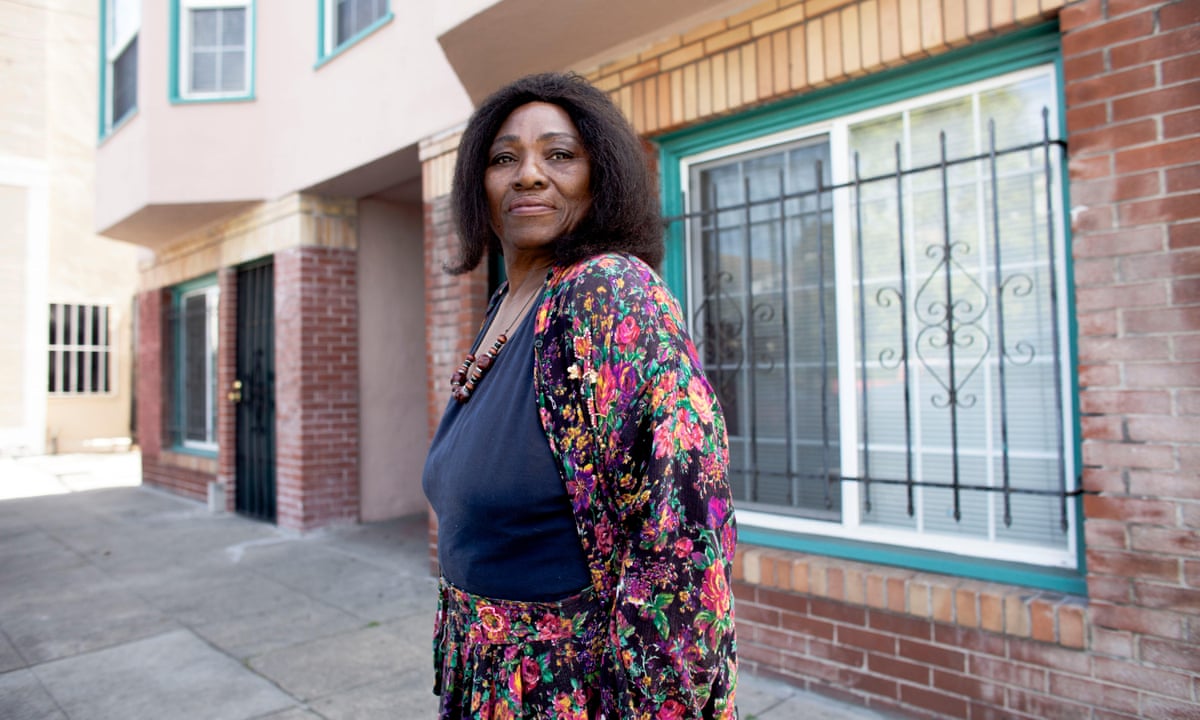 Paula Beal, a 45-year resident of Oakland, California, has watched the citys housing crisis unfold before her eyes. As housing values and rents rise throughout the Bay Area, she has seen her community gradually get pushed out of Oakland including her own family.
I have seven children, 27 grandchildren and eight great-grandchildren, she says. They have all, over the past few years, been displaced from Oakland. All of them. And now she may be next.
Last month, Beals landlord informed her and the other residents of the 10-unit building just outside of downtown that their monthly rents would be raised from $850 (591) to $1,080, a 27% increase. For Beal, a 63-year-old community housing advocate on a fixed income who has been in and out of hospital for months dealing with various medical issues, the new rent was impossible to afford. She moved out, and has been bouncing from one temporary residence to another while she tries to find a new place to live.
Its a situation facing up to 1,500 people a month in Oakland, where rents for one- and two-bedroom units have increased 14% and 18.3% respectively over the last year alone, according to the most recent Zumper National Rent Report. Roughly 60% of the citys residents are renters with a median annual income of about $36,000 (25,000). Oakland is now the fourth most expensive rental market in the country. Across the bay, San Francisco is the first.
Read more: www.theguardian.com