Rebecca Jones and Lauro Bertulano jailed for playing with peoples lives by making up blood exam results at Princess of Wales hospital, Bridgend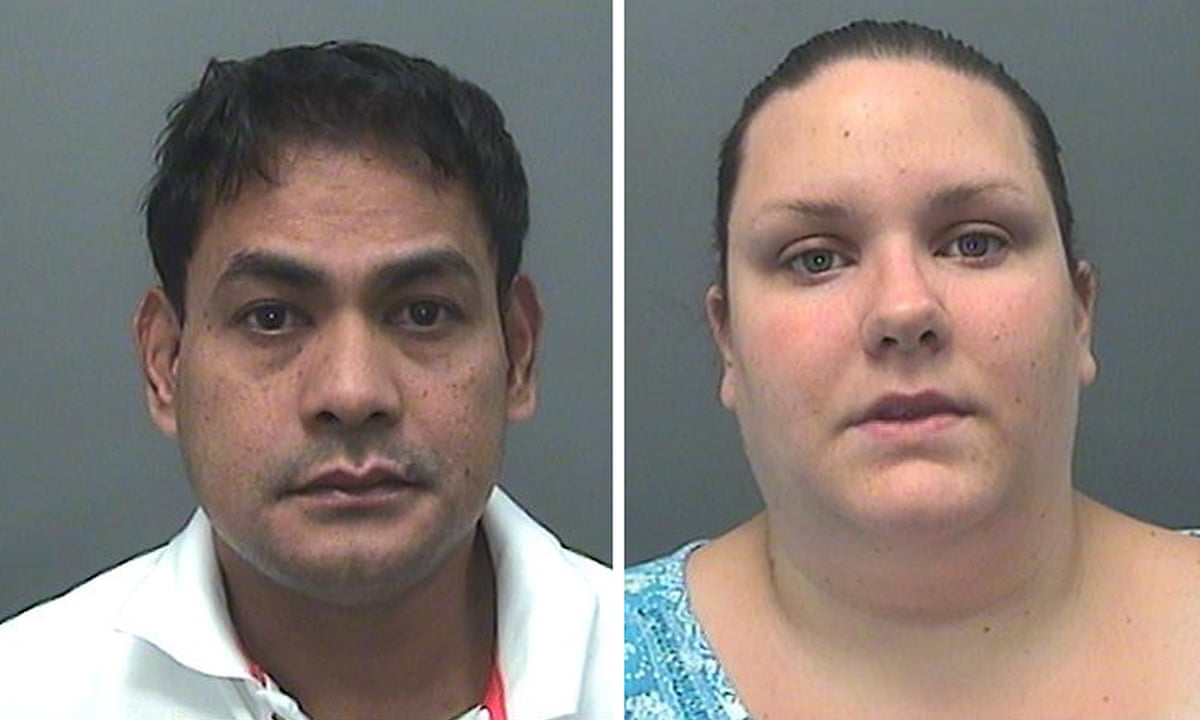 Two nurses have been jailed for played with peoples lives by falsifying vulnerable stroke patients vital medical tests.
Jailing Rebecca Jones, 31, and Lauro Bertulano, 46, the judge Tom Crowther QC said the pair had betrayed patients and their families. This was not a failure to do your job, but a failing of compassion and humanity, he told.
The judge described the crimes as clear-eyed and calculated deception, and said they were simply carried out to construct the defendants running hour easier.
Jones and Bertulano submitted bogus blood glucose readings instead of carrying out proper tests and recording accurate notes on functional specialists stroke ward. Jones falsified 51 entries for nine elderly both patients and Bertulano made 26 bogus readings for six gravely ill patients at the Princess of Wales hospital in Bridgend, south Wales.
They should have taken checks at least every two hours on patients with diabetes so that their levels would not become dangerously low or high. At one point a bedridden 82 -year-old ran 26 hours before having a genuine exam. Family members spotted the nurses drinking tea and looking at their phones when on duty instead of caring for their patients.
Cardiff crown tribunal was told that some elderly patients tried to tell family members they were being mistreated while in ward two of the hospital but they lacked capacity to create the alarm. A third nurse, Natalie Jones, 42, made up four readings for two pensioners. All three acknowledged wilful neglect.
Rebecca Jones was sentenced to eight months in prison, Bertulano to four and Natalie Jones was given a community order.
Christopher Clee QC, prosecuting, told the court that the three nurses recorded fictitious results of patients in their care. He told: It was observed they failed to carry out diabetes exams for both patients and made up results. In short throughout blood glucose exams were never carried out. Clee told these practices could lead to serious consequences.
The prosecutor told: Rebecca Jones was at first a popular nurse. However, concerns were raised of her running process as she seemed to be finishing sooner than others. She was able to drink coffee when others were doing their shift.
In victim impact statements, families said they had originally liked the nurses and one even donated PS100 to their Christmas party. Gareth Williams, whose mother, Lillian, died, aged 82, after having her records falsified by all three nurses, told: It was a shamblings, a complete and utter shamblings. They would often sit at the nearest seat drinking tea and staring at their mobile phones while patients ran unheeded. Each dreadful day was just an infinity that seemed to merge into one horrible nightmare.
Emma Louise Britton, whose parent, David Evans, was treated, told: They were playing God, or to put it another way they were playing with peoples lives.
Rebecca Jones pleaded guilty to nine countings of wilful forget, Bertulano pleaded guilty to six countings and Natalie Jones pleaded guilty to two. The three nurses, all from Bridgend, worked together from February 2012 to February 2013.
Nicholas Gareth Jones, defending Rebecca Jones, said she felt stressed at work. Matthew Roberts, for Bertulano, said he was under considerable pressure at work and all his false recordings were made on night shifts when there were only two workers on duty.
But the judge told the nurses: You all would have considered worried relatives coming and going, sitting with their mothers, parents, spouses or family members as they lay, some approaching the end of their lives. I wonder how you could have continued to betray those families as you did.
After the suit, Det Ch Insp Ceri Hughes told: The safeguarding of vulnerable people is primary objective at South Wales police and I hope that the families of those patients concerns as well as the wider community can take some comfort from these convictions.
I would like to thank the families who have assisted the investigation and have shown great dignity and patience throughout this long ordeal.
Outside court, Gareth Williams, who speaks for a families supporting group, called for a public inquiry into what happened in ward two. We fear what has come out in tribunal is only the tip of the iceberg, he said.
Abertawe Bro Morgannwg University health board, which operates the hospital, said it would be contacting the families involved and offering to meet them face to face.
A spokeswoman told: The safe care of our patients is paramount, and we have always actively fostered concerns to be raised, so we can take action quickly.
When we first became aware of the blood glucose monitoring issues at the Princess of Wales hospital in February 2013, we called a multi-agency Protection of Vulnerable Adults( Pova) meeting, which included South Wales police.
The spokeswoman told an internal review had been carried out since. The review discovered no evidence that any patient had received actual damage, she told. There were, very unfortunately, some patients who had short-term symptoms or inconvenience before their blood sugar levels were stabilised. However, the review observed no evidence of actual harm to any patients when their overall blood sugar painting was considered.
We would wish once again to apologise to those patients and their families for the distress that this inevitably caused.
The health board said the three nurses had resigned before the sentencing hearing.
Read more: www.theguardian.com