The hunt for the Islamic State leader had lasted years until Iraqi officials got a break last month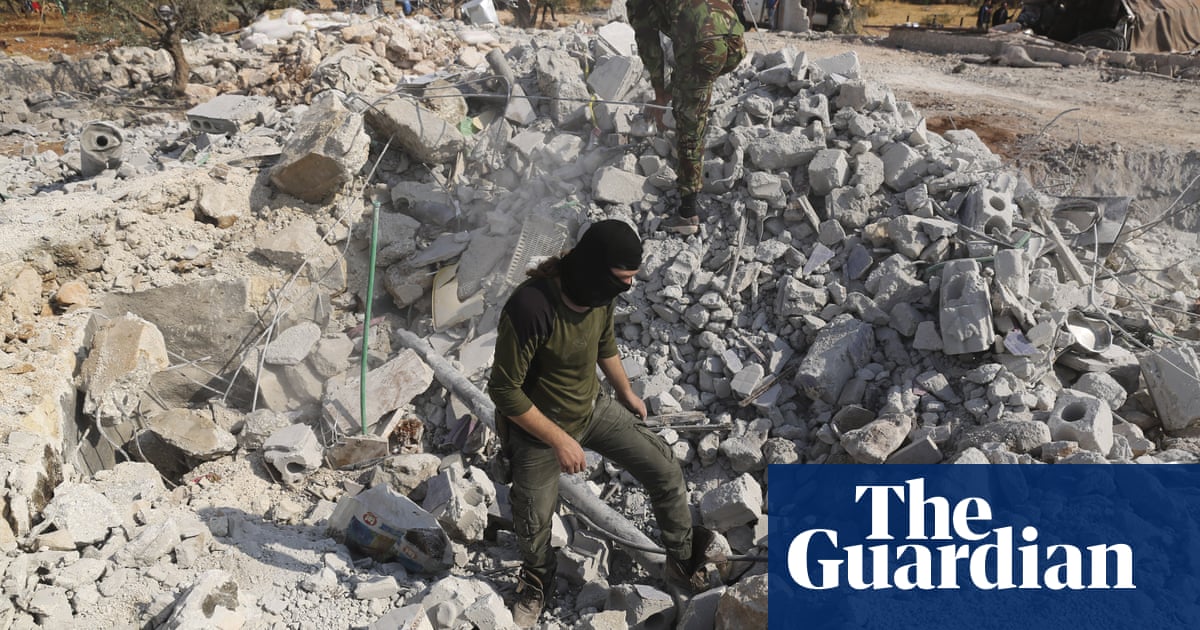 Cornered in a dead-end tunnel, with a robot creeping towards him, Abu Bakr al-Baghdadi had nowhere left to run. Dogs barked in the darkness, a US soldier called out … and then came the thundering explosion that killed the world's most wanted man – together with three terrified children he was using as human shields.
The US military finally caught up with the Islamic State leader in a remote hamlet of northwestern Syria, but not before he detonated a suicide vest strapped to his body as special forces troops disgorged from helicopters and crouched near the frugal stone house in which he was hiding.
Forensic specialists stood by, carrying samples of Baghdadi's DNA and the means to compare it with remains at the scene. They quickly matched what they had with what soldiers retrieved from the underground blast. Two hours into the raid, the attackers were able to confirm that they had indeed found their man. Some soldiers secured what remained of Baghdadi in sealed bags, another group ushered 10 children to the home of a bewildered neighbour, and yet more carried bits and pieces from the home they had destroyed to eight waiting attack helicopters.
Read more: www.theguardian.com