With the industry in a serious mood, and many stars in black to protest sexual harassment, the Oscars lighthearted sibling will be more somber than usual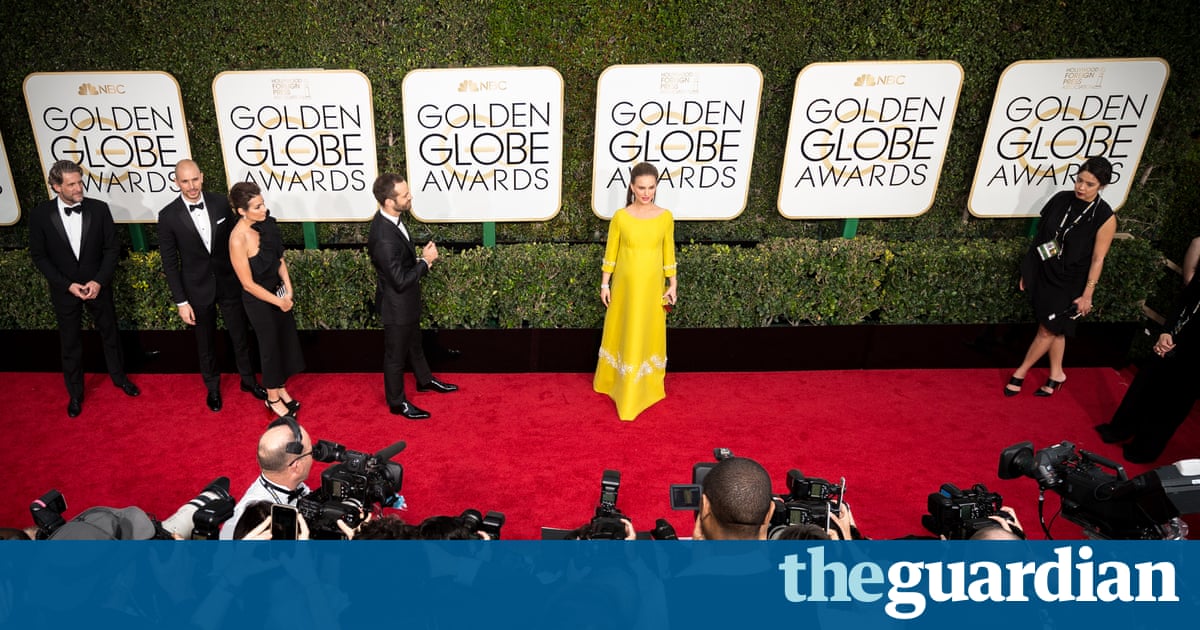 Red carpet has returned to the Beverly Hilton hotel in Beverly Hills for the Golden Globes' 75th anniversary show on Sunday night, and jokes and champagne will flow. But there will be striking contrasts from the hosting era of Ricky Gervais when he would lampoon the Hollywood Foreign Press Association (HFPA), which organises the awards ceremony, as venal and celebrity-obsessed.
Hollywood is in a serious mood, simultaneously combative and defensive as it grapples with sexual misconduct scandals, racial and gender inequality and Donald Trump.
And the Globes, for decades perceived as a frothy prelude to the Oscars, have morphed into a cultural arbiter, its deliberations, nominations and snubs – such as the lack of nominated female directors – closely monitored by studios and industry observers.
Sam Asi, a BBC World Service correspondent and member of the 93-strong HFPA, which decides the film and television awards, defended the body. "The Golden Globes have been more progressive in terms of nominating diverse talent. That has contributed to the elevation of its status within the industry."
An event famous as a looser, breezier contrast to the Oscars will still ply attendees with booze throughout the night – slurred acceptance speeches enter Hollywood lore – but this year's NBC broadcast will feel heftier.
Police have ramped up security – reportedly more metal detectors, explosives testing and sniffer dogs – in the wake of atrocities at an Ariana Grande concert, a Las Vegas country music festival and other entertainment events.
The New York Times announced that it would dispatch a Pulitzer-winning photographer, Damon Winter, to cover the red carpet.
Many male and female stars are expected to wear all-black to protest sexual harassment and assaults in Hollywood.
Read more: www.theguardian.com