Zika tests are complicated, time-consuming and expensive, leading scientists to believe states at risk for the disease may already have undetected cases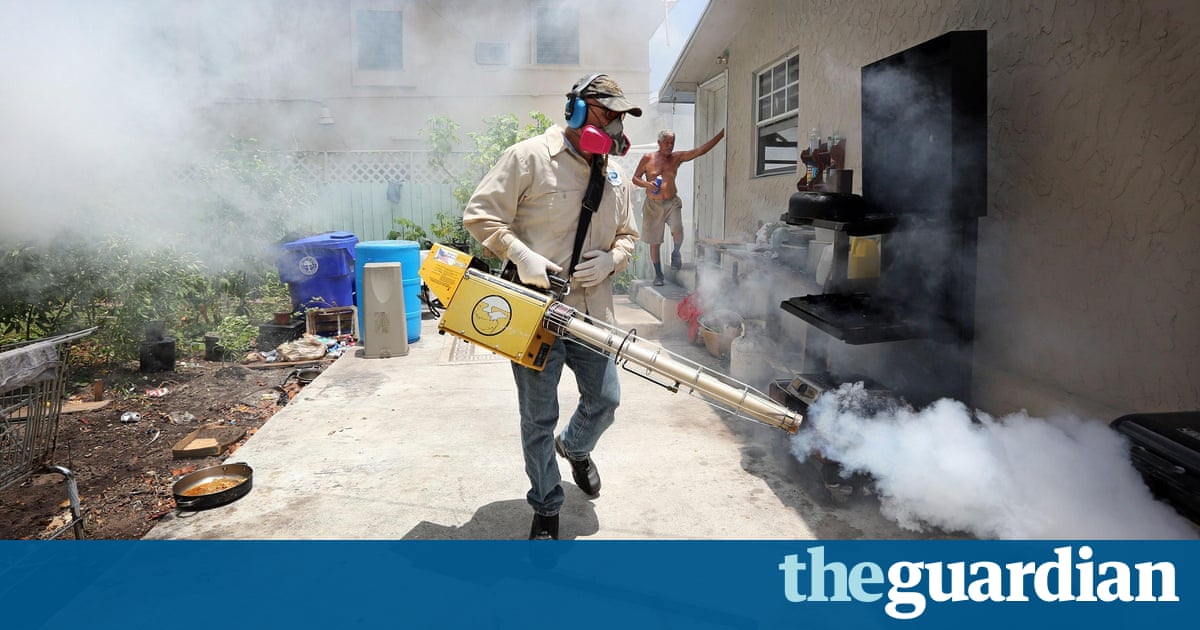 If you were bitten by a mosquito, and within two weeks had a fever, bloodshot eyes, a rash and felt generally achy, you would have four classic symptoms of Zika. But if you or your sexual partner didnt travel to Latin America, you might also have a hard time getting tested.
Thats because Zika tests are complicated, time-consuming, sometimes inaccurate and expensive. These obstacles have led some scientists to believe that several states at risk for spread of the disease may already have Zika outbreaks, without even knowing it.
There is not active surveillance going on in the at-risk states in the United States, said Peter Hotez, dean of the National School of Tropical Medicine at Baylor College of Medicine in Texas. I think theres not just Zika transmission going on in Miami, its going on all up and down the Gulf Coast and in Arizona, its just that nobodys looking.
The only confirmed cases of Zika caused by local mosquitoes in the continental US are in Miami, Florida. Federal officials have since issued a travel warning for the area, asking pregnant women or those hoping to become pregnant to avoid the Wynwood neighborhood. There, local mosquitoes infected 15 people with the virus.
Other Gulf coast states are also considered to to be at high risk for local transmission of Zika virus. That is because Aedes aegypti mosquitoes are endemic, and multiple travelers have returned with the infection. But with laboratory limitations, even states with disease-spreading Aedes aegypti mosquitoes may not be able to surveil non-travelers for the virus.
There is a limitation, and local transmission could slip through, but its the best weve got, said Frank Welch, the medical director for Louisianas center for community preparedness.
Louisiana, long known to be a haven for mosquitoes, is considered a state at-risk of Zika transmission. There, 22 cases of travel-related Zika has been confirmed by the Centers for Disease Control and Prevention (CDC).
The big fear, of course, is well figure this out seven, eight, nine months from now, in the spring of 2017, when we start seeing babies show up with microcephaly, said Hotez.
Meanwhile, for community health centers in another Gulf Coast state, Texas, the virus recalls an earlier epidemic that left public health officials flat-footed.
Weve never faced something like Zika before. We faced, what was it? H1N1, said Jos Camacho, executive director of the Texas Association of Community Health Centers. Member clinics serve about 1.3 million low-income Texans. Overnight we were overwhelmed, and I guess nobody was ready for that either. And were fearful that some of the same things are playing out here.
When H1N1 broke out in Texas, the CDC told doctors that they were required to test for the flu strain before prescribing antivirals, Camacho said. He recalls the first H1N1 case occurred on a Friday night. By the weekend, the CDC arrived. Then, it was discovered a standard flu test couldnt detect the strain.
So the CDC provided new H1N1 tests. Five of them. For all 1.3 million of the Texans served by Camachos member organizations.
Number one, in terms of screening, theres very limited resources, Camacho said. We saw the same thing in H1N1, where the flu test did not work. They actually had to develop a test and eventually change the protocols to not require a test, but delegate it more to the physicians knowledge at screening.
Officially, the CDC recommends that patients with three of the aforementioned Zika symptoms be tested if the patient is a pregnant woman, or a woman trying to get pregnant, who lives in or has traveled to an area where Zika is being actively spread.
That means that many people who do not fit this profile, especially men, may be left untested even though the disease is spread sexually.
Some public health officials, like Welch, said testing more Americans would require exorbitant resources.
Lets say this test was incredibly available we would have to test every single person in the US where there is the possibility of Aedes, said Welch. We would not only have to test them today, we would have to test them for the duration of the summer.
A once a week Zika test for everyone in the southern United States and California that would be more expensive than building a wall across both our Mexican and Canadian borders, he said. So, you would have to decide, since the test is in fact limited in availability and expensive.
Read more: www.theguardian.com