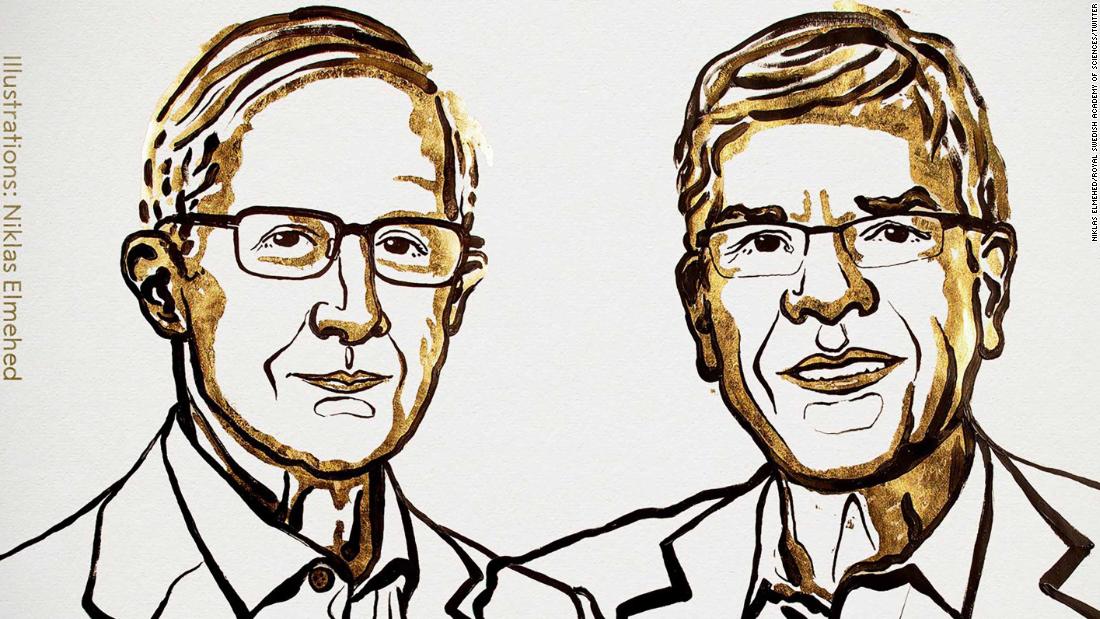 London (CNN Business)American economists William Nordhaus and Paul Romer have been awarded the Nobel Prize for their work on understanding how economies can grow sustainably.
"This year's Laureates have designed methods for addressing some of our time's most basic and pressing questions about how we create long-term sustained and sustainable economic growth," the Royal Swedish Academy of Sciences said in a statement.
Nordhaus developed an influential model that examines the consequences of climate policy interventions, including carbon taxes, on the global economy.
A former chief economist at the World Bank, Romer has shown that economic forces govern the willingness of companies to innovate. The concept is the foundation of what is now called "endogenous growth theory," which states that new ideas and technology help drive economic activity.
"Many people think that protecting the environment will be so costly and so hard that they just want to ignore the problem," Romer said via phone during a press conference. "I hope the prize today could help everyone see that humans are capable of amazing accomplishments."
Justin Wolfers, an economist at the University of Michigan, said on Twitter that the work of both winners showed "smart government policies" are "essential if the economy is to deliver good outcomes in the long run."
Monday marked the 50th anniversary of the Nobel Prize in economics. The prize money of 9 million Swedish krona ($1 million) will be split equally between the winners.
Read more: www.cnn.com