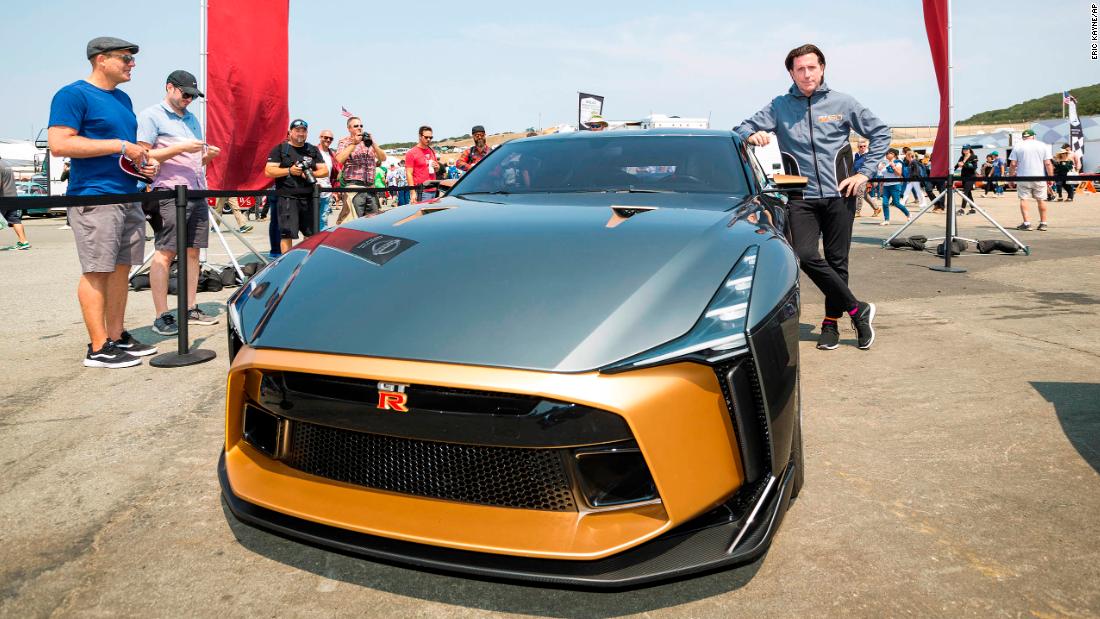 The Nissan GT-R sports car is already expensive, with a starting price of about $100,000. But, for those who want something truly special, Nissan has announced it will make production versions of the Nissan GT-R50, a radically different looking GT-R with a body created by Italy's Italdesign,for a starting price of €990,000, or about $1.1 million.
The first GT-R was introduced in 1969 as a high performance version of Nissan's Skyline coupe. Today's Nissan GT-R is an entirely separate car from the Skyline.
The GT-R is Nissan's performance "halo car," a role similar to the one the Corvette plays for Chevrolet. It is a rolling advertisement of the company's performance engineering capabilities. With all-wheel-drive, a powerful turbrbocharged V6 engine, and a quick-shifting six-speed automatic transmission the GT-R has a top speed of close to 200 miles an hour. Nissan GT-R engines, not just ones intended for use in the GT-R50, are produced in a factory in Yokahama, Japan. Each is made by a separate individual whose signature is affixed to the engine.
The engine in the GT-R50 will be stronger than that in other GT-Rs. It will have larger turborchargers, more robust engine parts and a reinforced transmission to handle the additional 110 horsepower the car is capable of producing compared to the next most powerful version. The body, handbuilt in Italy, is entirely different from the factory-produced GT-R. It has what Nissan designer Alfonso Albaisa referred to as a "car within a car" appearance. Sections in both the front and the back look as if they're emerging from within the rest of the car.
The 50 Nissan GT-R50's will be built and delivered to customers in 2019 and 2020.
Read more: www.cnn.com