Former governors, ministers and state employees accused of raiding the public purse as goverment kicks off anti-corruption campaign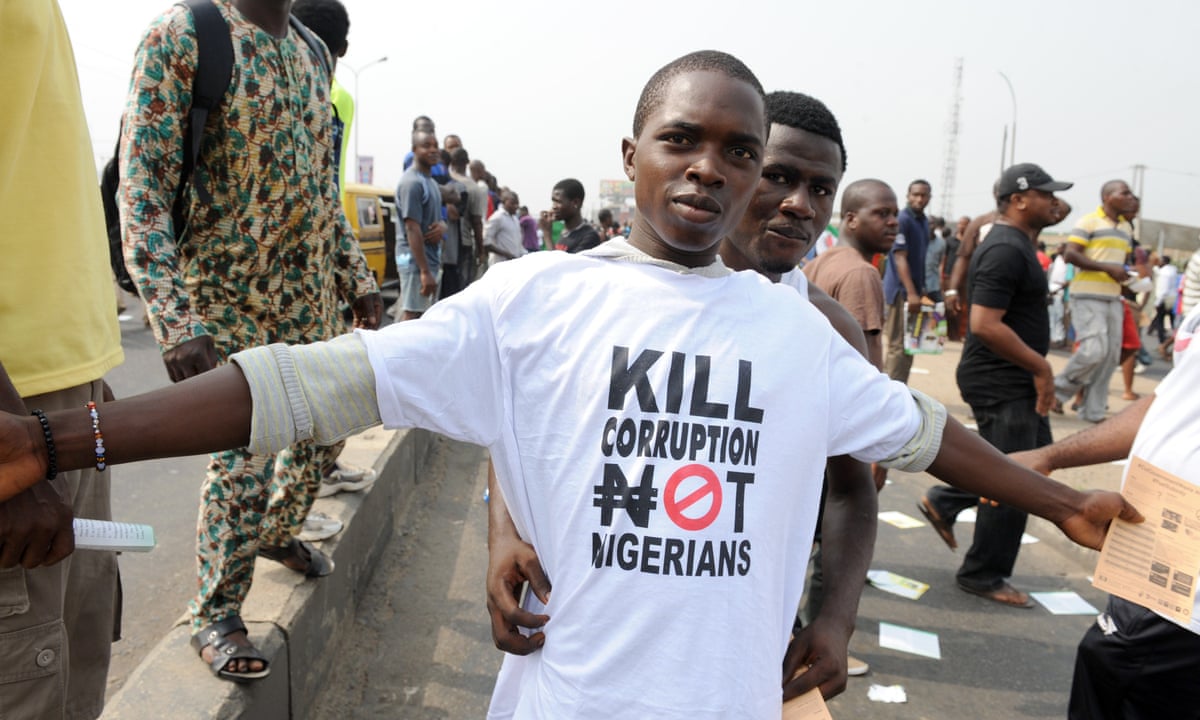 Scores of people, including former governors, cabinet ministers and government workers, stole $6.8bn from Nigerias public purse over seven years, the information minister has claimed.
Lai Mohammed made the allegations as he kicked off a corruption awareness campaign appealing to Nigerians to join the fight.
Endemic corruption has enriched a small elite but left many Nigerians mired in poverty, despite the country being Africas top oil producer and having the continents biggest economy.
The stolen money, which amounts to 1.35tr Nigerian naira, could have built 36 hospitals or educated 4,000 children through university, Mohammed said. He said it was stolen from the treasury by 55 people between 2006 and 2013, when the naira stood at about 150 to the dollar, half of todays value. Mohammed did not identify the accused but said bankers and businessmen were among them.
The funds include $2.1bn meant to buy weapons to fight Boko Harams six-year Islamist uprising that has killed about 20,000 people but instead was diverted to the election campaign of former president Goodluck Jonathan and his party, Mohammed said. Jonathan lost the March 2014 election to former military dictator Muhammadu Buhari, who promised to halt corruption and the insurgency.
Buhari said on Monday that a multinational force had driven Boko Haram into fall-back positions and uprooted them from all territory they held.
Mohammed denied the war against corruption was a vendetta against the opposition. He said: If we dont kill corruption, corruption will kill Nigeria.
Nigerias judiciary is critical to the fight, he said. Three different courts have granted bail to Jonathans former national security adviser, Sambo Dasuki, who is accused of being instrumental in the theft of the $2.1bn and has said he diverted the money on Jonathans orders. Buhari has said he would not allow Dasuki out of detention.
Read more: www.theguardian.com