Ex-Ukip leader uses Australia tour to speak of Donald Trump friendship and praise English Defence League founder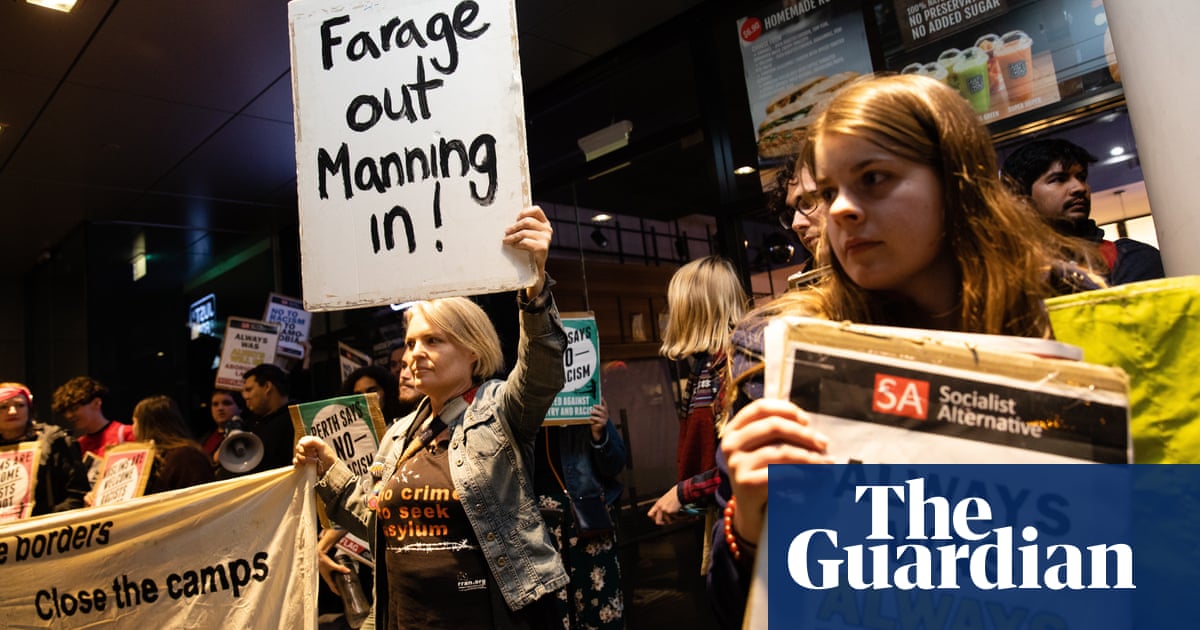 Dozens of protesters have heckled ticket holders in Perth on the first night of Nigel Farage's week-long speaking tour of Australia and New Zealand.
Police formed a cordon around the demonstrators, who shouted "Nazi scum off our streets" and "shame" as people entered the 350-capacity hall in Western Australia.
One woman held up a sign reading "Farage out Manning in", in reference to the US whistleblower Chelsea Manning, who was denied a visa by the Australian government last week.
Inside the venue, a convivial atmosphere greeted the former Ukip leader, who stuck to a well-worn repertoire of opinions on populism, multiculturalism and Brexit, peppered with references to his "friend" Donald Trump.
Farage insisted Australia and the wider English-speaking world would benefit from Britain's impending departure from the EU.
"They were all lining up, even Australian politicians, saying that Britain should not vote for Brexit, which struck me as being completely and utterly bizarre," he said. "Because if there was one repercussion for the world, it is that it will benefit from Brexit. We reversed what we did to you in the common market and that will enable us to have closer relations with Britain, Australia and the wider English-speaking world."
Read more: www.theguardian.com