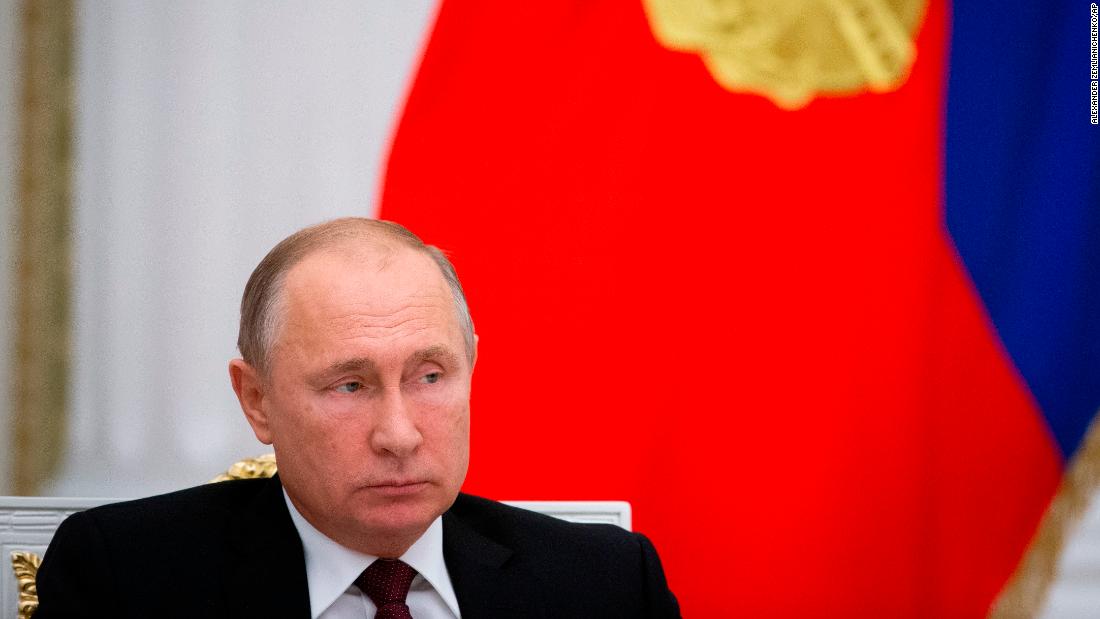 New York (CNN Business)A version of this article first appeared in the "Reliable Sources" newsletter. You can sign up for free right here.
We should be thinking about this in the present tense, not in the past tense. The workweek is beginning with a NEW warning that Russian hackers continued to support President Trump and sow division in the United States well after the 2016 election. This time the warning comes in a report commissioned by the Senate.
In fact, TWO reports about Russian interference are due to be released by the Senate Intelligence Committee on Monday. Per CNN's Donie O'Sullivan, "the reports are based on data provided by the social media companies to the committee, much of which has not yet been made public."
Timberg, speaking on Ana Cabrera's CNN show Sunday night, said the Internet Research Agency's efforts "actually intensified after election day," particularly on YouTube. He added: "There's no reason to think the Russians stopped. Why would they?"
Big Tech has repeatedly said that it fell short in recognizing what was going on…
The more we learn about the 2016 interference, the better. And it's especially important to understand what has happened since then. What are foreign actors doing now, and why? What's being done about it?
This isn't like a broken arm — something that can be fixed with time and attention. No. This can only be managed — it's a chronic condition like diabetes…
A Mid-Atlantic rainstorm meant a weekend full of Trump tweets. He live-tweeted Fox shows; called Michael Cohen a "rat;" kicked The Weekly Standard while it's down; attacked Bill Kristol without having the decency to tag Kristol in the tweet; called "SNL" a "Democrat spin machine;" said "unfair" coverage "should be tested in courts;" insulted Jeff Sessions; and used the phrase "witch hunt" four times in a single day.
At one point in the tweetstorm, Ryan Lizza commented, "two tweets in one morning that would lead to calls for impeachment in normal times." Hey, speaking of Lizza…
Ryan Lizza and Olivia Nuzzi are pairing up to write a book for Simon & Schuster about the 2020 election. This is the first major book acquisition for the publisher's new Avid Reader imprint, which is being led by Jofie Ferrari-Adler and Ben Loehnen.
Nuzzi has a loyal audience at NYMag… and Lizza at Esquire… They've had editors reach out to them separately about potential book projects… But the notion of working together was much more enticing. Lizza and Nuzzi's media power couple status is not the hook for the book however — the book aspires to be the definitive account of the 2020 race, both in DC and on the trail, told in the reported narrative style that both writers are known for…
Deepest condolences to Colin Kroll's family, friends and colleagues. The CEO and co-founder of HQ Trivia was found dead in the bedroom of his NYC apartment on Sunday morning. He was 34.
Variety's New York Bureau Chief Ramin Setoodeh has been working on a book about "The View" for the past three years. Now it's time to reveal the title, the cover and the release date:
St. Martin's chair Sally Richardson: "The book is just like 'The View' itself: outrageous, shocking, moving, funny, and a true reflection of American culture."
Setoodeh has gone back to the creation of "The View" 21 years ago and has documented all the ups and downs since. He interviewed Barbara Walters, Rosie O'Donnell, Meredith Vieira, Star Jones, Joy Behar, Sherri Shepherd, Jenny McCarthy, Meghan McCain, Bill Geddie, Anne Sweeney, Cindi Berger, Brian Teta, Candi Carter — practically everyone involved with the show — with a couple exceptions.
Read more: www.cnn.com