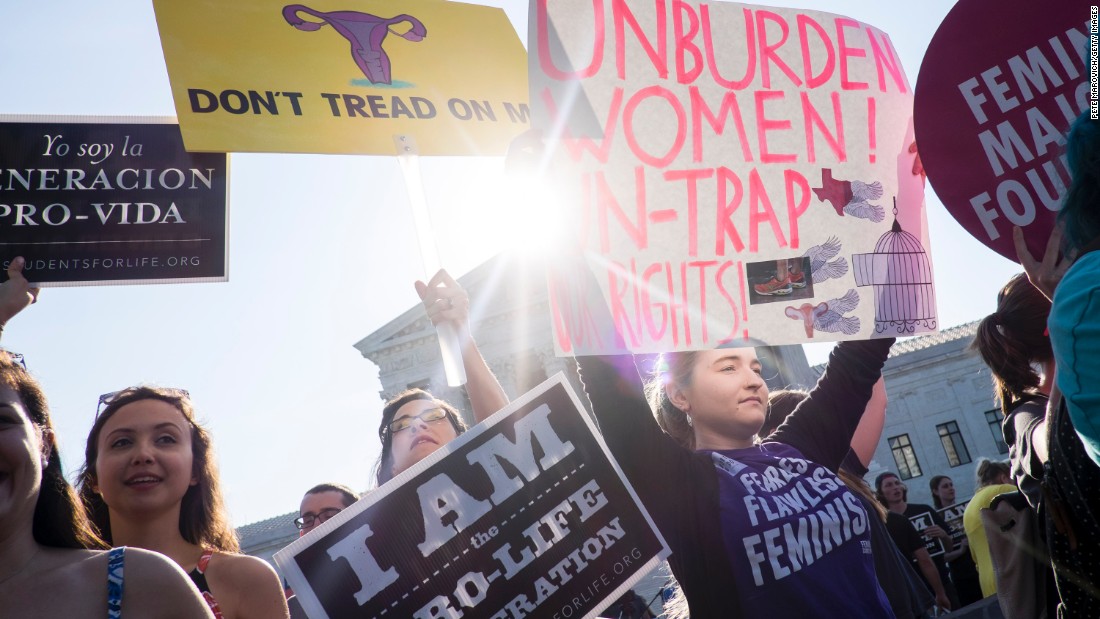 (CNN)Away from the cameras, President Donald Trump quietly signed a bill Thursday that allows states to withhold federal funds from organizations that provide abortion services.
This is not the end to federal funds for Planned Parenthood,
as many Republicans
have been calling for, but it is what experts characterize as a first step.
The move may embolden states to make additional moves to restrict women's access to abortion, they say, and caught in the middle may be millions of Americans who use Planned Parenthood or other health clinics for other family planning services such as contraceptives, for breast cancer screenings and for sexually transmitted disease screenings.
More than
20 million American
women rely on publicly funded family planning care, according to data from the Guttmacher Institute, a reproductive policy group. It provides infrastructure support to a network of about
4,000 clinics
(PDF) across the country.
"We are talking about restricting access to care for the most underserved and vulnerable populations who rely on these family planning safety net services," said
Kinsey Hasstedt
, senior policy manager at the Guttmacher Institute.
The new law rolls back a rule that went into effect two days before Trump's inauguration in January.
Republicanstried to defund all of Planned Parenthood with the health care bill that failed to pass last month. The new law passed only after Vice President Mike Pence stepped in to break a tie vote.
"Those who will be possibly impacted by this are often the sole providers of health care for these patients. They provide Pap smears and breast cancer screening and many other preventative services, and it is not so easy to find other providers to take up the slack if these providers don't receive the funding," he said. Training staffers to offer the kind of services and counseling these centers offer may be a real challenge in some areas of the country that rely on the clinics, he said.
"I'm concerned without these preventative health services for women, it could increase unintended pregnancy and possibly increase the number of abortions women may need If they won't be able to access contraceptive methods that they want to use," Grossman said.
Planned Parenthood condemned the new law.
"We expect to see Congress continue its efforts to redirect additional taxpayer funding away from Planned Parenthood through pro-life health care reform after the spring recess," she said in a statement.
The new law does not take the country to that point, the experts said. But some who study family planning services think it is a hint at the future, at least in states that have tried to impose restrictions.
"It by itself is not the whole ballgame," said
Joe Potter
, a professor of sociology at the University of Texas who specializes in family planning research and author of the Texas studies. "There are definitely some places that could be effected by this in a relatively important way."
Read more: www.cnn.com