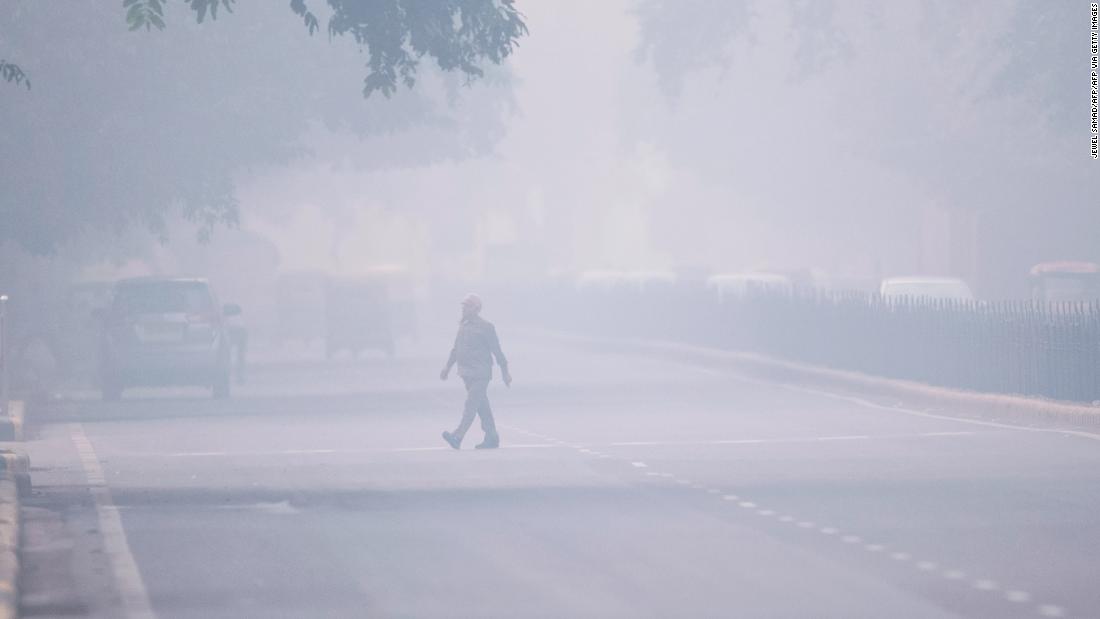 New Delhi( CNN) Residents of India's capital are set to suffer record-levels of smog for at least a week, even as the local government puts in place emergency measures to try and tackle New Delhi's heavily polluted air.
On Monday, the
AQI level
remained above 800 in certain parts of the city, the worst levels seen in more than three years. The Indian Meteorological Department said that while some of the cooler weather which has been exacerbating the smog will improve in the coming days, it is difficult to say whether this will lead to a substantial reduction in pollution.
A public health emergency has been declared in New Delhi, where authorities have halted work at construction sites and instituted new traffic controls limiting the number of cars along the road. Schools have been closed and most residents who can afford to are staying home, though working class Delhiites are left with little option but to venture outside.