Analysis: In his Senate testimony on Russia, the attorney generals default position was cant recall and vagueness was the order of the day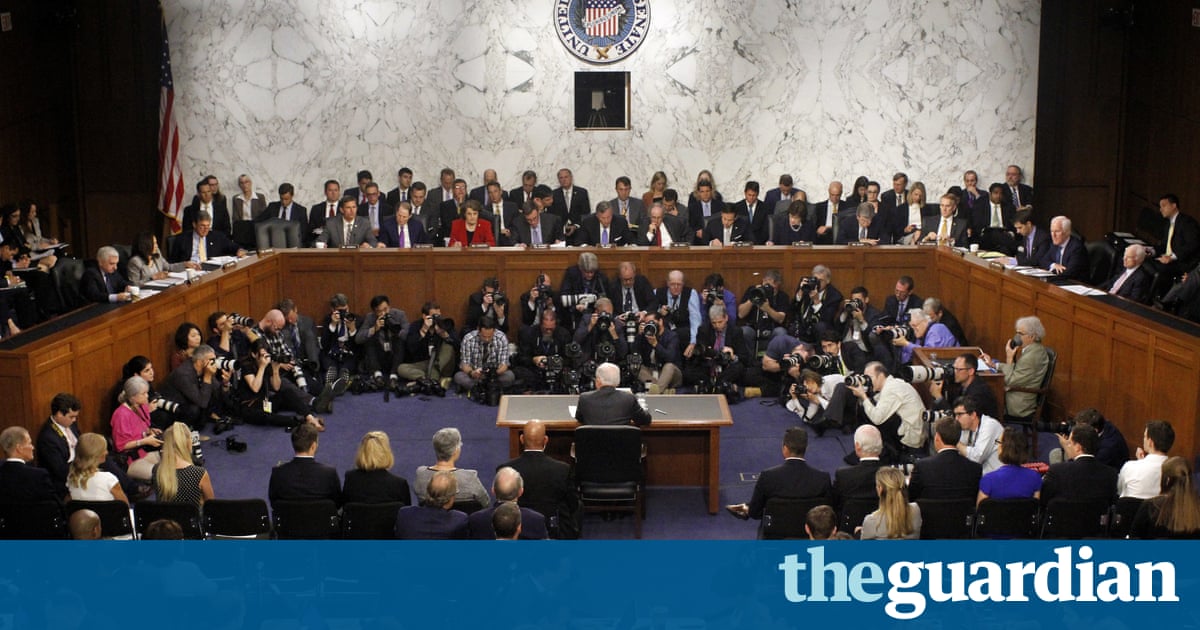 He started with a declaration well suited to old-school newspaper headlines, insisting that the claim he was involved in collusion with Russia was an appalling and detestable lie.
But Jeff Sessions testimony on Capitol Hill on Tuesday will be better remembered for a moment geared to 21st-century memes. Peppered with questions by the California Democrat Kamala Harris, Sessions, the former senator from Alabama with a troubled civil rights record, said: Im not able to be rushed this fast. It makes me nervous.
Was it because Harris is black, or a woman, or a former prosecutor, or all of the above? The Twittersphere will decide. But the incident illustrated how Sessions attempt at Trump-like bombast and bravado Donald in a Dixie cup, as the New York Times columnist Frank Bruni called him last week had crumbled under fire.
The attorney general managed to avoid inflicting significant damage on his boss but, having got his soundbite out, failed to answer the most important questions during a teeth-grindingly frustrating afternoon. Cant comment or cant recall were his default positions. It was a filibuster without charm.
The evasive Sessions said he could not reveal whether he had spoken with Trump about the Russia investigation. He refused to say whether Trump ordered him out of the room so that the president could tell the then FBI director, James Comey, to go easy on Michael Flynn. He declined to say whether there was any discussion of a potential pardon for Flynn.
Although Comey also kept some cards close to his chest before the Senate intelligence committee last week, there was a stark contrast in tone. It would have been unthinkable for Comey to say the questioning made him nervous, or to become agitated and tetchy as Sessions did under cross-examination by the Democratic senator Ron Wyden, of Oregon.
Wyden pressed Sessions on why he had recused himself from the investigation into Russian interference, asking about issues Comey had said he was unable to address. The attorney general snapped angrily: Why dont you tell me? There are none, Senator Wyden, there are none. I can tell you that for absolute certainty. This is a secret innuendo being leaked out there.
Wyden said the answer doesnt pass the smell test.
A couple of senators pushed Sessions hard on his basis for refusing to answer. First he claimed that consistent with longstanding Department of Justice practice, I cannot and will not violate my duty to protect confidential communications with the president. Then he said that though Trump had not invoked executive privilege, he may choose to do so in the future. It would be premature for me to deny the president a full and intelligent choice about executive privilege, he said. Few seemed satisfied with that.
Read more: www.theguardian.com