Financial meltdown, environmental disaster and even the rise of Donald Trump neoliberalism has played its part in them all. Why has the left failed to come up with an alternative?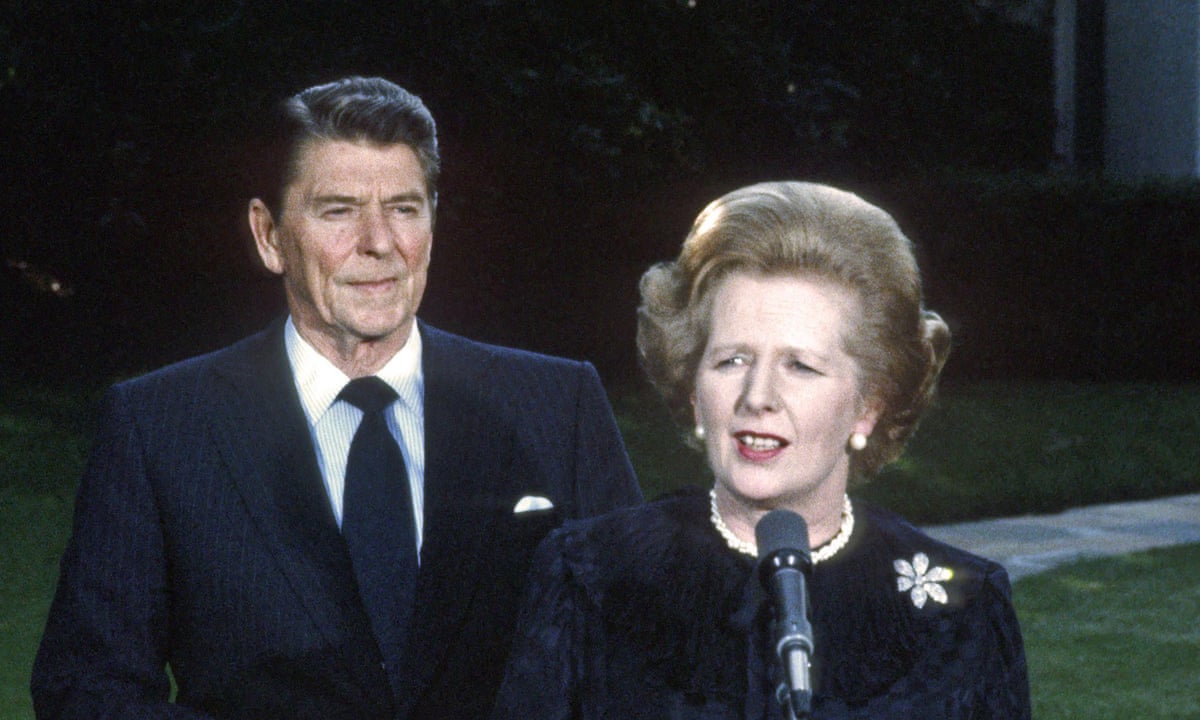 Imagine if the people of the Soviet Union had never heard of communism. The ideology that dominates our lives has, for most of us, no name. Mention it in conversation and youll be rewarded with a shrug. Even if your listeners have heard the term before, they will struggle to define it. Neoliberalism: do you know what it is?
Its anonymity is both a symptom and cause of its power. It has played a major role in a remarkable variety of crises: the financial meltdown of 20078, the offshoring of wealth and power, of which the Panama Papers offer us merely a glimpse, the slow collapse of public health and education, resurgent child poverty, the epidemic of loneliness, the collapse of ecosystems, the rise of Donald Trump. But we respond to these crises as if they emerge in isolation, apparently unaware that they have all been either catalysed or exacerbated by the same coherent philosophy; a philosophy that has or had a name. What greater power can there be than to operate namelessly?
So pervasive has neoliberalism become that we seldom even recognise it as an ideology. We appear to accept the proposition that this utopian, millenarian faith describes a neutral force; a kind of biological law, like Darwins theory of evolution. But the philosophy arose as a conscious attempt to reshape human life and shift the locus of power.
Neoliberalism sees competition as the defining characteristic of human relations. It redefines citizens as consumers, whose democratic choices are best exercised by buying and selling, a process that rewards merit and punishes inefficiency. It maintains that the market delivers benefits that could never be achieved by planning.
Attempts to limit competition are treated as inimical to liberty. Tax and regulation should be minimised, public services should be privatised. The organisation of labour and collective bargaining by trade unions are portrayed as market distortions that impede the formation of a natural hierarchy of winners and losers. Inequality is recast as virtuous: a reward for utility and a generator of wealth, which trickles down to enrich everyone. Efforts to create a more equal society are both counterproductive and morally corrosive. The market ensures that everyone gets what they deserve.
We internalise and reproduce its creeds. The rich persuade themselves that they acquired their wealth through merit, ignoring the advantages such as education, inheritance and class that may have helped to secure it. The poor begin to blame themselves for their failures, even when they can do little to change their circumstances.
Never mind structural unemployment: if you dont have a job its because you are unenterprising. Never mind the impossible costs of housing: if your credit card is maxed out, youre feckless and improvident. Never mind that your children no longer have a school playing field: if they get fat, its your fault. In a world governed by competition, those who fall behind become defined and self-defined as losers.
Among the results, as Paul Verhaeghe documents in his book What About Me? are epidemics of self-harm, eating disorders, depression, loneliness, performance anxiety and social phobia. Perhaps its unsurprising that Britain, in which neoliberal ideology has been most rigorously applied, is the loneliness capital of Europe. We are all neoliberals now.
***
The term neoliberalism was coined at a meeting in Paris in 1938. Among the delegates were two men who came to define the ideology, Ludwig von Mises and Friedrich Hayek. Both exiles from Austria, they saw social democracy, exemplified by Franklin Roosevelts New Deal and the gradual development of Britains welfare state, as manifestations of a collectivism that occupied the same spectrum as nazism and communism.
In The Road to Serfdom, published in 1944, Hayek argued that government planning, by crushing individualism, would lead inexorably to totalitarian control. Like Misess book Bureaucracy, The Road to Serfdom was widely read. It came to the attention of some very wealthy people, who saw in the philosophy an opportunity to free themselves from regulation and tax. When, in 1947, Hayek founded the first organisation that would spread the doctrine of neoliberalism the Mont Pelerin Society it was supported financially by millionaires and their foundations.
With their help, he began to create what Daniel Stedman Jones describes in Masters of the Universe as a kind of neoliberal international: a transatlantic network of academics, businessmen, journalists and activists. The movements rich backers funded a series of thinktanks which would refine and promote the ideology. Among them were the American Enterprise Institute, the Heritage Foundation, the Cato Institute, the Institute of Economic Affairs, the Centre for Policy Studies and the Adam Smith Institute. They also financed academic positions and departments, particularly at the universities of Chicago and Virginia.
As it evolved, neoliberalism became more strident. Hayeks view that governments should regulate competition to prevent monopolies from forming gave way among American apostles such as Milton Friedman to the belief that monopoly power could be seen as a reward for efficiency.
Something else happened during this transition: the movement lost its name. In 1951, Friedman was happy to describe himself as a neoliberal. But soon after that, the term began to disappear. Stranger still, even as the ideology became crisper and the movement more coherent, the lost name was not replaced by any common alternative.
At first, despite its lavish funding, neoliberalism remained at the margins. The postwar consensus was almost universal: John Maynard Keyness economic prescriptions were widely applied, full employment and the relief of poverty were common goals in the US and much of western Europe, top rates of tax were high and governments sought social outcomes without embarrassment, developing new public services and safety nets.
But in the 1970s, when Keynesian policies began to fall apart and economic crises struck on both sides of the Atlantic, neoliberal ideas began to enter the mainstream. As Friedman remarked, when the time came that you had to change … there was an alternative ready there to be picked up. With the help of sympathetic journalists and political advisers, elements of neoliberalism, especially its prescriptions for monetary policy, were adopted by Jimmy Carters administration in the US and Jim Callaghans government in Britain.
After Margaret Thatcher and Ronald Reagan took power, the rest of the package soon followed: massive tax cuts for the rich, the crushing of trade unions, deregulation, privatisation, outsourcing and competition in public services. Through the IMF, the World Bank, the Maastricht treaty and the World Trade Organisation, neoliberal policies were imposed often without democratic consent on much of the world. Most remarkable was its adoption among parties that once belonged to the left: Labour and the Democrats, for example. As Stedman Jones notes, it is hard to think of another utopia to have been as fully realised.
***
It may seem strange that a doctrine promising choice and freedom should have been promoted with the slogan there is no alternative. But, as Hayek remarked on a visit to Pinochets Chile one of the first nations in which the programme was comprehensively applied my personal preference leans toward a liberal dictatorship rather than toward a democratic government devoid of liberalism. The freedom that neoliberalism offers, which sounds so beguiling when expressed in general terms, turns out to mean freedom for the pike, not for the minnows.
Freedom from trade unions and collective bargaining means the freedom to suppress wages. Freedom from regulation means the freedom to poison rivers, endanger workers, charge iniquitous rates of interest and design exotic financial instruments. Freedom from tax means freedom from the distribution of wealth that lifts people out of poverty.
Read more: www.theguardian.com