Judge waives jail sentence for Matthew Heimbach, who was caught on video repeatedly pushing demonstrator, court documents show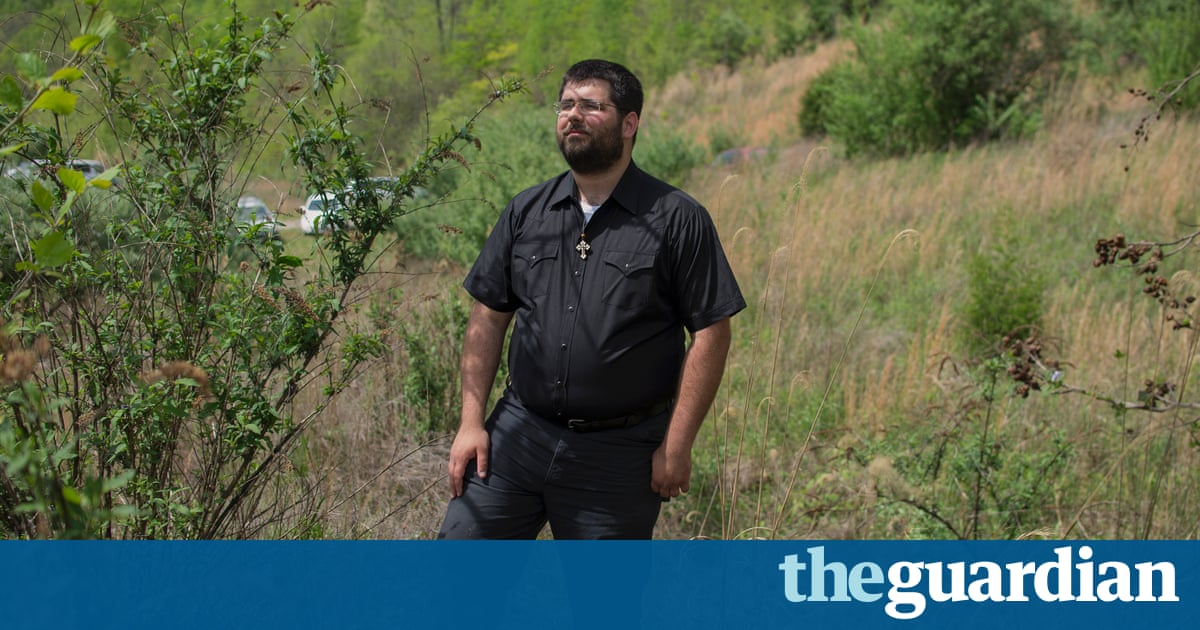 A neo-Nazi leader has pleaded guilty to disorderly conduct, more than a year after a viral video showed him repeatedly shoving a young black protester at a Trump campaign rally in Louisville, Kentucky.
Matthew Heimbach, an avowed National Socialist and the leader of the Traditionalist Worker party, will not face jail time in the case, sparking protest from an attorney for Kashiya Nwanguma, the young protester in the video.
Mr Heimbach should have done time, attorney Greg Belzley told the Guardian on Wednesday. Anybody who has seen the video of Shiyas treatment at that Trump rally knows that was an offense not just against Shiya, but against our constitution, our values and our community.
This isnt a situation where a guy was having a bad day and shoved someone in the grocery line, he added Heimbach spews hate.
The district court judge Stephanie Pearce Burke waived Heimbachs sentence of 90 days in jail on the condition that he stays out of trouble for two years, according to court documents reviewed by a deputy clerk in the Jefferson County circuit court clerks office.
Heimbach must take anger management classes and avoid future contact with the victim and future violent conduct, according to the documents. He was also sentenced to a fine of $145.
The prosecutor had consulted with Nwanguma and her attorney, but over their objections, the charges against Heimbach had been amended down from misdemeanor harassment to disorderly conduct, Belzley said.
Heimbach, who had previously derided the charge against him as a politically motivated prosecution that is totally out of touch with reality of what happened that day, made an Alford plea, which allows him to accept the consequences of pleading guilty without admitting to any criminal act, according to court documents. He did not immediately respond to a request for comment on Wednesday.
Now 26, Heimbach has made headlines for his white nationalist activism since his college years at Towson University, where he founded a white student union at a majority-white college and patrolled campus for what he claimed was a wave of black crime.
In a blogpost after the Trump rally, which has since been cited in court documents, Heimbach wrote: It wont be me next time, but White Americans are getting fed up and theyre learning that they must either push back or be pushed down.
Heimbach, who lives in Indiana, was issued a summons in the case only in April, after coming back to Kentucky as part of a neo-Nazi and white nationalist protest in Pikeville, Kentucky, a small town in a county that voted overwhelmingly for Donald Trump. The aim of the protest, Heimbach said, was to try to convert white Trump voters into supporters of his Traditionalist Worker party.
A federal lawsuit over whether Donald Trump incited violence against protesters at his March 2016 campaign rally in Louisville continues. Heimbach, one of the defendants in that lawsuit, argued in court filings that he had done nothing wrong, and that he had also acted pursuant to the directives and requests of Donald J Trump and his campaign and that any liability must be shifted to one or both of them. Citing the now presidents reaction to protesters at his campaign event Get em out of here! a federal judge ruled in April that the lawsuit could proceed. It is plausible that Trumps direction to get em out of here advocated the use of force, Judge David J Hale wrote.
Belzley said he accompanied Nwanguma to court in Louisville on Wednesday and they saw Heimbach plead guilty.
She was there, she had to see this guy thats subjected her to this treatment basically had to accept the prosecutors decision to let him off more lightly, he said.
Nwanguma handled it better than anyone else would have, he said. In pursuing the lawsuit, She made a very difficult decision that what happened to her is endemic of something that is very wrong in our country right now.
Read more: www.theguardian.com