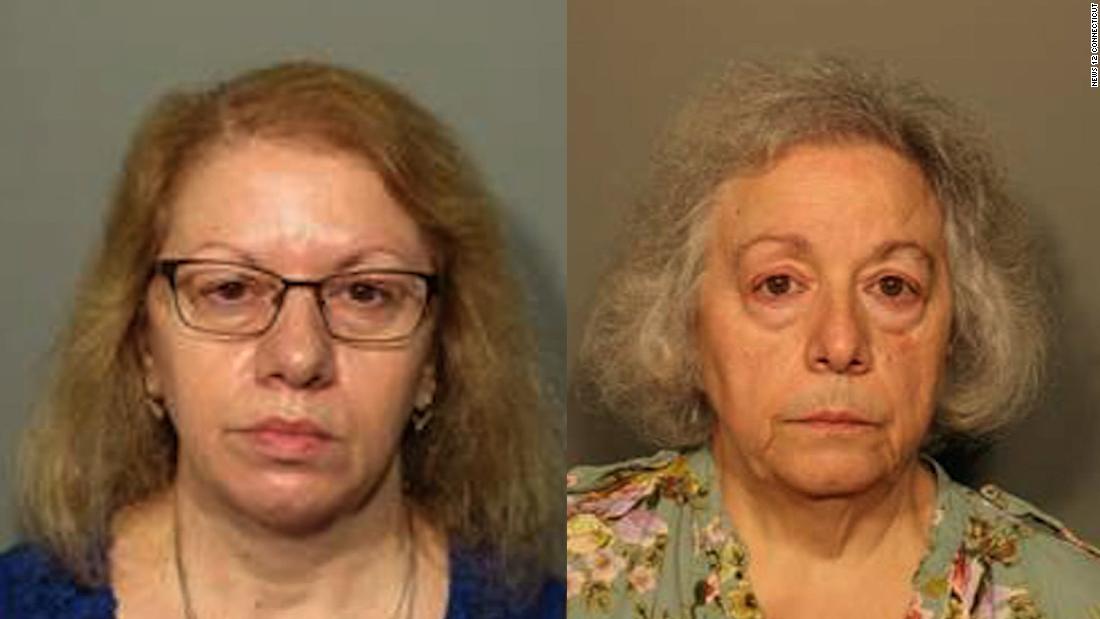 (CNN)For four years, nearly half-a-million dollars quietly vanished from cafeteria registers at two schools in Connecticut.
Now two sisters are accused of allegedly pocketing $478,000 in cash from New Canaan Public Schools — a scam that authorities say dates to 2013,
CNN affiliate News 12 reported.
Joanne Pascarelli, 61, and Marie Wilson, 67, both worked at cafeterias at Saxe Middle School and New Canaan High School during that time. They were arrested this week and charged with larceny and defrauding a public community, the school district said.
"We are deeply upset by this alleged violation of our trust and the trust of the entire community, and are committed to continuing our full cooperation with the New Canaan Police Department regarding these allegations," the school district said in a statement.
Both women resigned in December, around the time the board of education started looking into the discrepancies,
New Canaan News reported.
How the investigation started
The new software documented the daily cash intakes at the cafeteria, according to the newspaper. When it was implemented, the daily cash intake from the cafeteria significantly increased, raising suspicions.
Last year, the New Canaan Board of Education filed a complaint with the police after the new system identified financial irregularities at the schools.
"These irregularities were promptly reviewed and reported to the New Canaan Police Department," the school district said. "The New Canaan Police Department immediately began an investigation, and the school district has fully cooperated throughout the process. The alleged crimes involve a specific fund, the cafeteria fund, which is separate and apart from the district's operating budget.
New Canaan is about 40 miles away from New Haven.
'There is much more to this story'
Wilson's attorney said the accusations are false, and she will be pleading not guilty at her arraignment.
"There is much more to this story. Marie is innocent and did not personally divert a single nickel of town money for personal gain. She is not going to be scapegoated for the missing money,"
attorney Mark Sherman
said. It's unclear whether Pascarelli has an attorney,
Read more: www.cnn.com