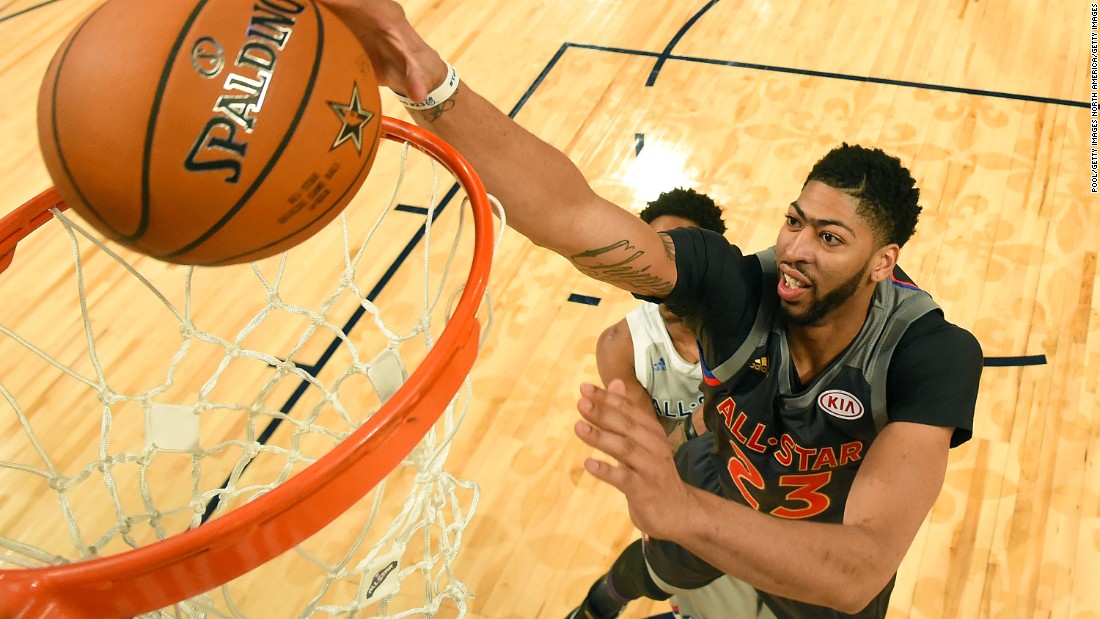 (CNN)The drive-by dunk, an Instagram trend started by teenage dunker Tyler Currie, has taken social media and the basketball world by storm this summer.
Soon after a video of the high schooler dunking on strangers' basketball rims went viral, he was copied by legions of weekend warriors throughout the US.
Why he ask me what I'm doing 😂😂😂 What it look like ……. pt. 2 #DrivebyDunkChallenge
Much like cat burglars sneaking through the night, the perpetrators creep on an unassuming neighbors' lawns to jam on their backboards before rushing back into their cars — often with hilarious results.
NBA rookie De'Aaron Fox and Boston Celtics second year player Jaylen Brown were two pioneers from the pro ranks.
They were soon followed by New Orleans Pelicans seven-footer Anthony Davis — whose height prevented him from making much of a splash on a low suburban rim.
Five members of the Kentucky Wildcats dunked on an unsuspecting rim in Lexington, Kentucky. Not to be outdone, their esteemed coach John Calipari found his own (presumably undersized) rim for
a late night dunk and run.
The trend — which earned the hashtag #drivebydunkchallenge — has evolved into bombarding playground pickup games with thunderous dunks.
Shareef O'Neal, the 17-year-old son of Shaquille O'Neal, recently shed light on the variation. The six-foot eight-inch future Arizona Wildcat had a friend feed him a backboard pass before thundering in a dunk and racing off.
How long the trend will last is anyone's guess, but the moment a star player suffers an injury trying to get away from an irate homeowner could bring the #drivebydunkchallenge to a screeching halt.
Read more: www.cnn.com