The Oscar-tipped star of Jackie talks about playing the widowed first lady of the progressive president and why the new inauguration is an upsetting moment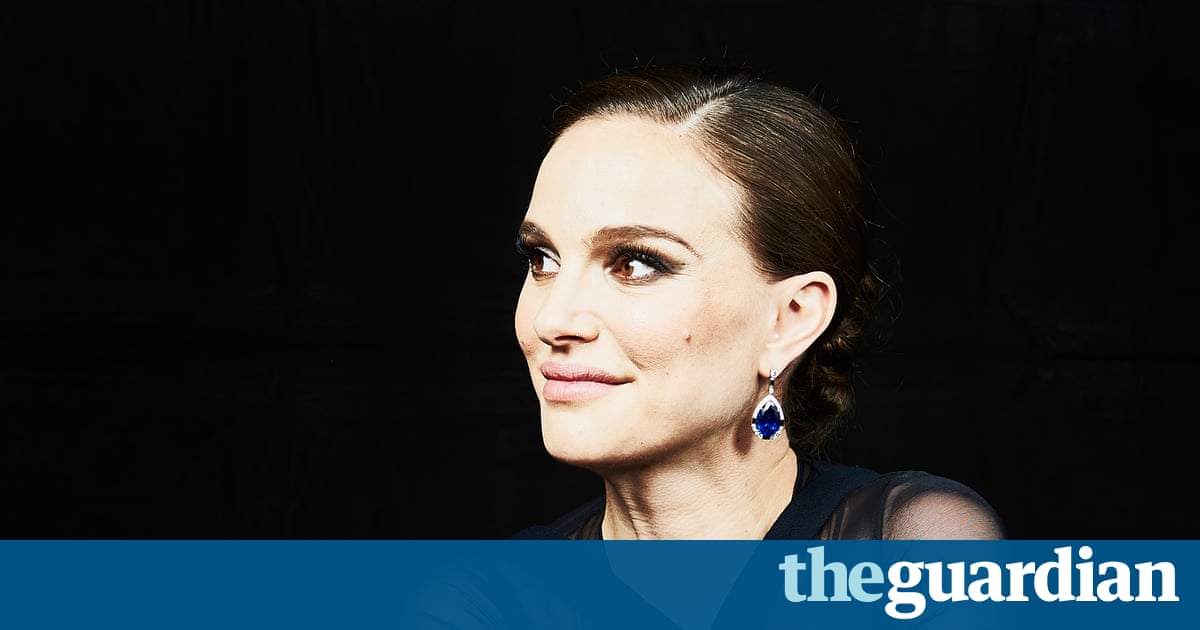 Natalie Portman enters the screening room wearing black shoes, a black dress and a black cape. The effect is stylish, if sombre. She could be in mourning. Or maybe Darth Vader has lured her to the dark side after all.
The effect dissolves when she extends a hand, flashes a blinding smile and reveals a sizeable belly bump. She plonks down in the front row, taking the weight off her legs. Portman is seven months pregnant and taking the radiance business seriously. She looks great.
The actor is enjoying a collision of glad tidings. She has moved back to Los Angeles from Paris, is about to have a second child (her son, Aleph, was born in 2011) and is receiving rapturous reviews for her performance in Jackie. If the bookies are right, she might well top it all with an Oscar.
Hence the screening room. Earlier, a few dozen Academy members filed into this discreet Beverly Hills sanctum to watch the Jacqueline Kennedy biopic and hear why they should vote for Portman, as well as others who worked on the film. Its one small front in the PR-campaign blitz that consumes Hollywood during awards season. Now they are gone, the screen is blank and the room is nearly empty.
Campaigning while heavily pregnant youre a trouper, I say. Portman laughs it off. Its all good. Its not coal mining. After a two-year sojourn in France, Portman, 35, seems happy to be back in LA. Here is much more a place to make art. Its just very inspiring light. A lot of freedom.
Read more: www.theguardian.com