NEW YORK — Early in the morning of Sept. 11, 2001, Mehr Tariq asked her husband, Tariq Amanullah , not to go to work. She was worried about him. He'd barely slept the night before, having come home late after volunteering at a Muslim community event at Six Flags.
But Amanullah told his wife he'd take time off subsequently. He left their house in Metuchen, New Jersey — the couple had bought it only eight months earlier, planning to raise their two young children there — and made his route to the office on the 88 th floor of the south tower of the World Trade Center.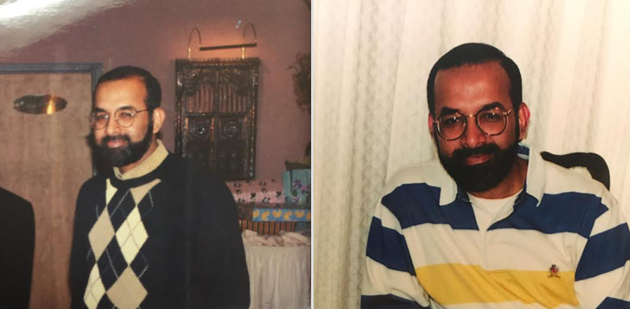 About two hours later, Amanullah called home. A airplane had hit the north tower. Tariq asked him to come back, but Amanullah said he was going to stay. He was fine, he insisted, and had work to catch up on.
Tariq turned on the television. Just after 9 a. m ., she and her in-laws watched as a plane hit the south tower. Tariq tried calling her husband, but there was no answer.
She brought the children home from school, and they waited. And waited.
"My mind and feeling[ s] were numb, " Tariq told The Huffington Post, recalling the next few days, as family and friends madly searched hospitals and scanned lists of the dead and injured.
I am still grieving and I don't know if this sense of helplessness[ will] ever go away."
Her husband, whom she had met and even married Pakistan virtually 15 years prior, whom everyone adored, had to be alive, she supposed.
But in November, authorities delivered the sad news: Dna recovered at ground zero matched Amanullah's. Tariq's husband was gone.
"I am still grieving and I don't know if this sense of helplessness[ will] ever go forth, " Tariq said. "Life is not easy without him."
About 60 Muslims were killed in the 9/11 attacks. Tariq is among hundreds of Muslim-Americans who, for days and months afterwards, desperately tried to find their loved ones to no avail, feeling a mix of dread, heartache, hopelessness and horror.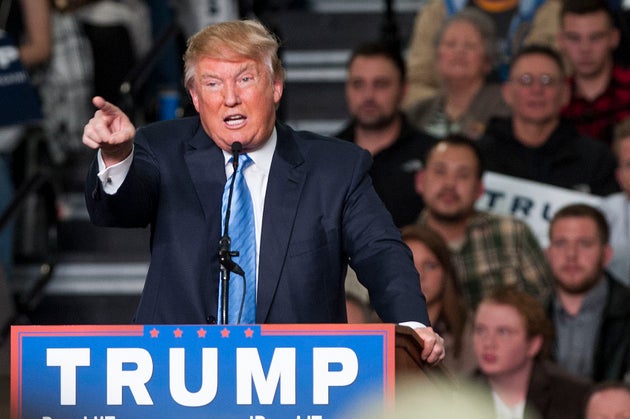 These families' memories of that day offer a stark and sobering rebuttal to leading Republican presidential candidate Donald Trump's reprehensible claim that he saw "thousands" of Muslims in New Jersey "cheering" as the twin towers fell. Even though Trump's story has been thoroughly debunked — and resembles arguments made on fringe anti-Islam detest sites — the business mogul is sticking by his controversial remarks.
Trump's statements are an insult to Muslims who lost loved ones in the 9/11 attacks. The candidate has also called for American Muslims to be registered in a database and to carry a special ID card, and for mosques to be shut down. His hateful rhetoric is especially vile given that many of the people who lost family members also experienced Islamophobia in the aftermath of the terror attacks.
"Dont worry, I am all right! " Zuhtu Ibis, who worked on the 103 rd floor of the north tower, told his wife, Leyla, over the phone the morning of Sept. 11. "I have to go now, the buildings being evacuated!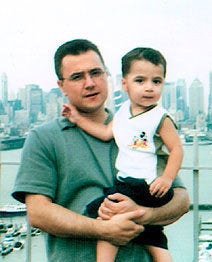 It was the last time she would ever hear from him. After the towers fell, Ibis' brother, Mehmet, tried induce his route into Manhattan from New Jersey, in an attempt to find two brothers. But the passageways and bridges were closed. He even tried to pay a man to row a boat across the Hudson, he recalled to The New Jersey Herald in 2004.
That evening, the scene at Zuhtu's New Jersey home was too much for Mehmet to manage. His parents were inconsolable. So was Leyla. Just five years earlier, Leyla and Zuhtu, high school sweethearts, had gotten marriage and made the journey together from Turkey to America. Now, their two-year-old son — whom Zuhtu had kissed goodbye that very morning– wouldn't stop crying.
So Mehmet, along with a cousin and two friends, drove to the waterfront in Hoboken, planning to resume their search for Zuhtu in the morning. The four men parked the car and eventually fell asleep, The Herald reported.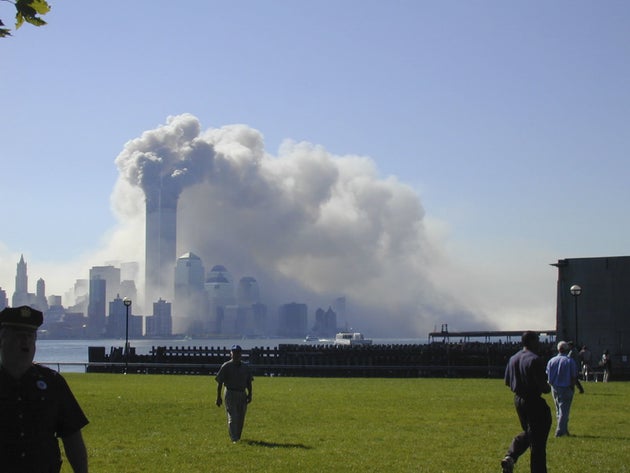 They woke to a New Jersey transit cop shining a flashlight into the car. He started to shout questions at Mehmet. More officers indicated up, this time with K-9 bomb-sniffing dogs. The cops called the men "terrorists" and repeatedly asked them, "Wheres the bomb?
The situation then escalated, with officers pointing their weapons at Mehmet. Eventually, a more senior police officer arrived and ordered the other officers to release him.
"This is not a normal day, " Mehmet remembers one of the officers saying by way of an apology.
Seven months later, searchers found an arm amid the rubble at ground zero. A fingerprint analysis showed that it belonged to Zuhtu Ibis. Mehmet told HuffPost his family brought what little was left of their beloved Zuhtu back to Turkey and buried him.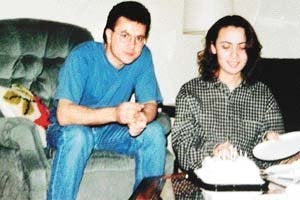 The family's deep ache is constantly compounded by Islamophobia, Mehmet says. Customers at the New Jersey gas station he owns often call him a "terrorist." One hour, a man even called Mehmet's elderly parents "fucking terrorists" at a grocery store.
"My brother was an American citizen, " Mehmet said. "He was a Muslim citizen, living with his Muslim family, that had nothing to do with trying to harm the United States or anybody else in the world. He was a good, caring, loving person."
He should really be ashamed for himself. This is what gasolines hatred and violence towards Muslims."
Mehr Tariq, Tariq Amanullah's widow, also experienced Islamophobia after the two attacks that killed her husband. She remembers bringing her children to support groups for families of 9/11 victims, but growing "uncomfortable" with how many people there "was talkin about a" Islam, often equating all Muslims with terrorists.
Tariq stopped bringing her children there, and had now been moved her family out to California.
"The biggest challenge is to understand some people's feeling of fury towards all Muslims, " she said in response to Trump's remarks. "I wish they[ could] understand that we are all agony and it is not just one group. We[ are] all in this together and we all need to come together to solve this problem to induce our country beautiful. I am proud to be an American who stands for liberty and justice for all."
Abdul Mubarak-Rowe, communications director for the New Jersey chapter of the Council on American-Islamic Relations, said Trump was "cashing in on the xenophobia and bigotry and the animosity in his base to propel him forward."
"Unfortunately bigotry sells, racism sells, and Islamophobia sells to some segments of the American society, " she said. "He knows how to push their buttons and that Muslims are the scapegoat du jour and he plays on that."
"He should really be ashamed, " Mubarak-Rowe added. "This is what gasolines hatred and violence towards Muslims."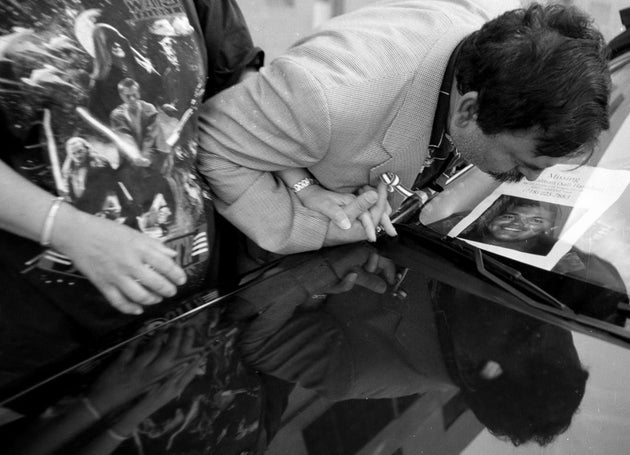 Mohammad Salman Hamdani, a 23 -year-old Muslim-American NYPD cadet, rushed into the towers on the day of the two attacks to help rescue people. He was killed.
His mother, Talat Hamdani, paid tribute to her son's sacrifice in a Monday op-ed in the New York Daily News, in which she slammed legislators for exploiting the tragedy.
"On a personal level, I wonder whether any of these legislators has lost a child, a mother or a sibling in a terrorist attack, " Hamdani wrote. "The pain of losing and burying your child is inexpressible. The impression of incompleteness remains because my son Salman was a part of my body; every breath I take reminds me of him."
"I wonder how, if he were alive today, he would respond to Donald Trumps claims that 'thousands' of Muslims in New Jersey celebrated his murder, " she continued. "I wonder what he would say to witness him and other vultures picking on the flesh of 9/11 and these other terrible tragedies."
Her son, Hamdani added, "didnt discriminate. He followed his heart, his humanity and his trained to do his best to save those lives were in danger."
Read more: www.huffingtonpost.com