Thousands plan protest in Washington in last-ditch effort to persuade Barack Obama to scrap NSEERs before Donald Trump takes office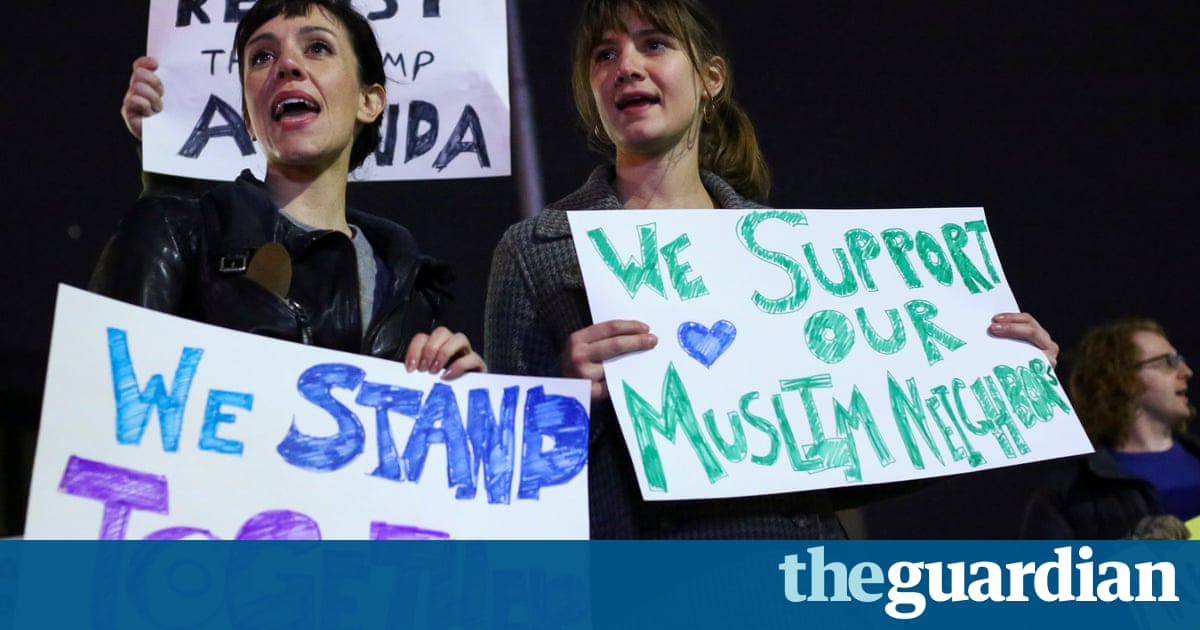 Thousands of American Muslims and activists from progressive groups will march on the White House on Monday in a last-ditch effort to persuade Barack Obama to dismantle a discriminatory program that singled out Arabs and Muslims for surveillance, before it falls into the hands of Donald Trump.
Obama has less than six weeks to rescind the regulatory framework of the National Security Entry-Exit Registration System (NSEERs), an openly discriminatory registry that was introduced in the wake of 9/11 and mothballed in 2011. Civil rights groups fear that should the program still be in place when Trump enters the White House on 20 January he could revive it very quickly, making his threat to impose a database of Muslims a reality.
Talks have been proceeding at the highest levels of the Obama administration, involving senior officials from both White House and Department of Homeland Security. The Guardian understands that scrapping NSEERs is actively being considered within the administration as one of the most concrete steps that the current president could take to protect vulnerable groups and individuals from the threatened actions of his successor.
Organisers hope that the march, which will proceed from the Department of Justice at 950 Pennsylvania Avenue at 1.15pm and end in Lafayette Park outside the White House, will be the final nudge that gets Obama over the line. Several of the largest progressive and civil rights groups will be participating, including the ACLU, MoveOn.org, Desis Rising Up & Moving (Drum) and CREDO.
Petitions calling on Obama to tear up NSEERs have also been started by MoveOn.org and Drum, CREDO, ACLU, Bend the Arc Jewish Action and MomsRising, and have already attracted more than 280,000 signatures. The petitions come on the back of a joint letter from 51 Congress members appealing to Obama to rescind the scheme.
Read more: www.theguardian.com