After the Yamuna river, a tributary to the Ganges, was granted the accolade, it made sense for activists to tell police that somebody had killed it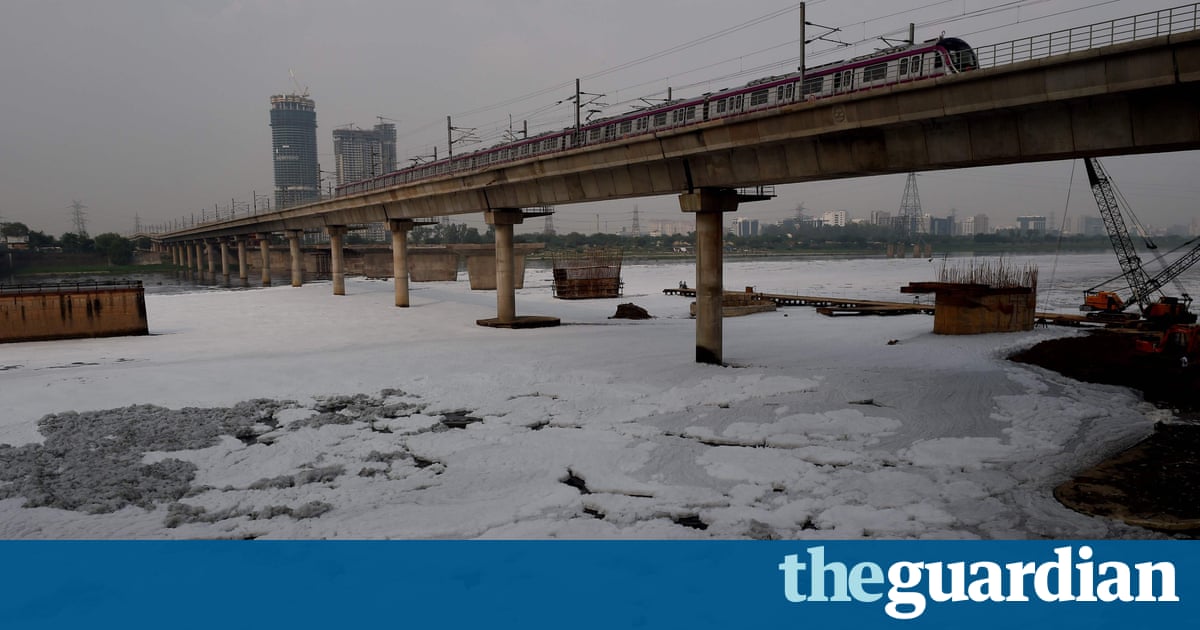 One morning in late March, Brij Khandelwal called the Agra police to report an attempted murder.
Days before, the high court in Indias Uttarakhand state had issued a landmark judgment declaring the Yamuna river and another of Indias holiest waterways, the Ganges living entities.
Khandelwal, an activist, followed the logic. Scientifically speaking, the Yamuna is ecologically dead, he says. His police report named a series of government officials he wanted charged with attempted poisoning. If the river is dead, someone has to be responsible for killing it.
In the 16th century, Babur, the first Mughal emperor, described the waters of the Yamuna as better than nectar. One of his successors built Indias most famous monument, the Taj Mahal, on its banks. For the first 250 miles (400km) of its life, starting in the lower Himalayas, the river glistens blue and teems with life. And then it reaches Delhi.
In Indias crowded capital, the entire Yamuna is siphoned off for human and industrial use, and replenished with toxic chemicals and sewage from more than 20 drains. Those who enter the water emerge caked in dark, glutinous sludge. For vast stretches only the most resilient bacteria survive.
The river that has sustained civilisation in Delhi for at least 3,000 years and the sole source of water for more than 60 million Indians today has in the past decades become one of the dirtiest rivers on the planet.
We have water records which show that, until the 1960s, the river was much better quality, says Himanshu Thakkar, an engineer who coordinates the South Asia Network on Dams, Rivers and People, a network of rights groups. There was much greater biodiversity. Fish were still being caught.
What happened next mirrors a larger Indian story, particularly since the countrys markets were unshackled in the early 1990s: one of runaway economic growth fuelled by vast, unchecked migration into cities; and the metastasising of polluting industries that have soiled many of Indias waterways and made its air the most toxic in the world.
In Delhi, the population has doubled since 1991. More than a quarter of its residents up to 5 million people live in illegal or unplanned settlements, their waste flowing directly into open sewers. Twenty-two drains gush industrial effluent into the river, while the streams and rivulets that are supposed to feed in rainwater have long since been eroded or choked off by rubbish.
Read more: www.theguardian.com