Practice by one of countrys largest hotel chains has led to detentions and deportations, lawyers say, as company claims policy was local to Arizona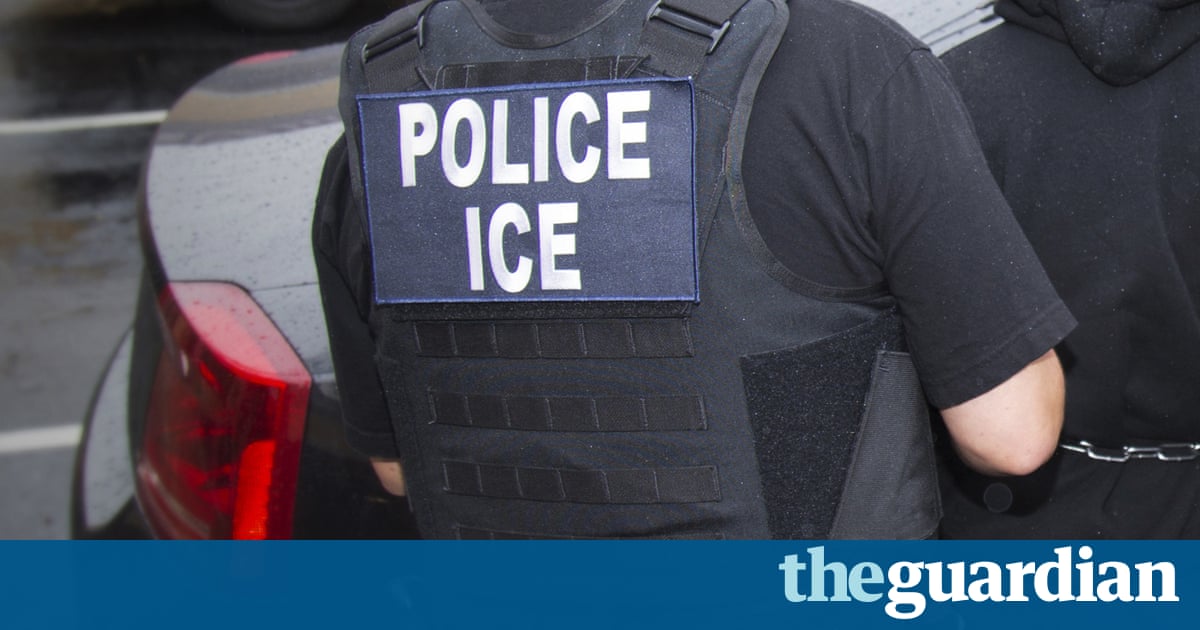 Motel 6, one of the largest hotel chains in North America, confirmed that it was previously sending daily guest lists to US immigration officials, a practice that attorneys say has resulted in the detention and deportation of undocumented residents.
The extraordinary admission from Motel 6, which claimed that the policy was put in place locally in Arizona and has since been discontinued, has drawn widespread condemnation from civil liberties groups and has raised broader concerns about the way US corporations cooperate with law enforcement.
The Phoenix New Times first reported on two Motel 6 locations in the Phoenix area that appeared to be sending guest information directly to US Immigration and Customs Enforcement (Ice) authorities on a regular basis. The newspaper provided detailed accounts of undocumented guests taken into custody at the hotels, saying Ice agents visited the locations about every two weeks and arrested at least 20 people there between February and August.
"This is just disgusting, frankly," Steve Kilar of the American Civil Liberties Union of Arizona told the Guardian. "You have a company taking money from people so that company can treat them all like suspects. You're putting these people in a lineup after they've handed you their credit cards."
Motel 6 did not refute the allegations raised in the New Times report. It said in a statement provided to the Guardian on Thursday: "Over the past several days, it was brought to our attention that certain local Motel 6 properties in the Phoenix-area were voluntarily providing daily guest lists to [Ice] … This was undertaken at the local level without the knowledge of senior management. When we became aware of it, it was discontinued."
The motels are located in predominantly Latino neighborhoods about three hours north of the US-Mexico border. There have been longstanding concerns about racial profiling in the region, where the controversial former sheriff Joe Arpaio was found guilty of contempt for refusing to stop traffic patrols that targeted immigrants. Donald Trump recently pardoned Arpaio, drawing widespread criticisms from Democrats and Republicans.
It's unclear the extent to which the Motel 6 employees worked with Ice. The New Times quoted an unnamed front-desk clerk as saying: "We send a report every morning to Ice – all the names of everybody that comes in. Every morning at about five o'clock, we do the audit and we push a button and it sends it to Ice."
An Ice spokesperson, Yasmeen Pitts O'Keefe, said in an email that Ice did not disclose information related to the "source of its enforcement leads", adding: "The agency's immigration enforcement actions are targeted and lead driven, prioritizing individuals who pose a risk to our communities.
"Hotels and motels, including those in the Phoenix area, have frequently been exploited by criminal organizations engaged in highly dangerous illegal enterprises, including human trafficking and human smuggling."
The news investigation, however, highlighted the case of Manuel Rodriguez-Juarez, a 33-year-old landscaper who was arrested and detained by Ice at one of the motels hours after he showed a clerk his Mexican voter ID. In his case files, US officials vaguely stated that Ice was "following a lead" and had "received information that Rodriguez-Juarez was checked into room #214", the paper reported. In the case of another immigrant who was arrested at Motel 6 and later deported, Ice had his specific room information, according to the New Times.
"There is no obligation of hotels and motels to be providing a guest list without a warrant," Kilar said. "There has been a long history of hotels and motels providing private information to law enforcement, which in our view is a real problem. They should have their private information protected to the full extent of the law."
Kilar said the ACLU was not aware of similar cases of hotels in Arizona working with Ice in this manner, but said it was possible the practice was not isolated: "There's the potential that there's a widespread problem."
In other parts of the US, Motel 6 has previously faced criticisms for agreeing to provide local police with a daily guest list.
Motel 6 representatives did not respond to questions about whether the company was aware of similar cases in other locations. But in its statement, the company said it planned to issue a "directive to every one of our more than 1,400 locations nationwide, making clear that they are prohibited from voluntarily providing daily guest lists to [Ice]".
The company also apologized for the "incident" and said it would launch "a comprehensive review of our current practices and then issue updated, company-wide guidelines".
As the Trump administration has continued to aggressively crack down on immigration, the private sector has faced increasing pressure to defy Trump and not collaborate with Ice. Last week, Airbnb, the home-sharing startup, told the Guardian it would not terminate its undocumented employees even if the federal government revoked their work authorization, as Trump has threatened.
Contact the author: sam.levin@theguardian.com
Read more: www.theguardian.com