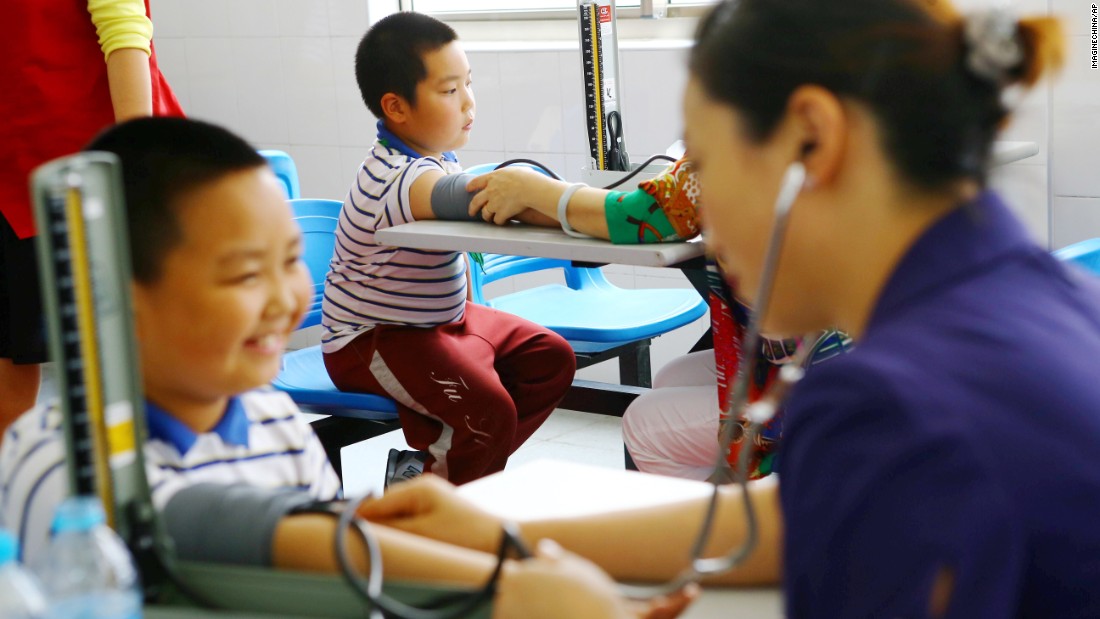 (CNN)In 2015, there were 1.13 billion people living with high blood pressure worldwide, with the majority of them in low and middle-income countries.
The findings come from
a new study
published Tuesday in The Lancet, which found that the number of people affected by high blood pressure has almost doubled over the past 40 years.
In most countries, men were found to have higher blood pressure than women.
The study highlighted a stark contrast between where people are most affected, with high-income countries showing a sharp decline in blood pressure among their populations in recent decades, while low- and middle-income countries have seen numbers spike — particularly in South Asia and Africa.
"When you look at this globally, blood pressure is a condition of poverty, not affluence," said Majit Ezzati,
professor of global environmental health
at Imperial College London, who led the analysis. "The relationship with national income is completely inverse."
"These statistics are shocking," said Julie Ward, blood pressure manager at the
British Heart Foundation
, adding that 16 million people are living with high blood pressure in the UK alone. "These findings remind us that people living in deprived areas are at a much greater risk of having high blood pressure. And we remain greatly concerned that almost half of all people with high blood pressure in the UK are unaware of their condition and remain undiagnosed."
"High blood pressure remains a leading risk factor in many regions globally," Dr. Rajiv Chowdhury, a
senior epidemiologist
in the Department of Public Health at the University of Cambridge, wrote in an email. Chowdhury was not involved in the study but agrees that environments need to be better tuned to enable people in Asia and Africa to live healthier lifestyles.
"(The burden) is driven by suboptimal behavioral factors common in many African and Asian countries, such as excessive salt consumption, growing obesity and lack of adherence to antihypertensive medication."
Robert Clarke,
professor of public health
at the University of Oxford, added the need for better services targeting the burden. "The results highlight the need to raise awareness of hypertension, introduce safe and effective treatment for hypertension and monitor affected patients to ensure appropriate control of those who are being treated," he said.
"Hypertension remains a serious public health problem in the United States, but the favorable trends observed in the United States and other Western countries underscores the importance of 'check, change and control' programs that have been advocated."
Read more: www.cnn.com