He was the sober, Christian dance music pioneer but then Moby found success… Now hes coming clean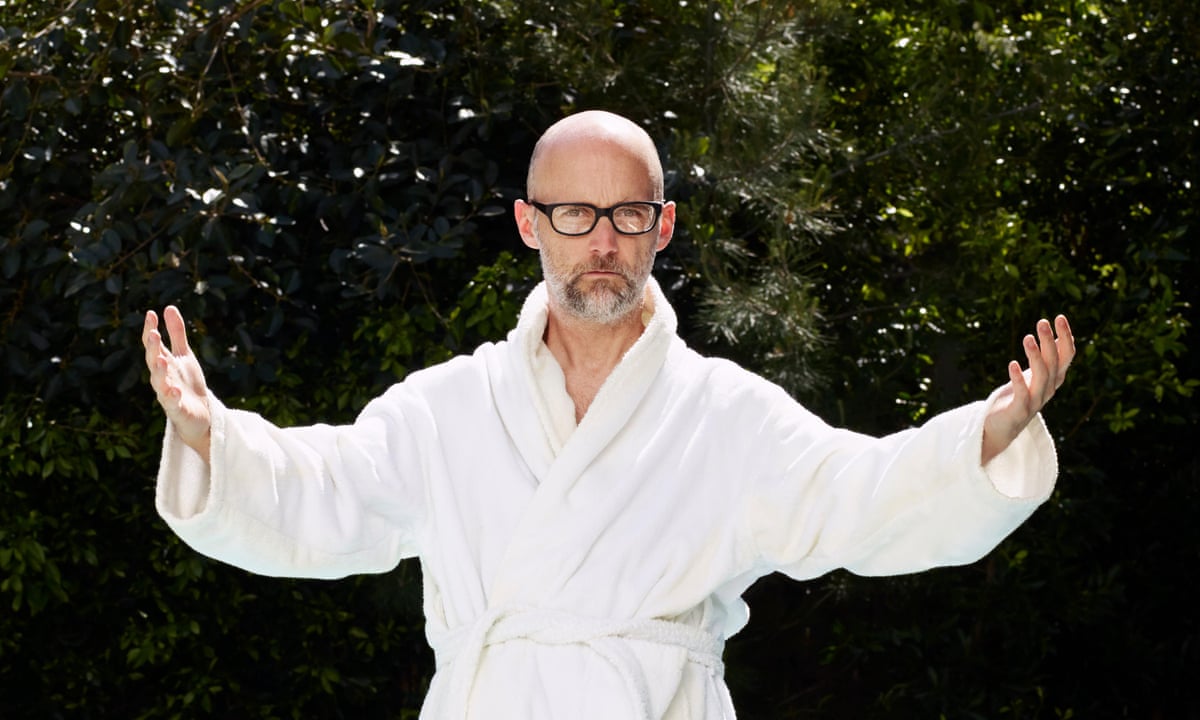 Before I picked up Mobys new memoir, Porcelain, I thought of him as a small, bald, cheeky chappy who made tuneful dance music. I knew he had a few unconventional beliefs (wasnt he vegan? Hardcore Christian? Maybe teetotal?), but filed him as essentially harmless. After reading Porcelain, well Lets just say his book is packed with incident. Lots of dodgy sex, oceans of alcohol, antics a-gogo. Plus: cockroaches, raves, death, celebrities (from Madonna to Robert Downey Jr, but not in starry situations) and good old Top Of The Pops. Its a romp of a book. Such outrageous fun, in fact, that Moby tells me hes noticed that people have regarded him differently after reading it.
They have a look, he says. Its odd being on the receiving end of that look. Its a look of knowing, but its also a look of concern. Like, Is everything OK?
The fact is, his book makes me like Moby more. For a start, he writes brilliantly, with none of the self-indulgence of most pop memoirs: I wanted each chapter to be like an anecdote youd tell in a bar, to have a punchline, he says. And also, theres something touching about who he was back then. At one point, he writes this, about some club kids They were all doing obscene amounts of drugs and having sex with strangers, but they still seemed innocent and thats exactly how he comes across. Its quasi-Dickensian, he says. Naive boy from the country moves to the big city and things go wrong.
We are drinking herbal tea and eating (very tasty) vegetables in Mobys newly opened vegan restaurant in blue-skied Los Angeles. Its a nice place and I am relaxed, but endearingly, Moby isnt. He picks up a fallen cushion and plumps it before putting it back on the bench; he asks me if Im too cold and alters the air con; he goes through the menu with me.
Moby has lived on the west coast for six years, but had no problem transporting himself back to his past for the book. Sometimes he would be writing about being blind drunk in New York, covered in filth and squalor, and look up from his laptop and be shocked to see his swimming pool, bathed in sunshine. The writing felt true and the reality felt like fiction. It was like time travel.
Lets zoom back in time with him, then. Porcelain concerns itself with Mobys life between 1989 and 1999, from when he moved to New York to just before the release of Play, his fifth album, and the one that changed everything. Play was packed full of sample-heavy, catchy dance tunes, which buried themselves into everyday life. Even if you havent actively listened to the album, youll know the songs: Honey, with its driving piano riff and Bessie Jones sample get my honey come back, sometimes; Natural Blues, featuring another blues sample (oh lordy, trouble so hard), this time from Vera Hall. (Moby sourced these samples, and others, from Alan Lomaxs folk music field recordings.) Why Does My Heart Feel So Bad? has featured on the GSCE syllabus for music since 2008. Anyway, the big thing about Play was that every single one of its tracks was subsequently licensed for advertising or films. This was a huge deal at the time, and a huge deal for Moby. It moved him from the electronica shadows into the big league, changed him from a musician who scrabbled for a few thousand dollars to a fully fledged, in-the-spotlight, pop star overlord. For a while, Moby was dance musics Adele: everyone liked his stuff.
Read more: www.theguardian.com