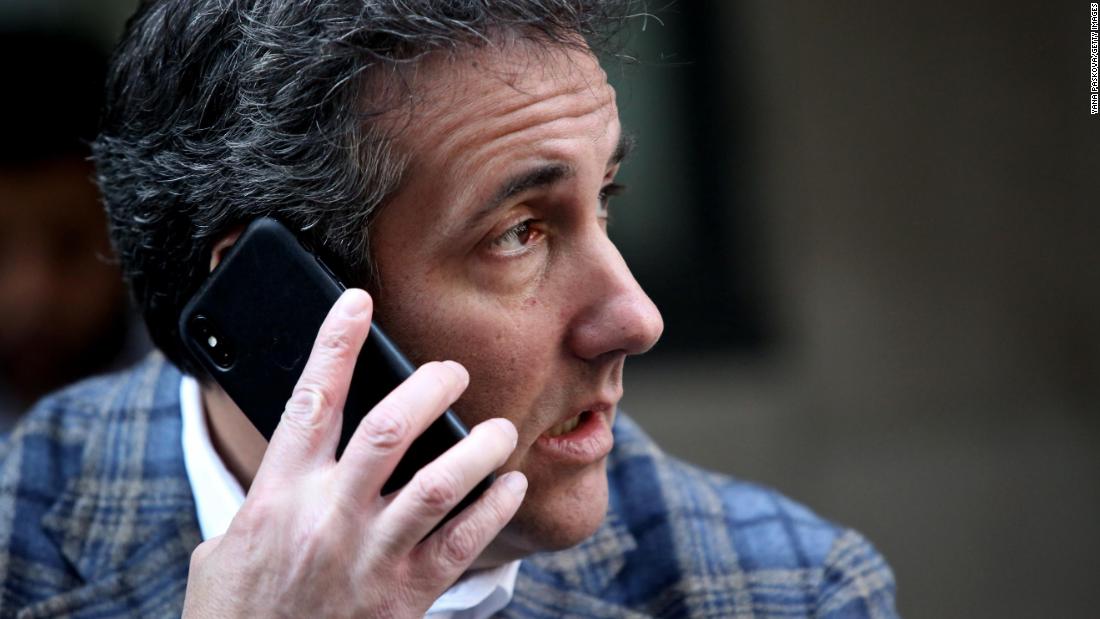 (CNN)On Saturday night, Michael Cohen broke his silence — in a way that has to make President Donald Trump very, very nervous.
Ruh roh. If Cohen — now
potentially facing
any number of criminal charges — is putting family and then country first, then, um, he's not putting Donald Trump first. Which is worrisome if you are Trump.
Here's the thing: No one really knows what Cohen knows (or doesn't) about the President himself, the 2016 campaign, the first family or the many business dealings of the Trump Organization.
What we do know: Cohen has been, for years, the guy who fixed things for Donald Trump. The person who was willing to do what was necessary to make sure Trump was able to glide past potential pitfalls.
Ahem.
Cohen did Trump's dirty work — in the campaign and before it. Was Trump aware of all (or any) of it? Who knows? Likely not, allowing him plausible deniability if/when things ever went sideways.
I tend to think of the Trump-Cohen relationship like a big-time college basketball coach and one of his assistants charged with recruiting. The head coach knows — in a general way — that the assistant is pushing the boundaries of acceptable conduct in order to get the best kids to come to the school. The head coach assumes, for his own sake, that pushing the boundaries does not mean breaking the rules. But either way, he doesn't have any working knowledge of what the assistant is doing. Good kids come to the school, the head coach is happy. The assistant is well compensated. Win-win.
But if the assistant gets caught doing something illegal, then things change. The assistant, desperate to cut a deal for himself, may seek to implicate those above him in the chain of command — dropping as many dimes as he can to save his butt. And that's when the head coach might need to start worrying.
Now. Some of that may simply be positioning and posturing — trying to get Cohen the best possible plea deal for himself. But it's hard to imagine that the Southern District prosecutors would give Cohen a deal if there was nothing that he had to tell them about a bigger fish.
Is that fish Trump? And how much does Cohen know? And on what?
Lots and lots of questions we don't know the answers to. But the fact that Cohen is now publicly sending signals that he is not averse to making a deal has to make the President nervous.
If it doesn't, it should.
Read more: www.cnn.com