Enrique Pea Nieto repeats his refusal to fund border wall but leaves open the question of contentious 31 January trip to meet new US president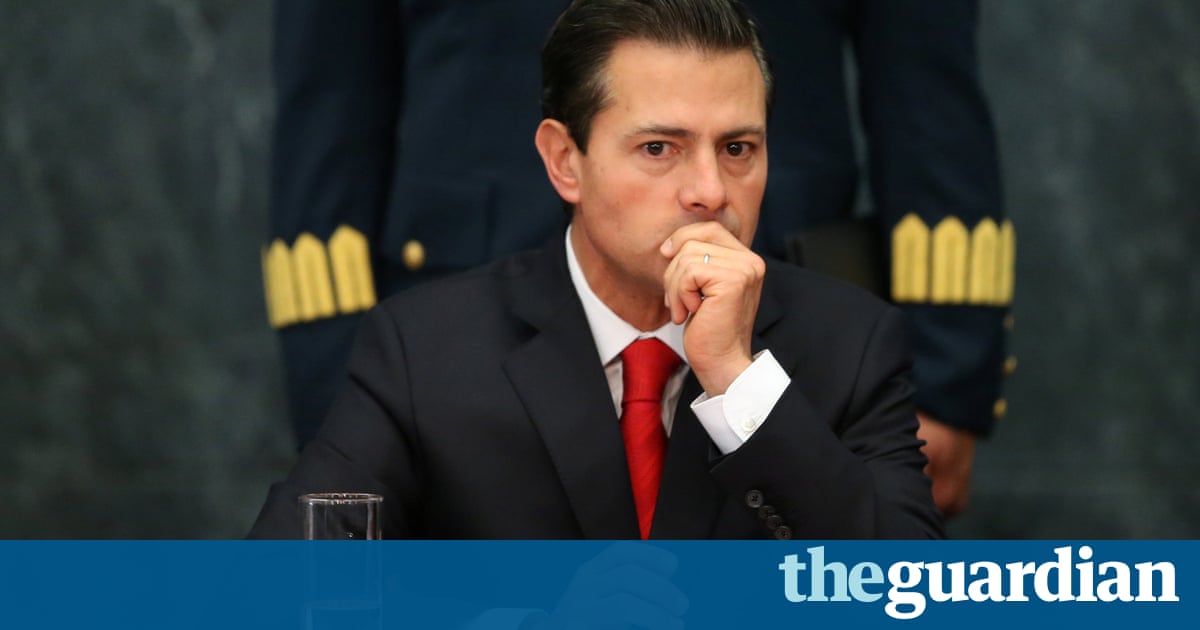 Mexicos president has once again declared that Mexico will not pay for any wall but stopped short of cancelling a visit to Washington after Donald Trump signed executive orders that include building the border barrier.
Enrique Pea Nieto reiterated that Mexico would not put a single peso towards the new US presidents signature project. In a televised address he said: I regret and reject the decision of the US to build the wall.
But Pea Nieto did not cancel a trip to Washington a move many in Mexico had demanded after Trump signed an executive order to start plans for fencing off the frontier.
I have said time and time again, Mexico will not pay for any wall, Pea Nieto told the nation in his short video statement on Wednesday night.
Mexico reaffirms its friendship with the people of the United States and its willingness to reach agreements with its government.
He left up in the air the question of the 31 January meeting with Trump in the White House saying his decision would depend on an evaluation by a team already in Washington and officials at home.
Mexicans reacted to the presidents statement with confusion. Many in the political class had called on Pea Nieto to cancel his meeting after Trump signed the executive order.
A senior government official told the Associated Press that the Mexican president was considering calling off the visit to Washington, but no decision had been taken.
On Thursday, Trump appeared to be goading his Mexican counterpart into pulling out of the visit, saying on Twitter: If Mexico is unwilling to pay for the badly needed wall, then it would be better to cancel the upcoming meeting.
Cuauhtmoc Crdenas, a leftist former presidential candidate, told an audience in Mexico City: If a [Mexican] presidential visit is being announced, he will be received there by having the door slammed in his face.
I think the least we can do in these conditions would be not to show up, cancel the visit to the United States and find a dignified position for Mexico.
Pea Nieto has encountered sustained criticism for failing to come up with a decisive strategy to deal with Trumps combative policies.
Read more: www.theguardian.com