Mexico matches on American soil are special affairs, and ahead of Monday nights tilt against Venezuela the USs most passionate fanbase let its voice be heard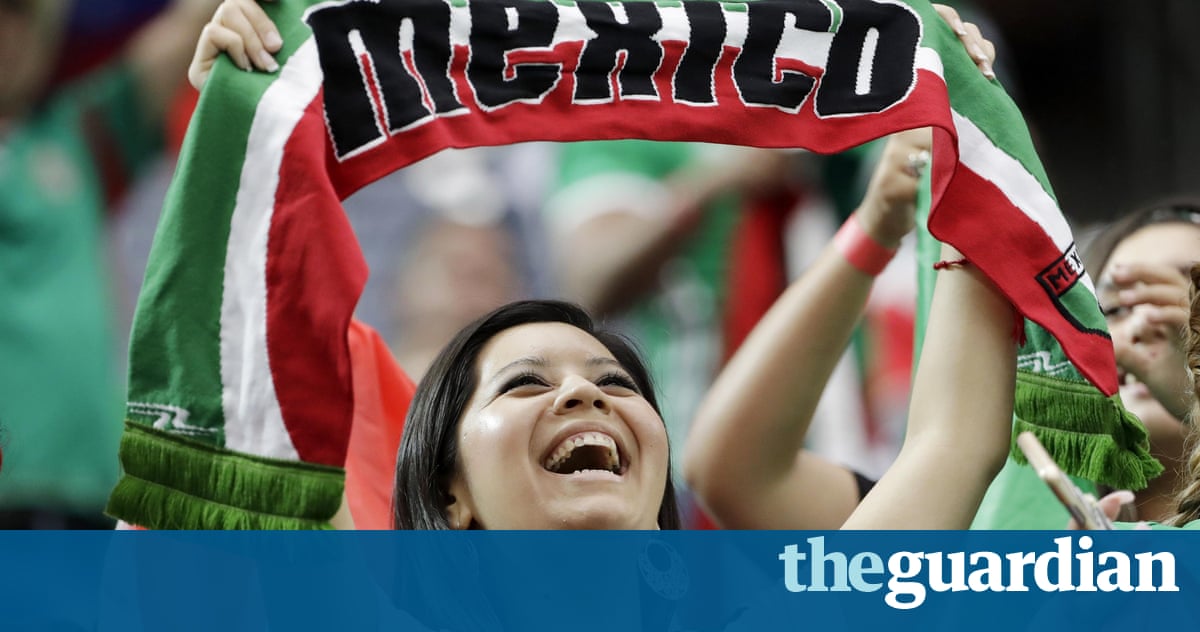 Donald Trump is making a campaign stop in Houston on Friday. He was already in the city on Monday in fright-mask form, courtesy of Sergio Prez, one of several Mexican fans at the teams Copa Amrica match against Venezuela who made their feelings clear about the presumptive Republican presidential nominee.
Trump right now, everybody doesnt like him, Prez said, his voice muffled from behind the rubber mask. He posed for pictures next to a unicorn, a clown and a man holding a placard that said: Trump I brought my birth certificate just in case. #FuckTrump.
Hours before kick-off, supporters gathered to drink beer, listen to music and mingle in the 95F (35C) heat at the fan zone outside NRG Stadium, a smattering of burgundy-clad Venezuelan fans visible amid a canopy of thousands in Mexicos green, like apples in an orchard.
Some Venezuelans brandished placards assailing the countrys president, Nicols Maduro. For a few Mexican fans, denigrating Trump was a jocular expression of pride and national identity. A Trump chinga tu madre (Trump fuck your mother) sign was part of the theatre of going to the match, akin to sporting a lucha libre mask, a tricolour wig or an XXL sombrero.
Read more: www.theguardian.com