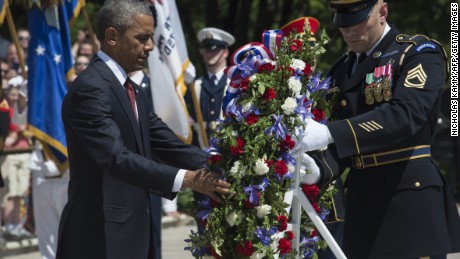 (CNN)Only one holiday honors fallen American veterans, evokes family barbecues and marks the unofficial start of summer.
From weather forecasts to safety hazards and ideas for last-minute plans, here's what to know for Memorial Day 2016:
How to travel
This summer, air travel is expected to draw the most people ever, with 220 million expected to fly. And officials say the security line problem won't ease until at least mid-June.
Now the good news, especially if you're planning a road trip: Expect the lowest gas prices since 2005, AAA spokesman Mark Jenkins said.
"The market remains well supplied, and the relatively lower cost of crude oil should keep summer prices lower than last year," he said.
The weather will likely cooperate
For most of the country, Mother Nature will play nice this weekend.
The only trouble area will be the coastal Southeast. Heavy rain and fierce winds will pummel beaches in the Carolinas, Georgia and northern Florida, CNN meteorologist Dave Hennen said.
"If you're heading to the beach for the holiday weekend, it could be wet and windy (with) dangerous surf conditions," he said.
The rest of the East Coast and part of the Plains and Midwest will likely see scattered storms.
Aside from that, the rest of the country will probably enjoy pleasant seasonal weather.
What to remember
Read more: www.cnn.com