New Zealand reporter Eleanor Ainge Roy describes meeting her countrys prime minister, and why a leaders pregnancy has had such a profound impact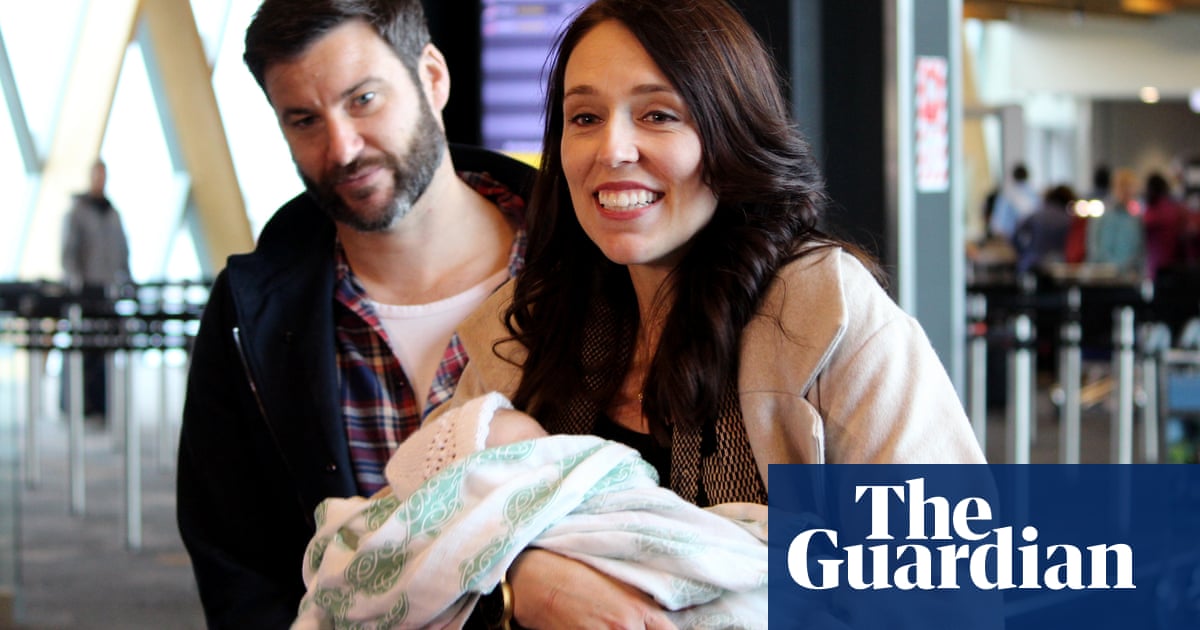 The last time I interviewed Jacinda Ardern, she was in between breastfeeds, had just launched a plastic bag ban, negotiated an end to a strike by nurses and announced a new mental health hospital for acute patients.
But, as usual, the prime minister of New Zealand was warm, frank and engaging. Partner and stay-at-home dad Clarke Gayford wandered the corridors of her parliamentary office, casual and genial, and a security guard quietly did a crossword in the corner.
I first interviewed Ardern three years ago when she was a Labour MP. She already had an air of glamour about her then, but was also known as the earnest, youthful politician whose greatest passion was ending child poverty.
Her future as a potential Labour leader and prime minister had been discussed and dismissed. Ardern had said many times that she did not want the top job – she wanted a family. She had also suffered from anxiety, which she thought precluded her from senior leadership roles.
We talked as she strode between meetings on a Wellington evening in 2016, and then talked again when my piece on child poverty ran: she sent me follow-up information, research and quotes from a debate in parliament. This was a passionate politician. I don't think she has an off-switch when it comes to child poverty.
I have interviewed Ardern three times since she became party leader and prime minister, and she's yet to lose her opposition-style enthusiasm or approachability. If she weren't the prime minister of New Zealand, you could imagine her on a street corner smiling and collecting for the Red Cross. People always ask if the warmth is genuine. It is. But that doesn't mean you should ever ask a stupid question: flint is not far below the surface.
There's no question the 38-year-old is shaking up politics around the globe. Only the second leader ever to give birth while in office, Ardern is introducing a slew of progressive, left-leaning policies through her coalition government at the same time as Donald Trump builds his wall with Mexico, Australia has another leadership putsch to the right, and Britain exits the EU.
When she announced her pregnancy in January of this year, it was a hot, clear summer's day. The press release dropped into my inbox and my stomach twirled with excitement. "No way!" my editor shouted over chat, both of us somewhat dumbstruck. Then the phone started ringing non-stop.
New Zealand has never had a political baby, and there was an immediate sense of intimacy with the infant of our leader. As Ardern said: "New Zealand will help us raise our child." That's not just warm-and-fuzzy rhetoric – New Zealanders immediately started knitting booties and hats, and volunteering for babysitting service. At the pub that night, where I toasted Ardern's pregnancy with friends and colleagues, men and women alike talked about how our leader's baby could change our lives – did this really make it possible to have it all?
After the announcement, a week's flurry of interest followed, but Ardern resolutely got on with the job, and so too, eventually, did the media. I had another sit-down with the PM where she joked about the challenges of shopping for maternity clothes discreetly. Other outlets questioned how she'd juggle her multiple responsibilities; some wondered if she really could.
Read more: www.theguardian.com