Immigration a main cause for marchers concern as at least nine were arrested Sunday in Seattle, while hundreds protested in downtown Los Angeles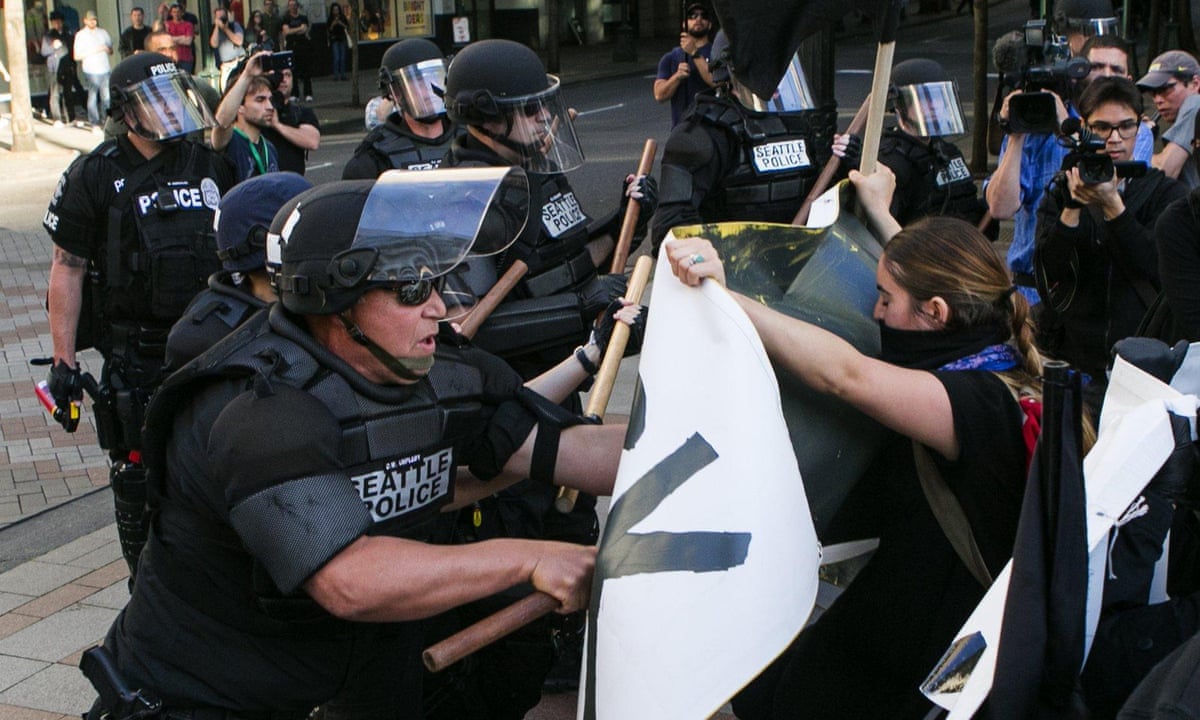 Seattle police used pepper spray to disperse black-clad anti-capitalist protesters authorities say threw rocks, flares, bricks and Molotov cocktails at officers during a rowdy May Day gathering.
At least nine people were arrested Sunday evening. Authorities said five officers were hurt, none seriously.
The clashes in Seattle followed a peaceful march in the city earlier in the day by advocates for workers and immigrants, just one of several events in cities nationwide Sunday to call for better wages for workers, an end to deportations and support for an Obama administration plan to give work permits to immigrants in the country illegally whose children are American citizens.
In Los Angeles hundreds of May Day marchers took to the streets chanting slogans and carrying signs and at least one Donald Trump piata.
We want them to hear our voices, to know that we are here and that we want a better life, with jobs, said Norberto Guiterrez, a 46-year-old immigrant from Mexico who joined families, union members and students who marched through downtown.
Demonstrators repeatedly called out Trump for his remarks about immigrants, workers and women. The leading Republican presidential contender has called for a wall on the border with Mexico and chided Democratic hopeful Hillary Clinton for playing the so-called woman card.
In addition to fighting for workers rights, we are fighting for our dignity this time around, our self-respect, said Jorge-Mario Cabrera, a spokesman for the Coalition for Humane Immigrant Rights of Los Angeles.
Read more: www.theguardian.com