Bodies discovered of 12 west Africans human rights groups say were killed under orders of former president Yahya Jammeh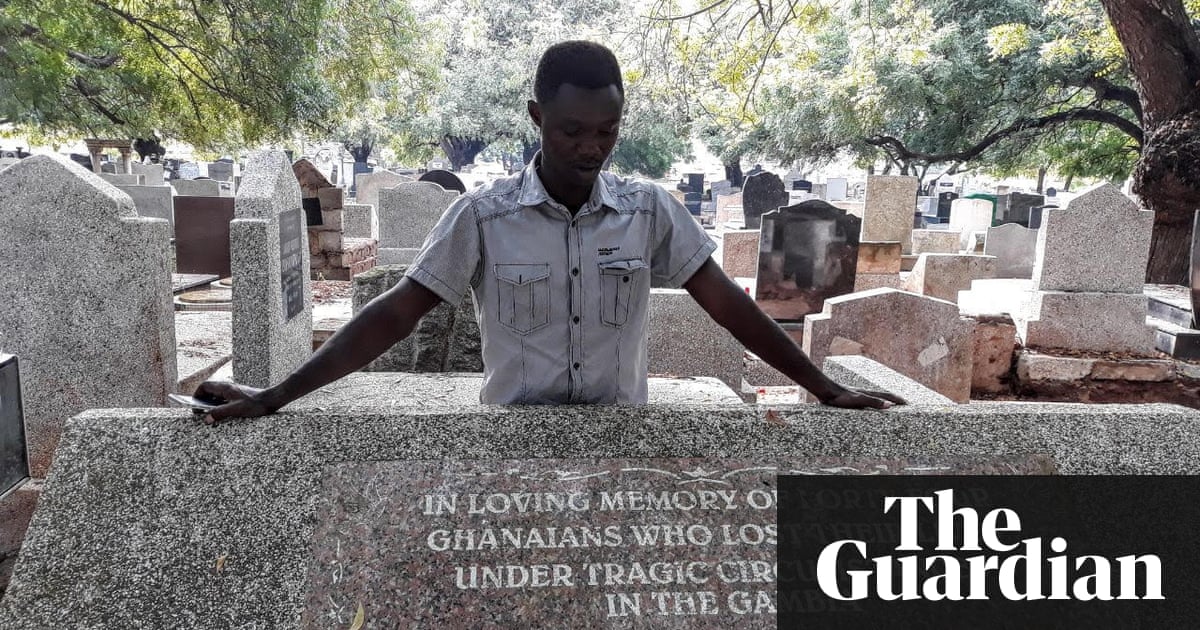 A mass tomb containing the bodies of 12 west Africans allegedly killed during a paramilitary force controlled by the former chairman Yahya Jammeh has been identified near the Gambian capital, Banjul.
The " Junglers", a notorious hit squad that answered merely to Jammeh, executed 54 people who were trying to make their way to Spain by sea in 2005, suspecting them of being mercenaries trying to overthrow the government, according to human rights groups that interviewed 30 Gambian officials.
The only survivor of the carnage told the Guardian that he and his friends were arrested at sea and tortured before being driven to a forest, where they were killed.
" Once we entered the navy boat, the torture started ," said Martin Kyere, who is from Ghana." When we landed in Banjul, we observed a lot of military men waiting on the shore, armed with handguns and cutlasses ."
He said that on the way to the forest, when a fellow captive complained that he was in pain, one of the military men lunged at him with his cutlass." His arm virtually fell out of his body ," Kyere said." All of us were tied by our hands. I succeeded in untying myself and fled ."
Just before he jumped off, his friends whispered to him, asking him to find their families if he made it back to Ghana, and tell them what had happened. As he operated, behind him he heard the others crying," Fucking – god, help us !" Then he heard gunshots.
Over the course of a week, near Banjul as well as Jammeh's home township of Kanilai, the Junglers killed all 54 people, according to the human rights groups. Most of their own bodies have never been found.
For this crime Human Rights Watch and Trial International are building a instance to prosecute Jammeh, who remains in exile in Equatorial Guinea after losing the 2016 election. He initially confessed victory, then changed his mind and holed himself up in the presidential palace, before ultimately being persuaded to leave, taking with him a fleet of luxury cars.
A former military officer who in 1994 resulted the overthrow of a democratically elected government, Jammeh presided over a brutal regime were characterized by allegations of human rights violations, including claims of extrajudicial killings and torture.
The Gambia is preparing to launch a truth, reconciliation and reparations commission to examine crimes committed between 1994 and 2017, but with its justice system being radically reformed and very little money, it is unlikely that the small west African country would be able to prosecute Jammeh even if it could secure his extradition.
So Human Rights Watch and Trial International are seeking other options.
" We're looking for the Ghanaian government to extradite him to Ghana to try him for this crime ," said Reed Brody, counsel at Human Rights Watch.
A senior police source who did not want to be named told the Guardian that he saw some of the victims at the police station that day in July 2005.
Read more: www.theguardian.com