When she was banned from tennis, her career looked over. She talks frankly about how she came back fighting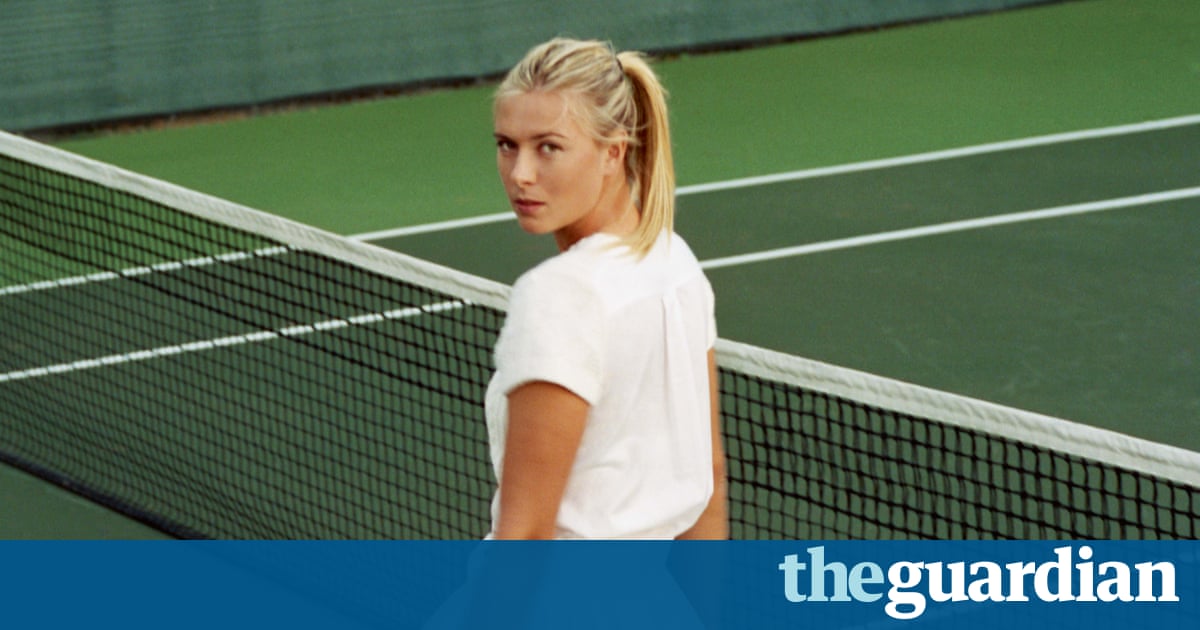 We are back where it all began: 5500 34th Street West, Bradenton, Florida. This is where six-year-old Masha Sharapova and her father Yuri turned up 24 years ago, begging to be given a chance at the tennis club for rich kids run by the legendary coach Nick Bollettieri.
You can still smell the privilege. A security man at the imposing gates looks at my two carrier bags and assumes I'm homeless: "Excuse me, what are you doing here?" I tell him I'm here to interview Sharapova. He looks me up and down with thinly disguised contempt, and asks if I can move away from the entrance. "Or at least hide your bags. The first thing our guests can see as they drive in is your bags." I begin to see how alien this must have felt for the Sharapovas, who arrived in America armed with only $700 and a dream.
How times change. After winning a career grand slam (all four major titles: Wimbledon, and the US, Australian and French Opens, the latter twice), 11 consecutive years as the highest paid female athlete on the planet with total earnings estimated by Forbes at $285m, Sharapova is back at the IMG Academy, training for the US Open, her first major tournament since she was banned in March 2016 for taking the controlled drug meldonium.
Appropriately enough, we meet in the boardroom; Sharapova is as famous for her business sense as for her tennis. She bounds into the room in her training gear: fresh-faced, no makeup, alert, looking and sounding like an all-American girl. The most surprising thing is her size. Sharapova is 6ft 2in, arms and legs like tentacles, broad shoulders, massive hands. On screen (and despite the ferocity of those famous on-court grunts), she can appear slight and underpowered against her great rival Serena Williams; but in her own way, she is every bit as imposing.
"I love this place," she says of the academy. "It's my home base. This is where I came on my second day in America." She smiles. "I can only do two weeks, though, then I start losing my mind. It's really quiet and there is not much going on – which is great for training."
As you might expect of somebody who likes a lot going on, Sharapova has not wasted her time away from the court. She took a class at Harvard Business School in global strategic management, spent 10 days in London studying leadership, interned at an advertising agency and spent a week shadowing the commissioner of the National Basketball Association, Adam Silver. She has also written her autobiography, Unstoppable, a fascinating and well-written (with the help of Vanity Fair journalist Rich Cohen) insight into her struggles, triumphs, obsession with Williams, Russian pessimism and the roots of that famous haughtiness.
What makes the book so unusual, and true to Sharapova, is that she makes little attempt to endear herself to the reader. I tell her I like the fact that she admits she never wants to befriend fellow players; she regards it as fake when they are rivals. "Right," she says. "Is that a question?"
The book starts and ends with the 2016 drugs ban: her horror at discovering that she had been taking meldonium for a month after it had become prohibited (in January 2016); and what she regards as her vindication when the court of arbitration for sport ruled last October that she did not use it as a "performance-enhancing product, but for medical reasons". Her ban was reduced from two years to 15 months after the court ruled there was no intent to violate the new regulations: "Under no circumstances, therefore, can the player be considered to be an 'intentional doper'."
Much of Sharapova's memoir is about growth – physically, from the six-year-old who hung from beams to make herself grow, to the gawky teenager, to the powerhouse who became world No 1. (At one point, Sharapova wonders if her height is down to the Chernobyl nuclear disaster: her mother was pregnant with her soon after, and "continued to drink the water and eat the vegetables"; years later, on visits to her grandmother's house nearby, she was "amazed by the huge forest mushrooms. Everyone said it was caused by radiation, which makes you wonder.")
But she is even more interested in other forms of growth, which is what she wants to talk about now. "When you don't feel you're on top of the world, how are you going to make yourself grow? Who are you going to surround yourself with who will make you feel better and stronger? When you're at the top, you feel pretty good."
So who has she surrounded herself with since the ban? "The same people I've had throughout my whole career. I've been really fortunate. There are not many who have come and gone in my life."
Read more: www.theguardian.com