Maria Sharapova announced at a press conference that she failed a drug test at this years Australian Open and expects to face a punishment from the ITF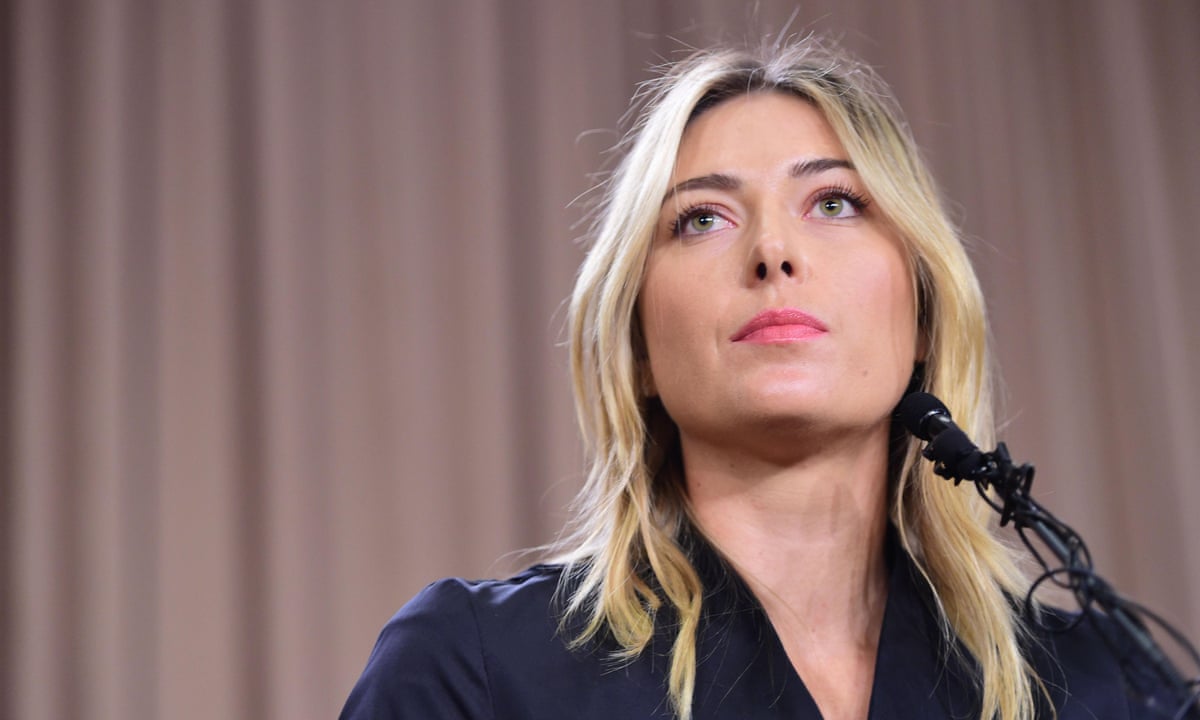 Maria Sharapova announced at a press conference on Monday evening that she failed a drug test at this years Australian Open and expects to face a punishment from the ITF. She said the substance is called meldonium.
I have to take full responsibility for it, its my body and I have to be responsible for what I put in my body, she said.
The Russian said the substance was legal in tennis until 1 January. It was something she has been taking for years and it was prescribed by a doctor in 2006 after she had irregular heartbeat and other health conditions including the early signs of diabetes.
She also said the substance was not performance-enhancing for her and she had no idea it was banned until she received a letter from the ITF. It was not for recovery for the many injuries that have hampered her throughout her career.
Despite her injuries, Sharapova has become one of the most popular womens players of all time. Her model-like looks have earned her countless endorsements that pay her a reported $22M a year. She has relationships with Evian, Head, Nike, Porsche and Tag Heuer. Her commercials are constantly on television in the US and it is common to see photo ads featuring her in both sports and fashion magazines.
Unlike many tennis stars, Sharapova did not grow up wealthy. In fact, she might never have become a tennis star at all had Martina Navratilova not spotted the six-year-old Sharapova at a tournament in the Russian city of Sochi and urged her to train in the US with the famed tennis coach Nick Bollettieri.
She moved to Florida with her father, Yuri, and quickly became a young star under Bollettieris instruction. She burst on the international scene at 16 when she made the fourth round of Wimbledon. The next year she won four tournaments, including Wimbledon her first Grand Slam. At 6ft 2in tall and with a powerful serve she immediately became a sensation. Photographers clamored for pictures and fans appreciated her skill.
A year later she was briefly ranked the worlds No1 player but soon lost it as she began to deal with the first of many injuries that would affect her career. She won the US Open in 2006 but fell from the worlds top tier in ensuing years as she tried to overcome a series of shoulder injuries that required surgery twice in two years.
It wasnt until 2011 that her skills returned and she became a force in tennis. In a two-year stretch she made at least the semifinals in six of eight Grand Slam events, winning the first of her two French Open titles. But a collarbone injury in 2013 slowed her again and her career again stalled. There were moments of brilliance, including her win in the 2014 French Open and a runner-up finish at the 2015 Australian Open that helped her get to a No. 2 ranking.
Then came the most recent stretch of forearm and leg injuries that has limited her to only three tournaments in eight months. Her health and the presence of talented rivals, most notably, Serena Williams, kept her from being one of the 10 best players ever. Despite that, she is still currently ranked seventh in the world and will be remembered as one of the 20 best female players.
Read more: www.theguardian.com