The bipartisan public accounts committee says the troubled state fund failed to carry out its duty and must be investigated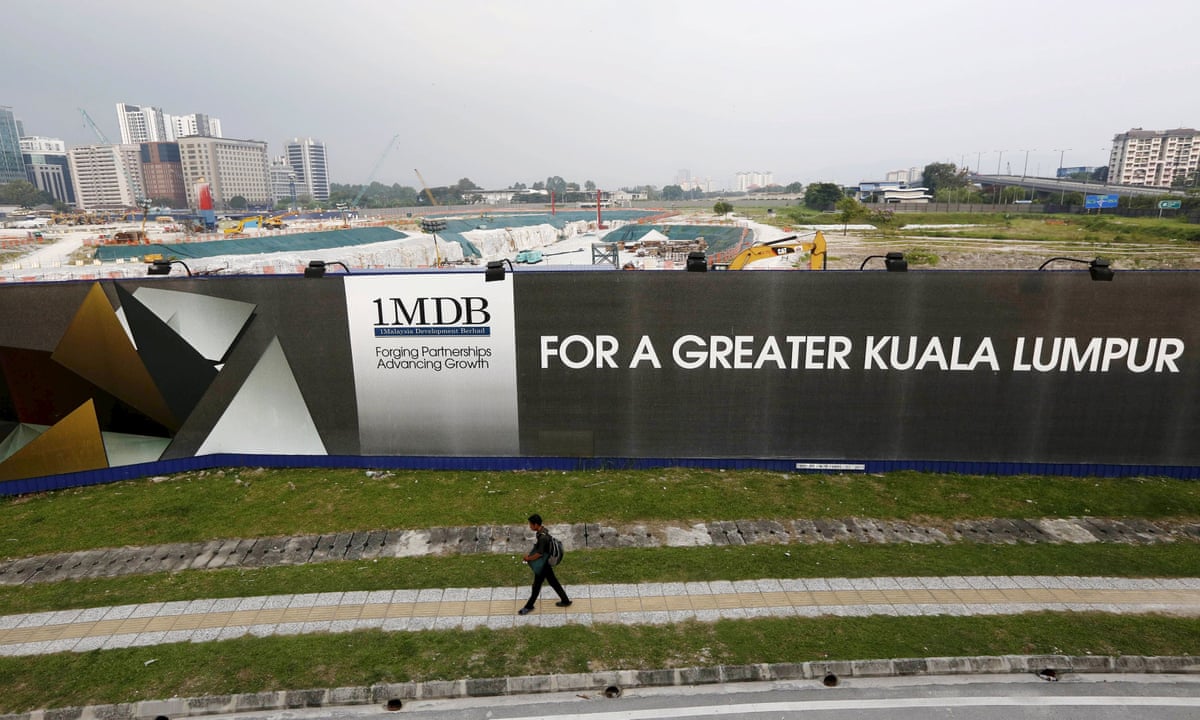 Malaysias scandal-plagued development fund 1MDB failed to carry out its responsibilities and its former chief must be further investigated, MPs have found.
The parliaments public accounts committee (PAC), which tabled the much delayed report on Thursday, said it found the financing and performance of 1MDB unsatisfactory.
It called for the advisory board of the fund chaired by prime minister Najib Razak to be abolished and any reference to the prime minister be changed to finance minister in the companys memorandum and articles of association.
This is one of the final reports on investigations into alleged mismanagement at 1MDB, and a financial scandal surrounding Najib.
The committee said former 1MDB boss Shahrol Azral Ibrahim Halmi has to take responsibility.
As such, enforcement agencies are asked to investigate Shahrol Azral Ibrahim Halmi and anyone else related, according to a summary of the report. The full report was not immediately available to Reuters.
Shortly after it was released, opposition leader Tony Pua, who sat on the committee, told a news conference that the report vindicated critics of 1MDB. It confirms gross mismanagement and wanton neglect of all principles of good governance and accountability at the fund, he said.
I think at the very least (Najib) should be held ministerially culpable. Anything else we dont know, as we dont have the overseas bank statements of 1MDB, said Pua, an MP with the Democratic Action Party (DAP).
Najib was not named directly in the report.
Pua lamented the failure to get crucial information on 1MDBs foreign banking transactions, which are the subject of money-laundering and fraud investigations in the United States, Switzerland, Luxembourg and Singapore. The 1MDB fund has denied those allegations.
Concern over 1MDB began after its debt rose from 5bn ringgit in 2009 to 42bn ringgit ($10.77 billion) by 2014, the report said. The fund sold its land and power assets last year as part of a restructuring plan to pare down its debt pile.
The committee began its probe into 1MDB last May. The committees work stalled in July when its chairman, Nur Jazlan Mohamed, stepped down after being appointed deputy home minister.
Pua said many other shocking misdeeds and transgressions were disclosed in the report which would provide sufficient damning evidence to indict not only the entire top management, but also the entire Board of Directors.
An interim report by the auditor-general last year found nothing suspicious after vetting the funds accounts. Malaysias attorney-general rejected a call by the central bank to initiate criminal proceedings against 1MDB.
The Wall Street Journal, citing documents from international probes, reported that investigators believe nearly $1bn moved through state agencies, banks and companies linked to 1MDB before eventually finding its way into Najibs personal accounts.
The 1MDB fund has denied that any of its funds went to the prime minister. The attorney-general cleared Najib in January of any corruption or criminal offences, saying the $681 million was a gift from a member of Saudi Arabias royal family and that most of it was returned.
The scandal has rocked Najibs government as public outrage over the alleged mismanagement and corruption grows. The scandal has fueled a sense of crisis in a country under economic strain from slumping oil prices and a prolonged slide in its currency last year.
Najib has consistently denied any wrongdoing and said he never took any money for personal gain.
Read more: www.theguardian.com