In New York Times editorial, first female secretary of state says her remarks at a Hillary Clinton campaign event came at the wrong time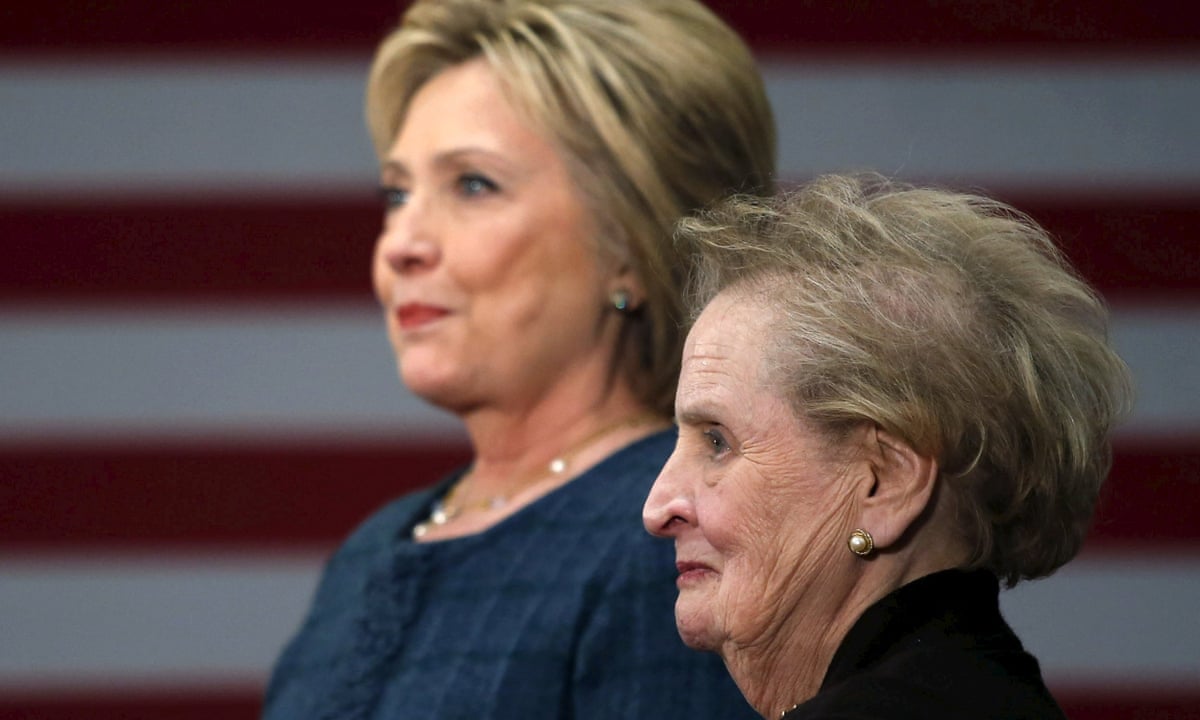 The first female secretary of state, Madeleine Albright, has said she did not mean to tell a large number of women to go to hell at a Hillary Clinton campaign event last week.
At the New Hampshire event, Albright deployed a rhetorical flourish she has used thousands of times before, saying: Theres a special place in hell for women who dont help each other.
Albrights comment was seen, however, as a condemnation of women who do not support Clintons run for the Democratic nomination. In New Hampshire, Clinton was soundly beaten by Senator Bernie Sanders.
I absolutely believe what I said, that women should help one another, but this was the wrong context and the wrong time to use that line, Albright wrote in a New York Times editorial published on Friday.
Albright began the column by saying that because of her career as a diplomat, one might assume I know better than to tell a large number of women to go to hell. But she admitted that is essentially what I did in New Hampshire.
Albright said the comment was not meant as an argument for women to support a candidate on lines of gender alone, but added that she understood why it was seen as a condemnation of people who do not support Clinton.
In the Iowa caucus and New Hampshire primary, many younger women supported Sanders.
Albright went on to explain how, despite significant progress for womens rights, the young women she meets today are still fighting for gender equality.
What concerns me is that if we do not pay careful attention to this history, the gains we have fought so hard for could be lost, and we could move backward, she said.
Albright said it would be easier to obtain gender equality with a female president and that Clinton is a viable female presidential candidate.
She said that while voters will make their decision on issues that are not just related to gender, she is concerned by the tone of the debate about the many problems that specifically affect women.
We cannot be complacent, and we cannot forget the hard work it took us to get to where we are, Albright said.
Albright spoke at the New Hampshire event one day after the feminist writer Gloria Steinem seemed to imply that young women support Sanders because they want to be close to boys.
Together, these comments seemed to divide the feminism of today from the feminism of previous decades.
Steinem quickly apologized for her comments and clarified that she had not meant to imply that young women arent serious in their politics.
Albright specifically addressed younger women in her editorial.
I would argue that because of what is at stake, this is exactly the time to have a conversation about how to preserve what women have gained, including the right to make our own choices, and how to move forward together, Albright said.
I would welcome an informed dialogue that crosses generations. We have much to learn from one another.
Read more: www.theguardian.com