President recognises protesters demands but vowed to still liberalise the economy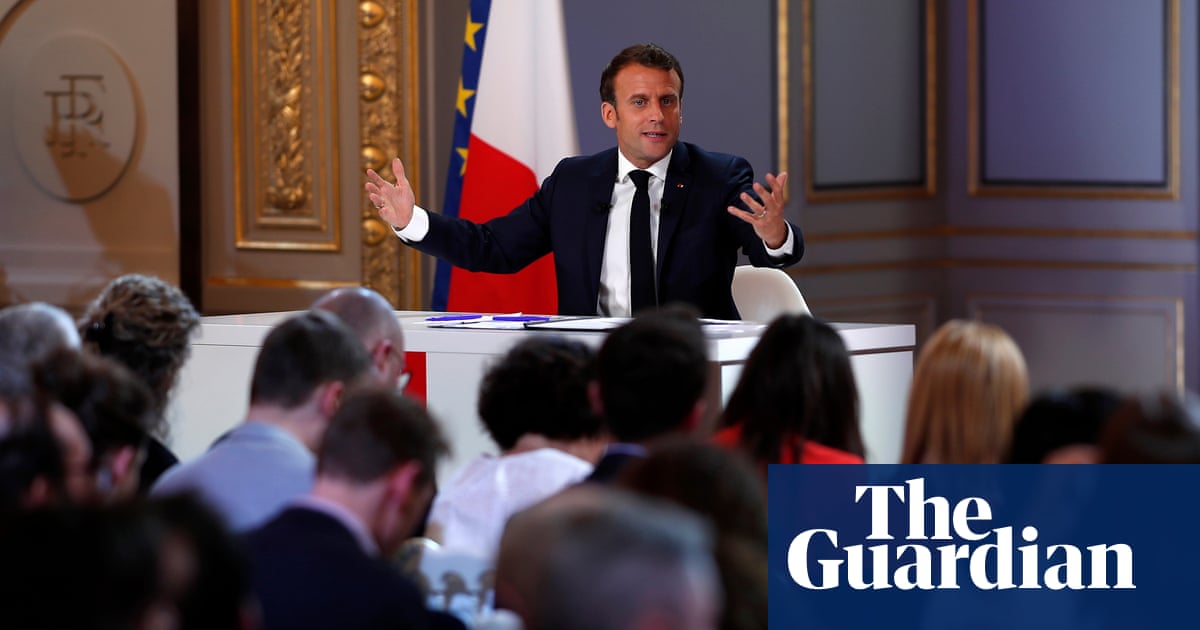 Emmanuel Macron has vowed to make his style of politics more "humane", but insisted he would press on with his project to liberalise the French economy and overhaul its welfare state despite five months of demonstrations by gilets jaunes (yellow vest) anti-government protesters.
In his first press conference in two years as president, Macron promised €5bn (£4.3bn) worth of cuts to income tax for lower and average earners as well as pension rises for the poorest and vowed no more schools or hospitals would be closed during his presidency, as he responded to protests.
The centrist politician conceded that he needed to inject more "humanity" into his style of governance but insisted he would not make changes to his pro-business programme, despite the ongoing anti-government Saturday protests by gilets jaunes, which resulted in sporadic rioting and arson in Paris and other cities.
Macron said he recognised the protesters' "just demands" and "anger and impatience for change" and their feeling of not being taken into account by the "elites", including the presidency, but public order must now be restored. He said although he respected the demonstrators who gathered at the start of the movement in November, he said it had "transformed progressively" and been marred by episodes of antisemitic violence, homophobia and rioting.
He said he stood by his project to liberalise the French economy, defending his controversial cuts to its wealth tax, which protestors sought to overturn. He said France was unique in Europe in not having dealt with its structural problem of mass unemployment so he would not go back on his planned "transformation" of the country.
He said: "I asked myself: 'Should we stop everything that was done over the past two years? Did we take a wrong turn?' I believe quite the opposite."
Read more: www.theguardian.com