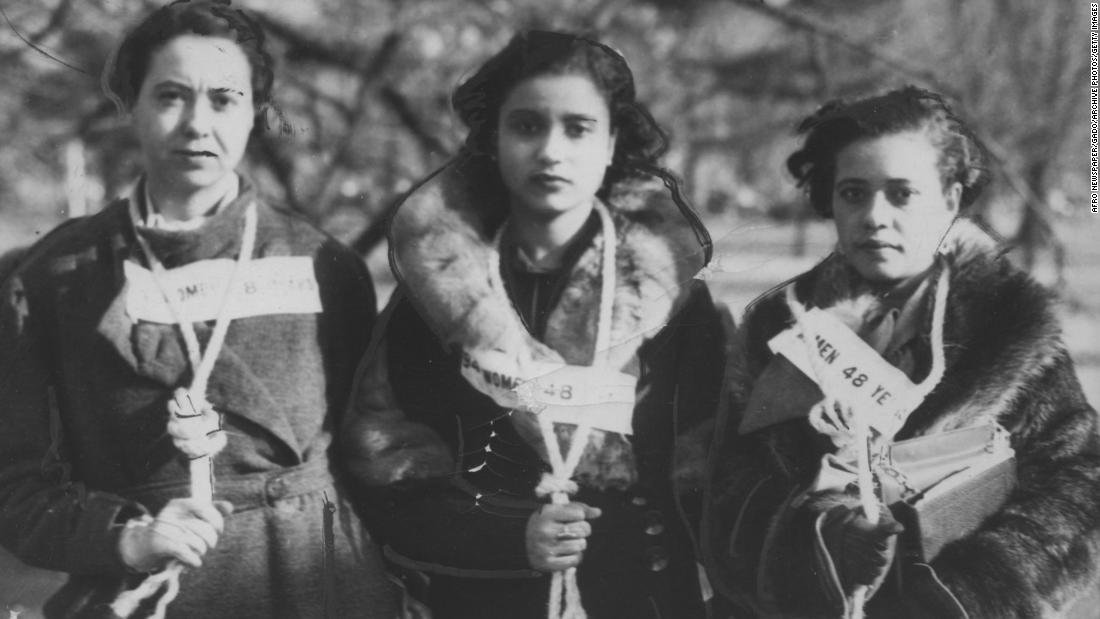 (CNN)The tweet, as his supporters have always proclaimed, spoke for itself:
With that, President Donald Trump
compared the impeachment inquiry
— a process laid out in the US Constitution — to the violent, hate-driven murders of black people that stain America's history books.
The comparison quickly
evoked a bipartisan backlash
. Among those slamming Trump's word choice were Democratic presidential candidate Joe Biden, who on Tuesday tweeted an apology for
invoking the same term
in 1998 while discussing then-President Bill Clinton's impeachment.
Step outside the politics for a moment.
The act of lynching was, and remains, a horrific reality.
The violence and horror of lynchings in the United States cannot be overstated.
In our country's not-so-distant history, thousands of Americans — most of them black — were hanged, shot or dragged to death behind a vehicle.
Some were burned alive.
Even as research varies on the time frame and location of recorded lynchings, it's widely accepted that lynchings were not random crimes but almost always involved a hateful, violent mob acting outside the law against a single person.
"They were transgressing the idea that black people should always be deferential to white men," Ramey said.
Killings often were based on false evidence
Accusations made against black people were often based on false evidence, though.
Fourteen-year-old Emmett Till, as one vivid example, was lynched in Mississippi after a white woman claimed he made a pass at her.
Stunningly, the violence against Till's memory continues. A memorial sign in Mississippi marking his death has been repeatedly riddled with bullet holes and is now covered
with bulletproof glass
.
Of black lynching victims between 1880 and 1930, almost 25% were accused of sexual assault and nearly 30% were accused of murder, according
to research cited by the Equal Justice Initiative, or EJI
, which in 2018 opened the National Memorial for Peace and Justice, a monument to lynching victims in Montgomery, Alabama.
Hundreds more were lynched based on accusations of robbery, arson, simple assault and vagrancy, the report states; the crimes would not typically have resulted in a death sentence. The claims were often fueled by racist stereotypes of black men as "dangerous, violent and uncontrollable sexual aggressors."
"It's very obvious that these (cases) were cover stories for ulterior motives," Ramey said, adding that jealousy or vengeance often fueled lynch mobs' motives.
The first well-publicized lynching, for example, followed a false story about a planned slave uprising. It resulted in the hangings in 1835 of several enslaved black people and two white men, according to
the EJI's report
.
That event served as a milestone to mark the start of a spike in lynchings, particularly in the South.
They became a public spectacle
Between 1830 and 1860, at least 400 enslaved black people and 130 white people died at the hands of Southern mobs, and the number grew along with suspicions of slave uprisings, the EJI reported.
Public spectacle lynchings also grew more frequent. Large crowds of white people would watch as black victims were tortured, mutilated or burned at the stake, according to the EJI.
Through the 1920s, public lynchings were "literally part of society," Ramey told CNN.
"These were events that would often be delayed for a few hours so people could come and watch," he said. Train companies were known to run more trains on days of lynchings to ferry in residents of outlying communities, Ramey continued.
Between 1877 and 1950, more than 4,000black people were lynched in the United States, the EJI found.
By another measure, black people accounted for about 73% of those lynched between 1882 and 1968,
according to the NAACP.
"Through lynching, Southern white communities asserted their racial dominance over the region's political and economic resources — a dominance first achieved through slavery would now be restored through blood and terror," the EJI report states.
Co-opting the term is frowned upon
Opponents of the nation's first anti-lynching laws accused civil rights advocates of
"lynching the Constitution
." Justice Clarence Thomas famously decried his Supreme Court confirmation process as a "
high-tech lynching
." And of course, Trump used the term to slam the impeachment process.
Sen. Lindsey Graham defended the President's word choice, saying it doesn't imply racist intent.
"African Americans have (been) lynched, other people have been lynched throughout history," he said Tuesday. "What does lynching mean? That a mob grabs you, they don't give you a chance to defend yourself, they don't tell you what happened to you, they just destroy you. That's exactly what's going on in the United States House of Representatives right now."
But other Republicans wouldn't stand for it.
"I don't agree with that language. It's pretty simple," House GOP leader Kevin McCarthy said.
"Given the history in our country, I would not compare this to a lynching," Senate Majority Leader Mitch McConnell said. "That was an unfortunate choice of words."
"Claiming the identity of a lynching victim is an outrageous distraction from and diminishment of the suffering of the many thousands who died at the hands of bloodthirsty mobs — spurred, in many cases, by the racial demagogues of that day," he states. "We honor their memory by saying their names; we debase their brutal, shameful treatment by claiming to be them to glibly score rhetorical points."
Correction: This story has been updated to correctly state when Biden apologized for using the term "lynching"
Read more: www.cnn.com