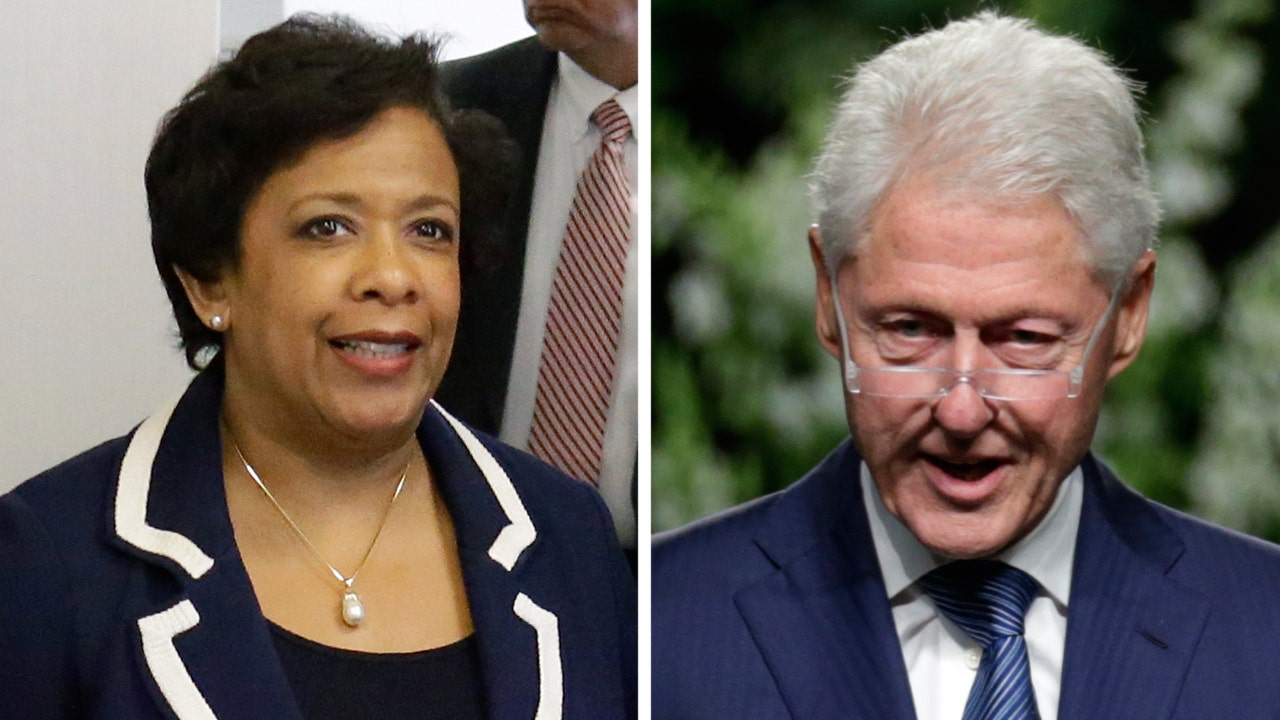 Attorney General Loretta Lynch took bipartisan heat Thursday after it was revealed she held a meeting earlier this week with former President Bill Clinton, amid the FBIs investigation into Hillary Clintons email use as secretary of state.
Presumptive Republican presidential nominee Donald Trump, in an interview with Fox News Sean Hannity airing at 10 p.m. ET on Thursday, said he was flabbergasted by the meeting.
When I first heard that yesterday afternoon, I actually thought they were joking. … I said no way, it's just no way that's going to happen, he said. And, it happened. I am just, I'm flabbergasted by it. I think it's amazing, I've never seen anything like that before.
Democratic Delaware Sen. Chris Coons, a Clinton supporter, said Thursday Lynch should have steered clear. He told CNN the meeting sends the wrong signal.
Lynch, though, told reporters the discussion at a Phoenix airport on Tuesday did not involve the FBI investigation. She said the meeting in which the two talked a great deal about his grandchildren and their travels — was unplanned and happened while the former president was waiting to depart and walked over to the attorney general's plane after she landed there.
There was no discussion of any matter pending before the department or any matter pending before any other body. There was no discussion of Benghazi, no discussion of the State Department emails, by way of example, she said.
The exchange comes as the FBI is investigating the potential mishandling of sensitive information that passed through the server Clinton, the presumptive Democratic presidential nominee, used for personal and government correspondence as secretary of state.
Republicans have called for an independent prosecutor, saying the Justice Department under a Democratic president should not be investigating a Democratic presidential candidate.
Lynch, in a later meeting with reporters in Los Angeles, deflected questions about whether the meeting was appropriate — or created an appearance of impropriety — given the investigation. She noted that the investigation is being conducted by career investigators and agents "who always follow facts and the law."
Senate Minority Leader Harry Reid, asked about the meeting, on Thursday defended the attorney general's actions, saying no one can question Lynch's ethics.
But David Axelrod, a former adviser to President Obama, said on Twitter that he takes Lynch and the ex-president "at their word that their convo in Phoenix didn't touch on probe. But foolish to create such optics."
Hillary Clinton has not been interviewed by the FBI, but the Justice Department's yearlong probe into the email server appears to be nearing a conclusion. Clinton has said that her decision to rely on a private server was a mistake but that other secretaries of state had also used personal email addresses.
The matter was referred for investigation last July by the inspectors general for the State Department and intelligence community following the discovery of emails that they said contained classified information.
Fox News Matthew Dean, Dan Gallo, Kara Rowland and The Associated Press contributed to this report.
Read more: www.foxnews.com