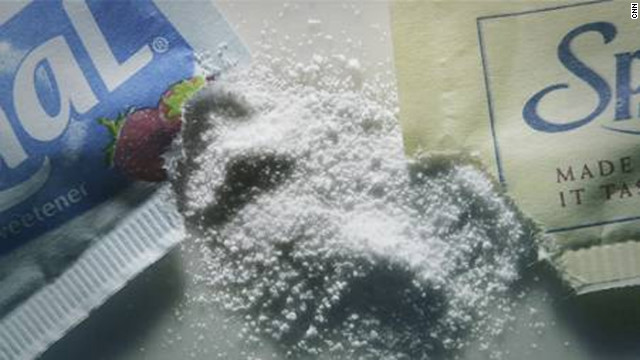 (CNN)Americans are scarfing down more and more low-calorie sweeteners, and researchers are raising some concerns.
"We were somewhat surprised," said Allison Sylvetsky, assistant professor at the Milken Institute School of Public Health at George Washington University, who was lead author of the study.
"While we anticipated an increase, the magnitude of the increase was much larger than we had anticipated, particularly in kids," she said. "It is not surprising that low-calorie sweetener consumption continues to increase, though. … There has been a lot of pressure put on the food and beverage industry to reformulate, which has led to more lower-sugar, low-calorie sweetener containing products appearing on the market."
Though low-calorie sweeteners are believed to be safe in terms of toxicology, "what is less clear is how low-calorie sweeteners may influence appetite, weight management and risk of chronic diseases such as diabetes," Sylvetsky said.
"There is tremendous public health significance in investigating whether low-calorie sweeteners are helpful or harmful for weight management and chronic disease prevention," she said. "This is particularly important to study in children, as early life exposure may influence future taste preferences and dietary patterns."
Uelmen, of the American Diabetes Association, agrees.
"I would love to see more research on the effect of low-calorie sweeteners, in children especially and also adults," she said. "There is a lot of skepticism in the public around diet drinks and these sweeteners; however, there is also a lot of demand and need for options."
Read more: www.cnn.com