In November 2012, Salvador Alvarenga ran fishing off the coast of Mexico. Two days later, a blizzard make and he made a desperate SOS. It was the last anyone heard from him for 438 days. This is his story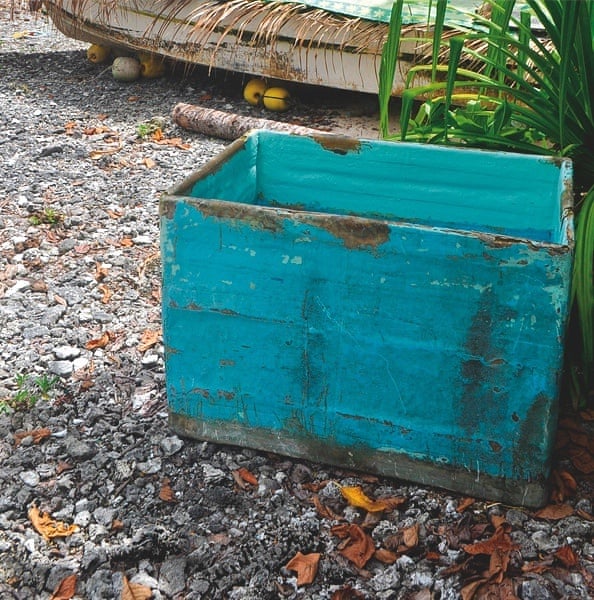 As they motored across the lagoon in the Marshall Islands, deep in the middle of the Pacific Ocean, the policemen stared at the specimen laid out on the deck before them. There was no conceal the fact that this man had been at sea for a considerable hour. His hair was matted upwards like a shrub. His beard curled out in wild disarray. His ankles were swollen, his wrists tiny; he could scarcely stroll. He refused to stimulate eye contact and often hid his face.
Salvador Alvarenga, a 36 -year-old fisherman from El Salvador, had left the coast of Mexico in a small boat with a young crewmate 14 months earlier. Now he was being taken to Ebon Atoll, the southernmost tip-off of the Marshall Islands, and the closest town to where he had washed ashore. He was 6,700 miles from the place he had set out from. He had floated for 438 days.
Floating across the Pacific Ocean, watching the moons light ebb and flow for over a year, Alvarenga had combated loneliness, depression and bouts of suicidal reasoning. But surviving in a vibrant world of wild animals, vivid hallucinations and extreme solitude did little to prepare him given the fact that he was about to become an international celebrity and an object of curiosity.
Days later, Alvarenga faced the worlds press. Garmented in a baggy brown sweatshirt that disguised his reedy torso, he disembarked from a police boat slowly but unaided. Expecting a gaunt and bedridden victim, a rippling of incredulity went through the crowd. Alvarenga cracked a quick smile and waved to the cameras. Several commentators noted a similarity to the Tom Hanks character in the movie Cast Away. The photo of the bearded fisherman shuffling ashore ran viral. Briefly, Alvarenga became a household name.
Who survives 14 months at sea? Only a Hollywood screenwriter could write a tale in which such a journey objective happily. I was sceptical, but as a Guardian reporter in the region, I began to investigate. It turned out there were dozens of witness who had seen Alvarenga leave shore, who had heard his SOS. When he washed ashore( in the same boat that he had left Mexico on ), thousands of miles away, he was steadfast in his rejection of interviews even posting a note on his hospital doorway imploring the press to disappear.
Later, I would sit with Alvarenga for many hours, back at his home in El Salvador, as he described in detail the brutal realities of living at sea for more than a year. Over the course of more than 40 interviews, he described his extraordinary survival at sea. This is his story.
***
On 18 November 2012, a day after being ambushed at sea by a massive blizzard, Alvarenga was trying to ignore the growing pond of seawater sloshing at his feet. An inexperienced navigator might have panicked, started baling and been distracted from his primary undertaking: aligning the boat with the waves. He was a veteran captain and knew that he needed to regain the initiative. Together with his inexperienced crewmate, Ezequiel CA3rdoba, he was 50 miles out at sea, slowly negotiating a route back to shore.
The spray and crashing waves dumped hundreds of gallons of seawater into the boat, threatening to sink or flip them. While Alvarenga steered, CA3rdoba was madly tossing water back into the ocean, pausing only momentarily to permit his shoulder muscles to recover.
Alvarengas boat, at 25 feet, was as long as two pick-up trucks and as broad as one. With no raised structure , no glass and no operating sunlights, it was virtually invisible at sea. On the deck, a fibreglass crate the size of a refrigerator was full of fresh fish: tuna, mahimahi and sharks, their catch after a two-day trip. If they could bring it ashore, they would have enough fund to survive for a week.
The boat was loaded with equipment, including 70 gallons of gasoline, 16 gallons of water, 23 kg( 50 lb) of sardines for bait, 700 hookings, miles of line, a harpoon, three knives, three pails for baling, a mobile phone( in a plastic purse to keep it dry ), a GPS tracking device( not waterproof ), a two-way radio( battery half-charged ), several wrenches for the motor and 91 kg( 200 lb) of ice.