No one is saying the rich dont have a huge advantage but this is the season in which the paradox of the superclubs, the flaw of big squads, the dangers of success, have perhaps been exposed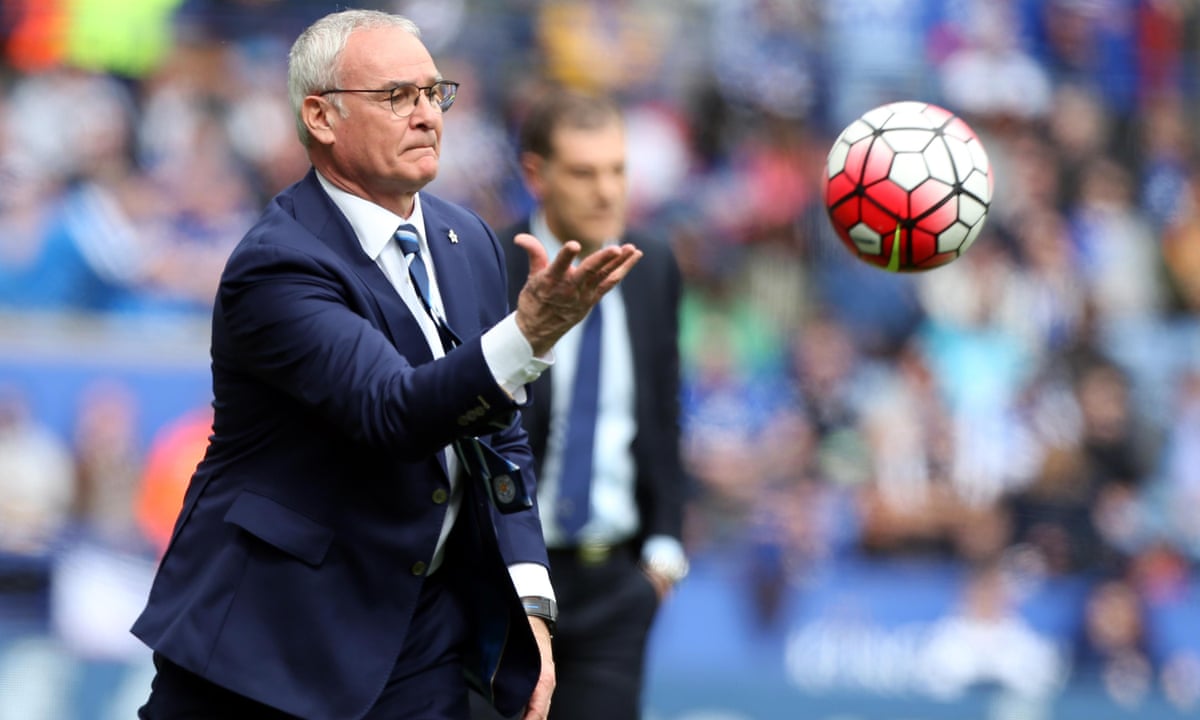 A thought experiment. Lets imagine the rumblings from the elite clubs reach their most extreme conclusion. Lets assume there comes a super league of quasi-franchises playing each other over and over again. There would be some sort of trophy at the end of it, to provide at least a veneer of competition, but really it would be about revenue generation. The sporting aspect would take second place to entertainment. With no relegation, there would be a lack of fear and the game would become increasingly about attack. Goals would bring eyeballs and that, whatever lip service was paid to the charms of silverware, would be the real battle.
With making money the priority, the focus would shift more and more to the individual. An audience is far more likely to download clips of a stylish forward performing his rabonas, sombreros and nutmegs than a well-drilled back four executing the offside trap. Well-coiffeured, chiseled trick merchants are far more marketable than nondescript midfield facilitators. There would be a star and the supporting cast: football would be viewed, even more than it already is, through the prism of Lionel Messi against Cristiano Ronaldo or their future equivalents.
The galcticos would become the rule rather than the exception. No one, at least initially, would worry about Claude Makll figures; they would just keep on gilding the Bentley with layer after layer of gold paint. Perhaps in time there would even come a booming market in Makll types, footballs grubby secret, antiheroes, the destroyers who allow the creators to create; even the most gifted, after all, need to get the ball.
But acknowledging the need for Maklls isnt enough, which was at least one of the reasons Arrigo Sacchi resigned as the technical director of Real Madrid in December 2005. There was no project, he said. It was about exploiting qualities. So, for example, we knew Zidane, Ral and Figo didnt track back, so we had to put a guy in front of the back four who would defend. But thats reactionary football. It doesnt multiply the players qualities exponentially, which actually is the point of tactics: to achieve this multiplying effect on the players abilities.
In my football, the regista the playmaker is whoever had the ball. But if you have Makll, he cant do that. He doesnt have the ideas to do it although, of course, hes great at winning the ball. Its become all about specialists. Is football a collective and harmonious game? Or is it a question of putting X amount of talented players in and balancing them out with Y amount of specialists?
Football focused on individuals is regressive. The greatest teams, the most interesting sides, those who drive football forward Gusztav Sebess Hungary, Rinus Michels Ajax, Sacchis Milan, Pep Guardiolas Barcelona are not about individuals but about the collective, about a system that magnifies the qualities of the individuals within it. Todays football is about managing the characteristics of individuals, Sacchi went on. And thats why you see the proliferation of specialists. The individual has trumped the collective. But its a sign of weakness. Its reactive, not proactive.
He was speaking in 2008, before the explosion of Guardiolas Bara, and specifically addressing the galcticos policy but its fair to suggest the celebrity model still underlies the thinking of many clubs. Transfer that thinking to a super league model and the possibility emerges of a rich elite, playing their complacent, indulgent football, while in the vestiges of domestic competition that remain, a tactical radical, someone who eschews individuals and focuses on the structure, creates a vibrant side from the young and the non-elite. They play a form of football that is better than that practised in the super league better, in this case, meaning cleverer, more efficient, more effective and perhaps, for those who arent in thrall to the sybaritic mummery of tekkers, more aesthetically pleasing. You only hope that if it does happen there remains some mechanism by which the non-super league can still take on the super league clubs.
That paradigm, thankfully, is still some way off but traces of it already exist. For years we have been led in English football to believe there was a top four whose hegemony was so absolute as to be inviolable. This season has shattered those preconceptions and with them many others.
One of the ironies of the wealth distribution of the modern game, one that hints at the super league complacency paradigm, is that by stockpiling talent, the elite undermine not only their rivals but also to an extent themselves. If you have 20 or 25 elite players, all of them will demand regular pitch time. If your wealth means youve agglomerated much of the worlds best talent at your club, youre likely to progress in both cup competitions and in Europe. You might end up playing 60 or more games a season when other teams in the same league are playing 40 to 45.
Those two issues the need to give all squad members pitch-time and the need to rest players conspired to give us rotation. Its a policy that is eminently sensible, essential even for successful sides (as explained on Rafael Bentezs website), but it can undermine the sort of mutual understanding that used to characterise the very best sides.
No one is suggesting a return to the days when Ron Saunders could lead Aston Villa to the title using only 14 players but this season has shown a reversion to a more old-fashioned model. As the customary top four have rotated and flailed from one shambles to another, Leicester and Tottenham have surged on with a regular core of players.
The point can be proved anecdotally: try naming Leicester or Tottenhams first XI; its easy, even with Mauricio Pochettinos habit of switching his full-backs to reduce the physical burden on them. Now try, even with a squad list, to name a first XI for Manchester United in 2012-13; its almost impossible.
The statistics back up the point. Leicester have seven outfield players who have played more than 2,500 minutes in the league this season; no other side have more than five Bournemouth, Swansea and, significantly, Tottenham. Manchester City dont have any.
Sacchis manifesto is idiosyncratic and it would be misleading to suggest Leicester play a brand of football similar to that of Sacchis Milan. But they do show the benefits of an integrated, tight-knit, coherent squad fighting for each other and understanding precisely their roles in the collective.
Claudio Ranieri has made only 25 changes to his starting XI this season. In the Premier League era, the fewest changes made by a champion is the 26 by Manchester United in 1992-93. Leicester will not better that but if they do go on to be champions they will almost certainly take second place, held by Blackburn with 47 in 1994-95 (the final season with a 22-team top division).
Tottenham have made only 53, the third fewest in the league (Bournemouth are second). To place in context how extraordinary those figures are, think of the criticism addressed at Jos Mourinho for exhausting his players last season: he made 86 changes. Before that, the previous champion to make fewer than 100 changes was Mourinho in 2004-05 with 78. United in 2008-09 made 140.
This is a season in which the Tinkerman has made tinkering unfashionable. Its a season in which the paradox of the superclubs, the flaw of big squads, the dangers of success, have perhaps been exposed. No one is saying the rich dont have a huge advantage, no one is saying they wont continue to crush the poor but perhaps, in this age when the advantage of the super-rich has been diminished by the general wealth unleashed by the new TV deals, a well-drilled middle-class club with motivation and mutual understanding has a chance.
Read more: www.theguardian.com