Former police officer went to get knife, which was reportedly recovered by construction worker in late 1990s, framed last month, LA police department said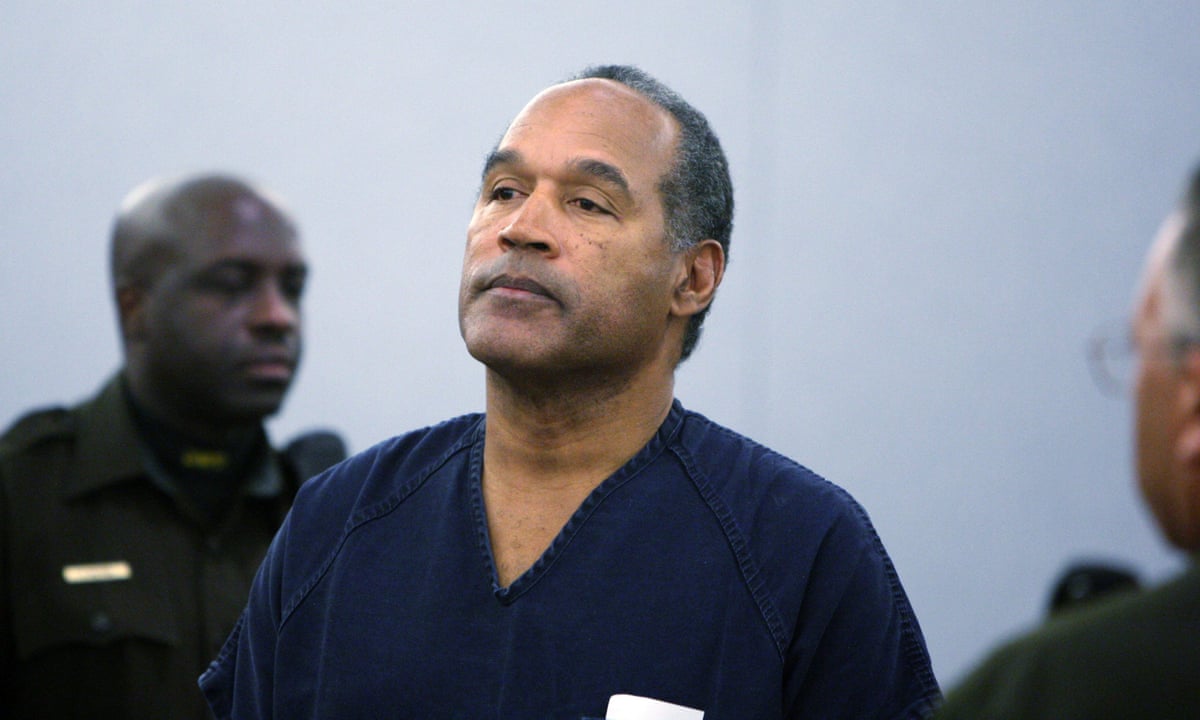 The Los Angeles police department has concluded that a knife reportedly found at the former property of OJ Simpson is not connected to the 1994 murder of his wife.
The police department announced on Friday that the knife, which surfaced last month, was unrelated to the killing of Nicole Simpson and her friend Ronald Goodman.
# LAPD has determined knife has no nexus to Simpson/Goldman murder investigation. The investigation remains open, it tweeted.
The announcement followed weeks of speculation that the blade, described as a small buck knife, might represent a significant break in a case which captivated America two decades ago.
The former football and film star was tried for the murders and acquitted in 1995 after a televised trial which became a flashpoint for race relations.
The LAPD revealed in early March that it was investigating the knife, which is said to have been discovered by a construction worker at the now-demolished house once owned by OJ Simpson, and then handed to a police officer working on a movie set in the late 1990s.
The officer, who is now retired, appears to have kept the knife ever since as a memento. He said he was working off duty for a film crew across the road from Simpsons former Rockingham property when he was given the knife by the worker. Simpsons estate was demolished in 1998.
Police obsessed for years over finding the knife used to kill Simpsons ex-wife and Goldman. Detectives are now testing this knife to see where it may have come from, Captain Andrew Neiman said, and the inquiry is still in its early stages.
Neiman told a press conference last month that the knife had been sent to the LAPDs laboratory to be tested for forensic evidence including bodily fluids, hair samples and DNA.
Simpson is currently serving a 33-year prison sentence at the Lovelock correctional centre in Nevada for a 2007 armed robbery in Las Vegas. He was granted limited parole in July 2013, and is currently set to be released in 2017.
The existence of the knife was first reported by celebrity news website TMZ, which reported that it came to light after the retired officer wanted to get it framed.
Although acquitted in the criminal trial, which attracted an estimated 100 million viewers, Simpson was later found liable for the deaths in a civil suit.
Read more: www.theguardian.com