Apparently, that didn't sit too well with Thompson, who has yet to publicly address the scandal. In a sneak peek of Kim's appearance on "Live with Kelly and Ryan" airing on Friday, she revealed the consequence of speaking out against the NBA player.
"The last time I went on TV and I answered some questions about her and I got blocked on social media," Kim said. "And not from Khloe."
"It's a really sad situation all over," Kim said in April. "I kind of made this rule with my brother. If there's a baby involved, I'm going to keep it cute and classy and try not to say anything negative because one day True is going to see this. It's just so messed up."
In spite of the social media retaliation, Kim reiterated that she's always "rooting" for her sister, whatever the outcome.
"I'm always rooting for love," the beauty mogul told co-host Ryan Seacrest in the clip. "I'm always rooting for families."
Despite her family's reported objections, Khloe and Tristan have seemingly reconciled after the cheating scandal and have been spotted out together with their daughter on outings around Cleveland. The two were seen catching a movie together on Wednesday and "looked very much like a couple," according to TMZ. They are reportedly living together again.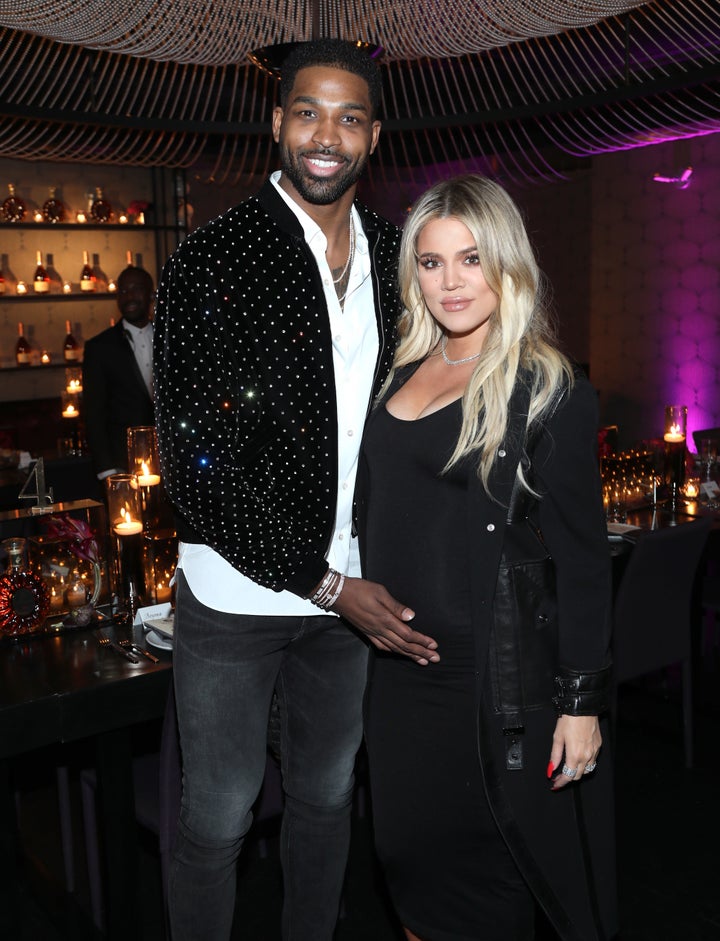 Khloe recently revealed how she's celebrating her upcoming first Mother's Day with her baby girl True, whom sister Kim called "gorgeous" and "so happy."
"I've always loved Mother's Day and celebrating Kris Jenner, MJ and my sisters — but this year will be even more special because now I'm a mommy, too!" she wrote on her website. "As of now, there aren't any special plans (that I know of, LOL). I'm really enjoying spending quality time with True and loving just hibernating with her."
Read more: www.huffingtonpost.com