Kim Kardashian has it out for her older sister Kourtney on this season of "Keeping Up With the Kardashians."
After Kim blasted her sister as the "least exciting to look at" in a previous episode of the reality show, she hurls an even crueler insult at Kourtney ― by calling her "the new Rob" ― according to a video clip of this Sunday's upcoming show.
The clip opens with Khloe telling Kim about a recent phone conversation she had with Kourtney.
"So, I have a missed call from Kourt," Khloe said. "I call her back and she's like, 'This isn't to criticize you or anything like that' ― and anyone who starts a conversation like that, OK ― 'me and Kendall were talking about you.' And she goes, 'You're really scared about how your life is going to turn out.'"
Kim dismisses her sister as a "freak" and says that "she's so off."
Kim and Khloe say "absurd" back and forth roughly 180 times, then call Kendall to see "how much shit" she and Kourtney were talking about Khloe.
Kendall informs them that her conversation with Kourtney wasn't that bad, but then drops the bombshell that Kourtney is thinking of going out of town for Christmas with her kids.
"That is just the wildest thing," Kim says during the call with Kendall. "Do you think it's like, a cry for help? Like a cry for attention? Is she the new Rob?"
Rob, who appeared regularly on the earlier seasons of "KUWTK," later went into hiding for a few years, as he struggled with weight issues, depression and diabetes.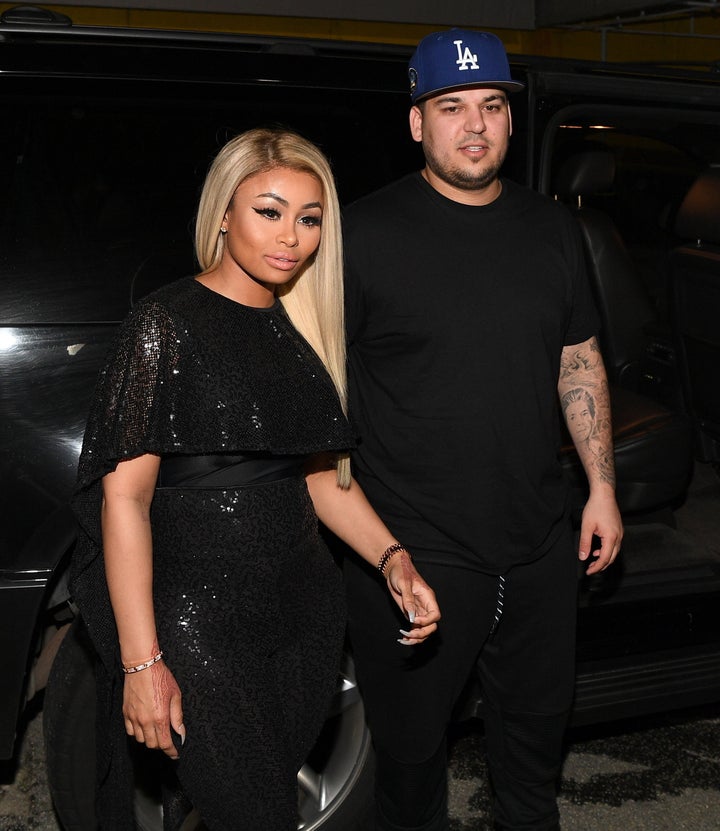 Earlier this season, Kim and Kourtney got into a war of words over the scheduling of a photo shoot. Kourtney ended up storming out of the room when the two couldn't come to an agreement.
"No one wants you in the fucking shoot," Kim shouted at her sister. "Get the fuck out of here! Get the fuck out of here and go! Get the fuck out of here and go! No one wants you in the fucking shoot! I'm planning it. … So we don't want you in the shoot!"
Kim, Khloe and momager extraordinaire Kris Jenner got into a discussion about Kourtney after she left the room. But Kim couldn't calm down.
"I need Kourtney to not be so fucking annoying with a stick up her ass, like she runs this shit because she doesn't. She is the least exciting to look at," Kim said.
Ah, sisterly love. What will the cameras capture next?
Read more: www.huffingtonpost.com