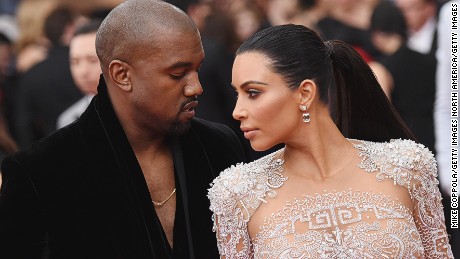 ( CNN) Kim Kardashian and Kanye West welcomed a new son to their family Saturday morning, the couple announced.
"Mother and son are doing well, " the couple said in a post on Kardashian's official website.
It's the second child for the celebrity couple, who tied the knotin May 2014 after years of courtship. Their first child, daughter North West, was born in June 2013.
No word yet on which direction they'll go with as far as names for their new son. According to social media, the odds favor something reminiscent of North West, like Easton or South.