Tensions rise in Indian-administered region following intelligence warning of attacks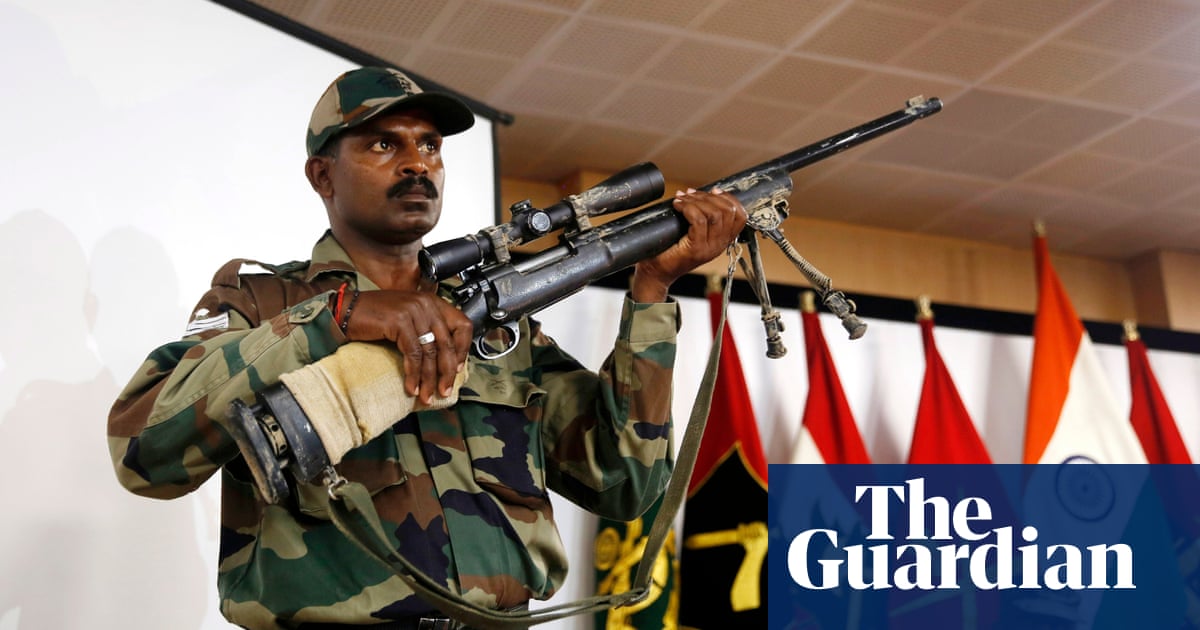 Tourists and Hindu pilgrims visiting a Himalayan cave shrine in Indian-administered Kashmir have been advised by the government to leave the area immediately, amid heightened tensions and fears of possible unrest.
Officials said they had recovered a Pakistani-made mine, as well as ammunition, explosives and other weapons, after intelligence suggested attacks were planned on routes used by the hundreds of thousands of people trekking to the Amarnath cave.
Kashmir's home secretary, Shaleen Kabra, said in a statement: "In the interest of safety and security of the tourists and Amarnath Yatris [pilgrims], it is advised that they may curtail their stay in the [Kashmir] valley immediately."
It follows India's announcement last week that it would deploy an extra 10,000 troops in Kashmir, which caused panic in the disputed region.
This year, about 300,000 people embarked on the 45-day annual pilgrimage to the cave shrine, located high in the mountains. It is not uncommon for Hindu pilgrims to be targeted – seven were killed in a bus attack in 2017 – but an order asking people to leave is rare.
Kashmir is claimed by India and Pakistan in full and ruled in part by both. An insurgency has waxed and waned on the Indian-administered side for three decades, and tens of thousands of people have been killed.
On Friday, an improvised explosive device hit an Indian army vehicle in southern Pulwama district while a gunfight raged in nearby Shopian district.
A series of orders leaked last week caused alarm in the region. One told Indian Railways staff in the Kashmir valley to stock enough dry rations to last four months and referred to a "forecast of deteriorating situation".
Read more: www.theguardian.com