The peculiarly timed tweet is a plea for attention from a highly talented, unique artist and just the craziest thing he could think of at the time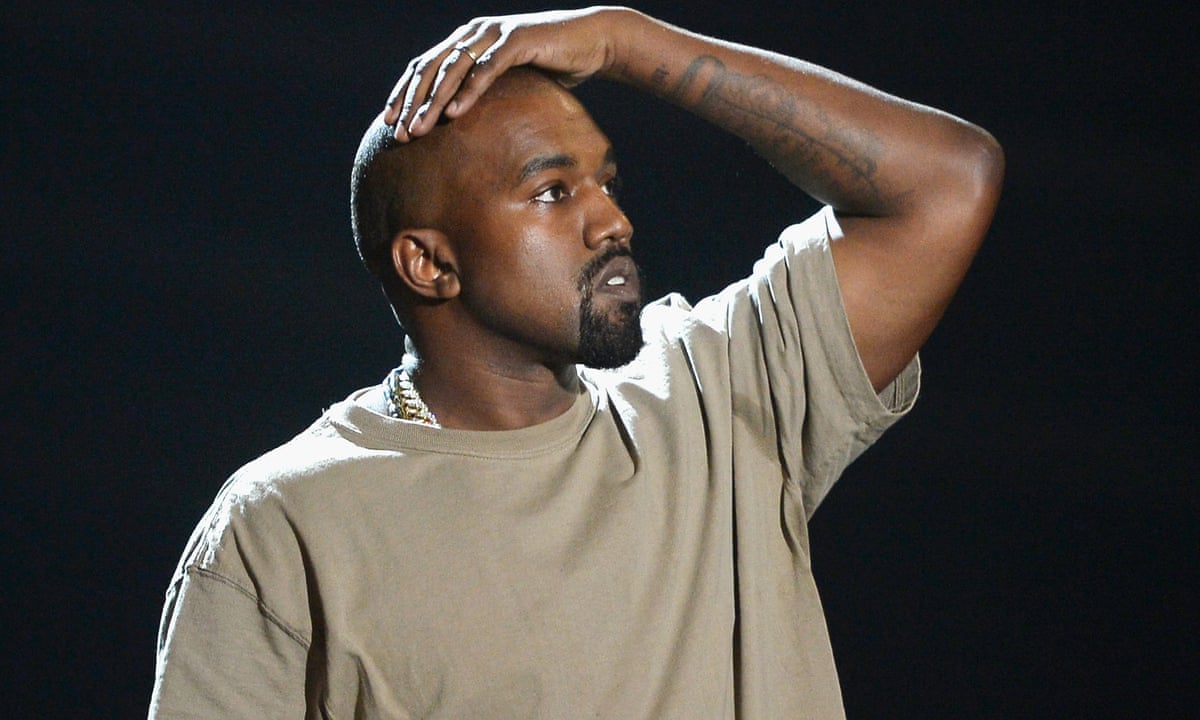 Maybe Kanye West was feeling left out. Cam Newton, Donald Trump and Beyoncé are squeezing him out of the public consciousness one news cycle at a time. Even the things hes done that have merited attention from the media in the past month have been rather mundane, considering his reputation for behaving like a puppy that just ate a bowl of candy corn laced with PCP. Oh, Kanye says hes releasing some more shoes no one can afford. Snore. Did you hear Kanye changed the name of his album? No, again. Boring. Kanye got into a Twitter fight with Wiz Khalifa over Amber Rose! Im listening Yeah, its over already. They made up. Oh.
So, with this peculiarly timed tweet that read BILL COSBY INNOCENT!!!!!!!!!! (I hope I got the number of exclamation points correct) we all have to pay attention again. Well, I guess we dont have to, but we will anyway. I mean, I get paid to do this, so I have to. Thats right Im getting paid right now. Every minute I type about Kanye West is billable. Im so glad I majored in blogging in college.
But what does this all mean? Nothing, obviously. Its a plea for attention from a highly talented, unique artist. Its not like Kanye has some sort of evidence we arent aware of or knows a guy who knows a guy who can offer Cosby 37 alibis over the course of decades. Its just the craziest thing he could think of at the time. After all, someone already beat him to a the Earth is flat tweet. He cant tell us all he likes a finger in his bum. Again, someone beat him to it. Muslims should be prevented from entering the country? Taken. We should bomb Denmark? Swiped. A fluke monster lives inside our toilets? That was an episode of The X-Files.
I have a sneaking suspicion Kanye West has a box full of note cards, and on those note cards there are transgressive statements written on them. Proclaiming Bill Cosby is innocent of raping 37 women is probably just one of them. Im not sure hes going to get off easily with this one. After all, if theres one thing women dont like (and women are, as you know, half the population of the planet) its Bill Cosby.
For obvious reasons. I just hope that during his retraction, he offers some convoluted, nonsensical explanation for why he said what he said. Maybe BILL COSBY INNOCENT!!!!!!!!!! is the name of his new record? Thatd be a hell of a concept album. Maybe his iPhone autocorrected IS A MONSTER to INNOCENT and he just hit send too fast. Or he might just actually believe what he said and has some intricate conspiracy theory that will make us all feel crazier than we already do. Whatever form his mea culpa takes, its bound to keep him firmly ensconced in the media crosshairs for the next couple weeks. The question I have is this: What must Kanye West say to remain in the news cycle long enough to get through the release of his album? Ill leave you with a few guesses:
EATING HUMAN FLESH GIVES YOU SUPERPOWERS!!!!!!!!!!
THE BIG BANG THEORY IS FILMED INSIDE A TURKISH PRISON!!!!!!!!!!
GIRL SCOUT COOKIES CONTAIN TRACE AMOUNTS OF COCAINE!!!!!!!!!!
THE GOVERNMENT OWNS THE PATENT FOR CLEAN-BURNING FUEL AND FLYING CARS AND HAS BEEN KEEPING THE TECHNOLOGY FROM THE PUBLIC FOR DECADES BECAUSE IT WOULD CRIPPLE THE OIL INDUSTRY!!!!!!!!!!!!! (This one would probably have to wait until Twitter switches to a 10,000 character limit)
LOOK WHOS TALKING TOO IS BETTER THAN THE ORIGINAL!!!!!!!!!!!!!!
KID ROCK DESERVES YOUR RESPECT!!!!!!!!!!!!
Read more: www.theguardian.com