Rappers pop-up performance at Webster Hall, a 1,500-capacity venue in Manhattan, is overrun by crowds and dispersed by the NYPD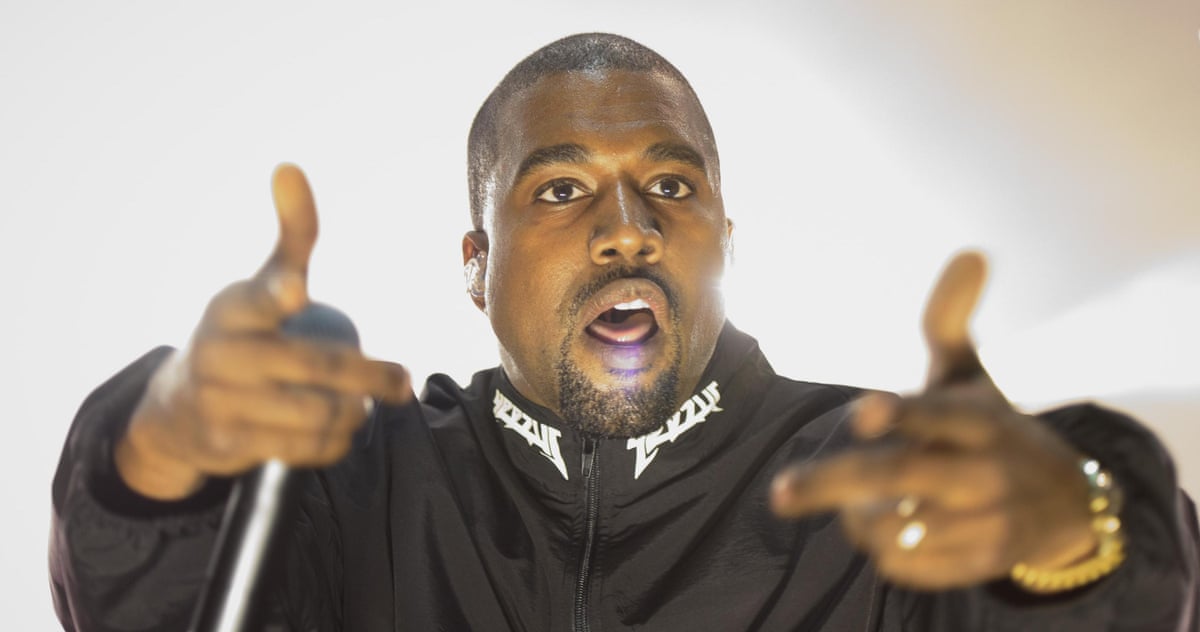 Kanye West caused a ruckus in New York City after thousands attempted to cram into his last-minute show in Manhattan on Sunday night, forcing authorities to shut down the venue and cancel the gig.
Word got out via social media just after midnight first revealed on Snapchat by rapper 2 Chainz that West was performing a show of his new album The Life of Pablo at Webster Hall at 2am.
According to Wests creative director Virgil Abloh on Instagram, fellow artists and labelmates on Wests GOOD Music such as Big Sean, Pusha T and Travis Scott would also appear.
Within 30 minutes, thousands of New Yorkers wrapped around two blocks outside the venue near Union Square. Police had already cordoned off the Third Avenue entrance, with the crowd then attempting to enter the 11th Street venue from Second Avenue.
The hip-hop giant was supposed to headline the closing night of Governors Ball festival on Sunday, however organizers cancelled the days events due to severe weather warnings. The last-minute show was the only chance those 10,000 festival attendees had to see West, although the capacity of Webster Halls grand ballroom is only 1,500.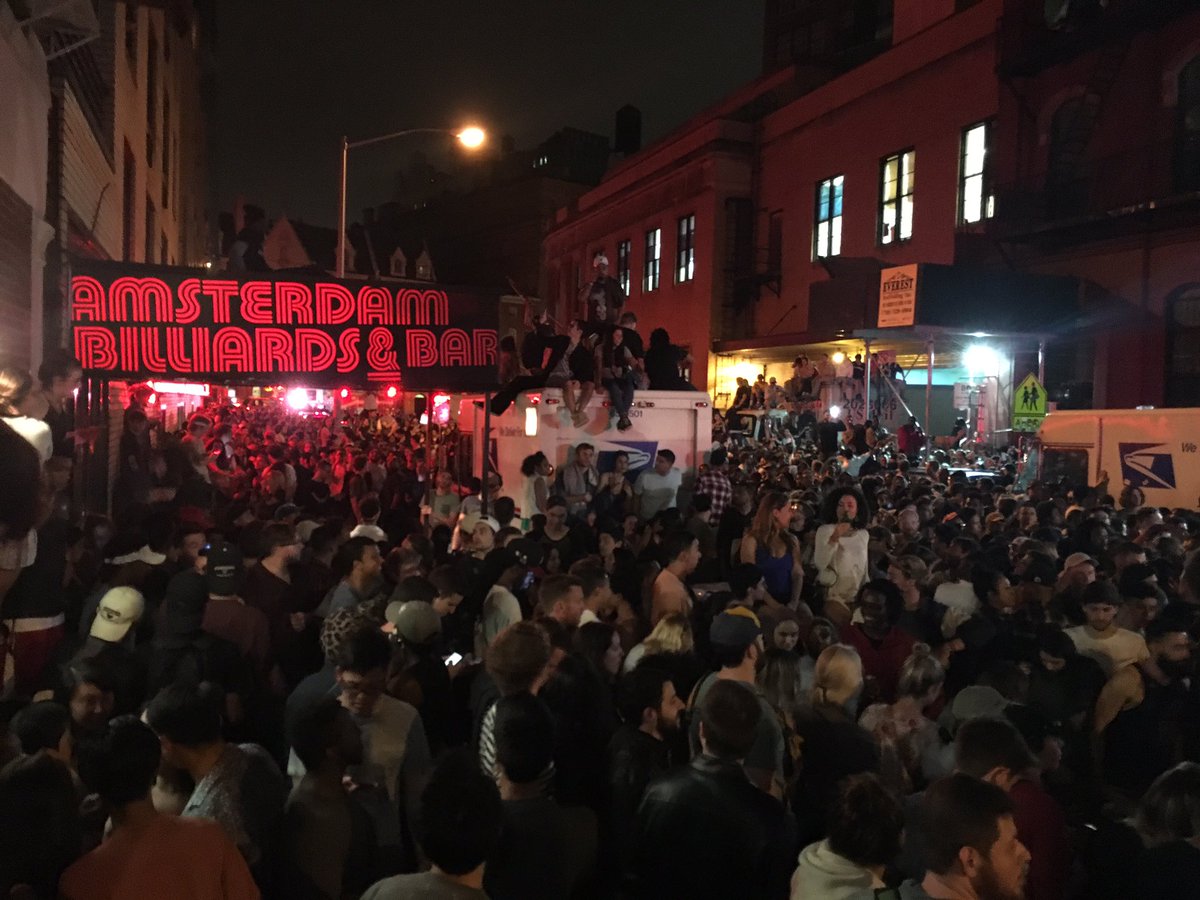 At times the crowd of thousands ran en masse towards the entrance, creating a dangerous crush. A girl squashed in the crowd was carried by friends and laid upon a parked car, her foot covered in blood. Fans standing on cars cracked one windscreen. To escape the free-for-all, fans jumped on to the metal covers of trash cans, fences of apartment buildings and the sign of a billiards hall across the street.
The whole street was full. I jumped up on top of the mailbox, said Tim Fitzgerald, a 19-year-old construction worker from Saratoga Springs in upstate New York.
The roof of a passenger car in the street buckled and bent under the weight of people, while people stood on and hung off the hood and roof of two parked United States Postal Service vans. Fans from the venues earlier gig, Swedish EDM group Galantis, were still attempting to exit while thousands of West fans tried to push inside.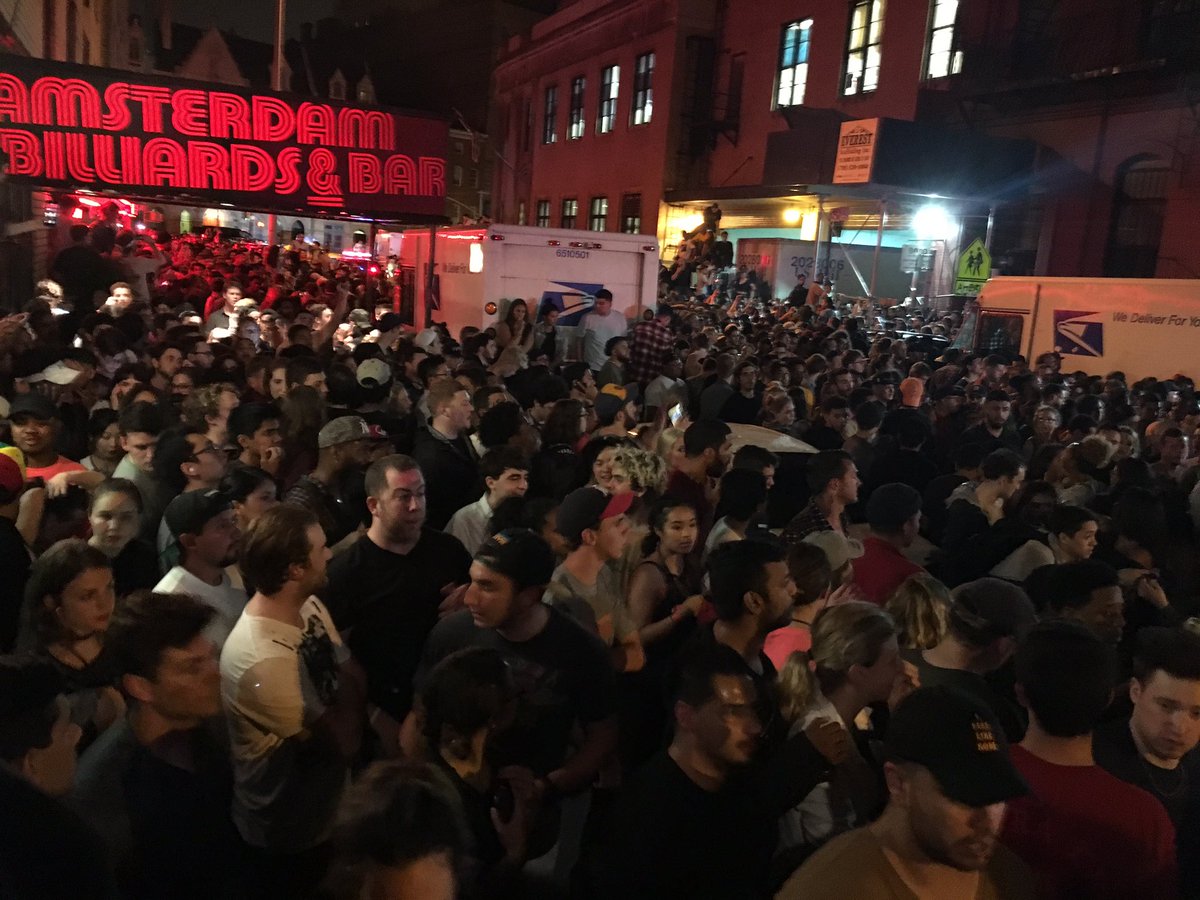 Wests wife Kim Kardashian snapchatted a video of her husband telling someone to call the mayor and get him to shut down the block outside for a party because of the crowds.
At 1am West tweeted that the show was sold out, although no tickets appeared to be available for purchase and the Guardian witnessed no fans entering the theater. At 1.15am, security and police began requesting everyone to leave the street and said no one was getting inside, but the crowd did not budge. By 1.45am, a man with a megaphone, presumably a staffer from the venue, announced: There is no show here tonight.
I knew as soon I came down here and the street was full of people, they werent going to hold a concert inside Webster Hall, thats obviously breaking some fire codes or something. The streets were just too packed, said Fitzgerald, who came to town for the Governors Ball.
For 20 minutes the NYPD and venue security told the crowd to disperse and that no concert was occurring this evening, but the crowd just kept chanting Kanye and lyrics from his songs.
Then, a whiff of hope. Everybody has to calm down. If you dont calm down, no one is going inside, came a voice over the megaphone. The crowd calmed down. West himself then drove along just next to the venue on Third Avenue, standing up through the sunroof and waving to hordes of fans, although most in the crowd only learned of his visit through social media.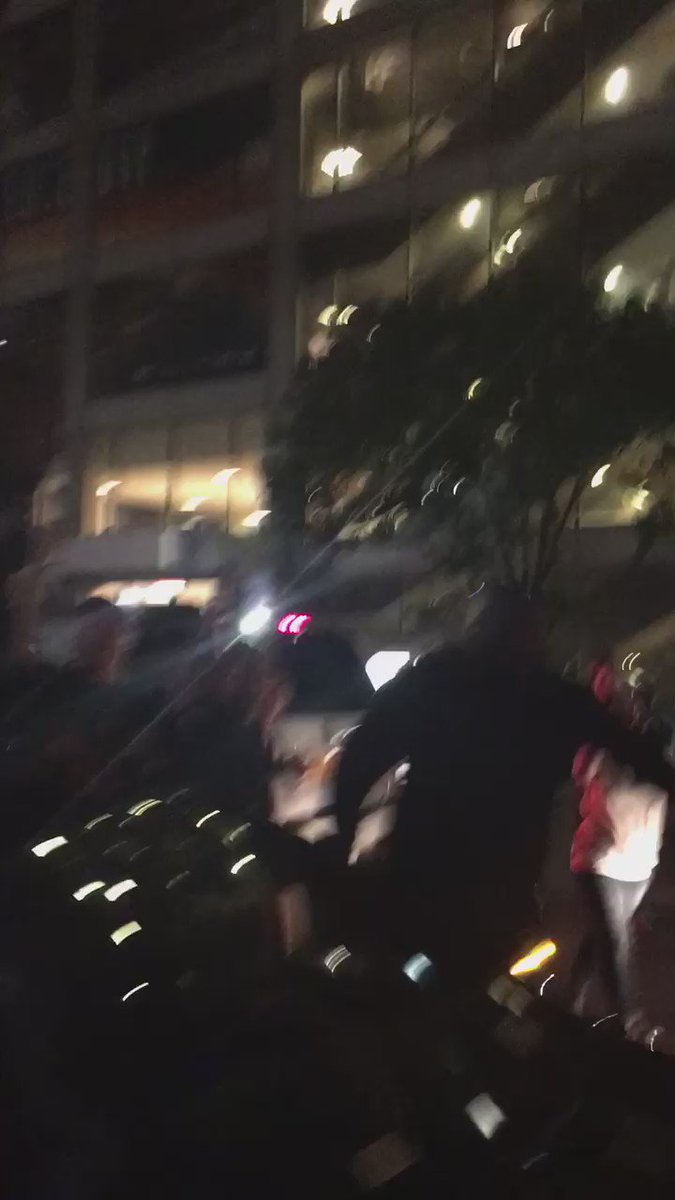 But it was false hope. Minutes later the NYPD began clearing out the entire street, with venue staff declaring no event was happening. Abloh posted to Instagram now deleted that the event was cancelled.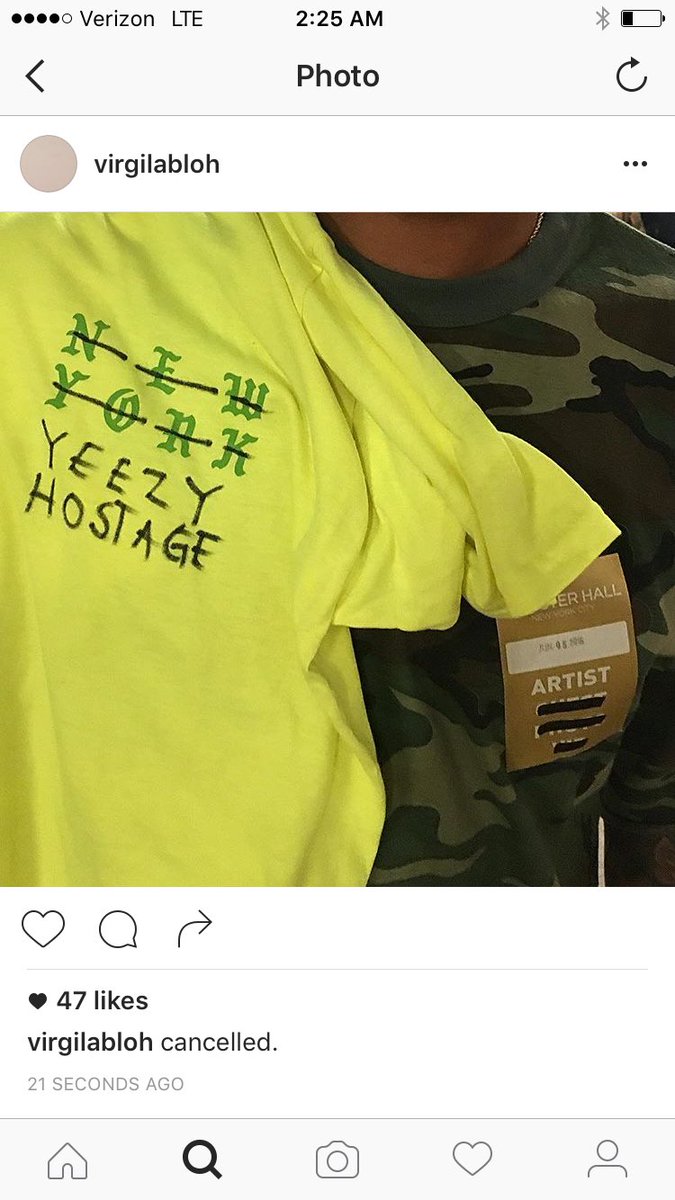 Afterwards, many of the GOOD labels rappers, including Pusha T, Travis Scott and 2 Chainz, performed at bar SOBs which refused the Guardian entry. A tweet from Wests creative content company Donda, named after his mother, said a pop-up show would occur at Trump Soho.
Crowds of people were walking up and down the three blocks between nightclub SOBs and Trump Soho, trying to figure out where West would appear.
The doorman outside the Trump Soho hotel said no concert was happening, Kanye West was not in the building and the hotel had heard nothing about the supposed pop-up event until hordes of people turned up outside its doors. About 100 people stood outside the luxury hotel, part-owned by Republican presidential candidate Donald Trump, around 3.30am.
Moments later Kim Kardashian West snapped from her bed. Alright guys were in bed. We tried. He tried, so hard. But it was just bigger, the cops just really wouldnt allow it, she said, shortly after 3.40am.
Read more: www.theguardian.com