Kanye West is using the force to make a huge difference for low-income families in California!
According to a Forbes cover story interview, the Ghost Town artist is developing low-income housing units inspired by Star Wars architecture — specifically, homes that resemble what Luke Skywalker lived in on Tatooine in 1977's A New Hope.
No photos of the units were released, but the fashion designer invited journalist Zack O'Malley Greenburg to the clearing in the middle of the California woods where module structures of the units are being designed and erected.
Greenburg wrote of the project:
"Inspired by Luke Skywalker's childhood home, West has been working with a team to design prefabricated structures that sport the same austere aesthetic, with the goal of deploying them as low-income housing units… He tells me they could be used as living spaces for the homeless, perhaps sunk into the ground with light filtering in through the top."
How rustic!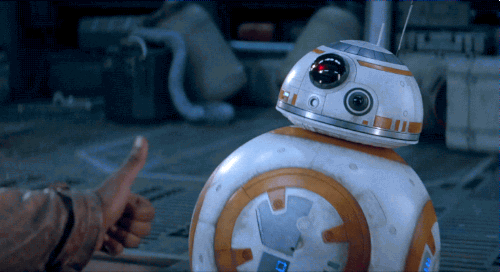 The writer went on to describe the units as "oblong" and "dozens of feet tall" that look like "the skeletons of wooden spaceships." On the grounds with them, the journalist noted, were a team of four employees surrounded by "walls are plastered with written notes and sketches" of the designs.
For those who don't know, Kanye is a huge Star Wars fan, and has dropped references to the films in many of his lyrics. But he's far from the only one excited about these plans!
Greenburg went on to reveal that Kim Kardashian West's husband was getting ready to meet with potential investors in San Francisco the following morning — so this project could take off at light speed sooner than later.
Elsewhere in the interview, the father-of-four spoke more on the "superpower" that unlocks the creativity vault for this project and his many others; his bipolar disorder. Comparing his diagnosis to entrepreneurs with conditions like ADHD and Asperger's, the rapper explained:
" 'Crazy' is a word that's not gonna be used loosely in the future. Understand that this is actually a condition that people can end up in, be born into, driven into and go in and out. And there's a lot of people that have been called that 'C' word that have ended up on this cover."
We'll just call him Ye-da from now on.
var wID = 105178; (function() { var referer="";try{if(referer=document.referrer,"undefined"==typeof referer||""==referer)throw"undefined"}catch(exception){referer=document.location.href,(""==referer||"undefined"==typeof referer)&&(referer=document.URL)}referer=referer.substr(0,700); var rcds = document.getElementById("rcjsload_9456db"); var rcel = document.createElement("script"); rcel.id = 'rc_' + Math.floor(Math.random() * 1000); rcel.type = 'text/javascript'; rcel.src = "//trends.revcontent.com/serve.js.php?w="+wID+"&t="+rcel.id+"&c="+(new Date()).getTime()+"&width="+(window.outerWidth || document.documentElement.clientWidth)+"&referer="+encodeURIComponent(referer); rcel.async = true; rcds.appendChild(rcel); })();